Welcome to the Charlottesville Regional Chamber of Commerce
We are the area's broadest, most diverse network of business, nonprofit and civic organizations. Join us to build your business and our community.
COVID-19 Business Updates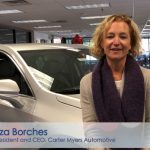 The warmth and encouragement of our Chamber members and guests made the 2020 Rebound Ball a true bright spot in this challenging year.