The Chamber is here to help our members celebrate important business milestones like grand openings, new locations, expansions, and new product lines.
Ribbon Cuttings and Grand Openings during COVID-19
As we adapt to new practices to keep our Chamber staff and members safe, we have adjusted our standard ribbon-cutting and grand opening ceremonies.
At this time, we are happy to join you for a COVID-safe ceremony with your immediate team.
A Chamber representative will visit your location for a ceremonial ribbon cutting and photo opportunity.
A maximum of ten people may participate.
Please observe strict COVID safety protocols, including face masks and social distancing.
We'll bring red ribbon and the big gold scissors.
The Chamber will share your photos and celebratory message in our e-newsletter, website and social media.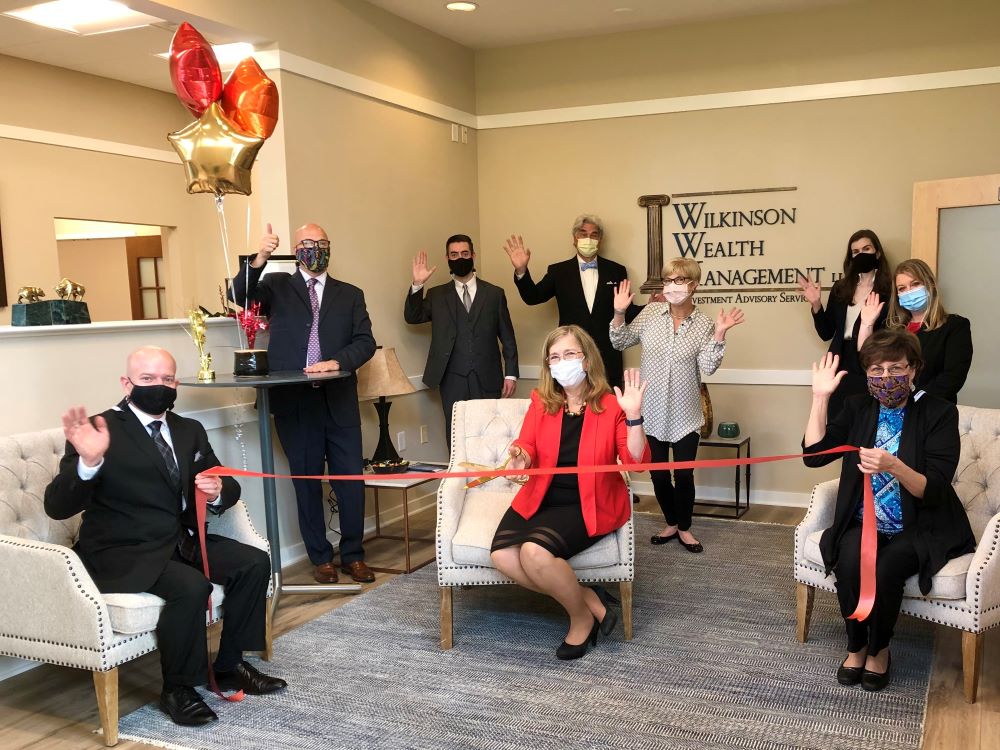 Right now, most of the business community is avoiding non-essential gatherings, and they are more enthusiastic about virtual events. Many Chamber members who have initiated plans for larger events in recent months have either postponed them or converted them to virtual due to safety concerns from their own staff, a lack of RSVP's, or other roadblocks.
If you plan to hold a public gathering:
We will share an announcement from you in our e-newsletter.
On the day of the event, a Chamber representative will be available to conduct a small, COVID-safe ribbon-cutting ceremony and photo opportunity with a maximum of ten people.
We will share this ceremonial photo through Chamber channels. We are not posting large crowd shots on our website/social media at the current time.
We appreciate your support as we take every safety precaution to protect our team and yours. We want your ribbon-cutting to be successful and make your team feel great about the event.
Questions? Please contact the Chamber at 434.295.3141 or connect@cvillechamber.com.