Charlottesville and Albemarle County offer the incredible beauty of the Blue Ridge Mountains, a friendly and welcoming community, and abundant cultural opportunities. We claim more James Beard-nominated chefs, award-winning wines, and noteworthy local bands (not to mention historic Presidential homes) than many a larger city.
We're home to the University of Virginia and Piedmont Virginia Community College. Our Downtown Mall is one of the nation's first and most successful pedestrian malls.
Charlottesville has been named:
"#1 City in America" (Frommer's)
"Best Place to Live Among Small Cities" (Money magazine)
"Top Ten Cities That Have It All" (A&E TV)
"40 Best College Towns…" (Outside)
"Healthiest Place to Live" (Kiplinger)
"Hottest for Fitness" (Newsweek)
"Best Place to Raise a Family" (Readers' Digest)
Top 10 "Greenest Cities" (Streetdirectory.com)
Top 5 "Best Digital Cities" (Center for Digital Government)
Top 50 "Best Places to Launch a Small Business" (Money Magazine)
In response to the internationally recognized events of August 2017, the greater Charlottesville community has renewed its dedication to opportunity for all by launching innovative programs in affordable housing, school equity, accountability, and open government.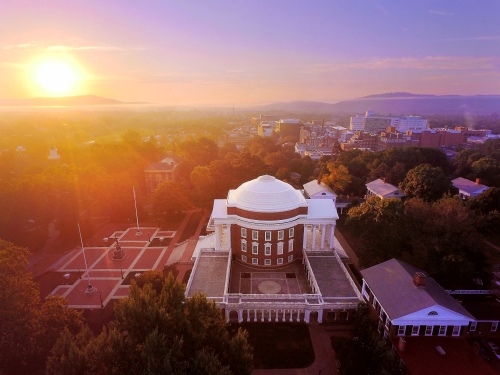 Moving to Charlottesville?
Virginia was named America's Top State for Business in 2021 by CNBC, with qualities like a well-educated workforce and high concentration of STEM workers.
A diverse and stable economy built around the university, medical services, manufacturing, the defense industry, and a growing life sciences sector.
A highly educated workforce, including access to talent and resources at UVA.
A state-of-the-art telecommunications infrastructure with an extensive fiber optic network and digital switching capability.
Strategic location near Washington, D.C., Richmond, and major U.S. markets.
Well-developed transportation network that includes air, rail, and interstate highway options.