Chris Henry Will Receive 2019 Lee Small Business Award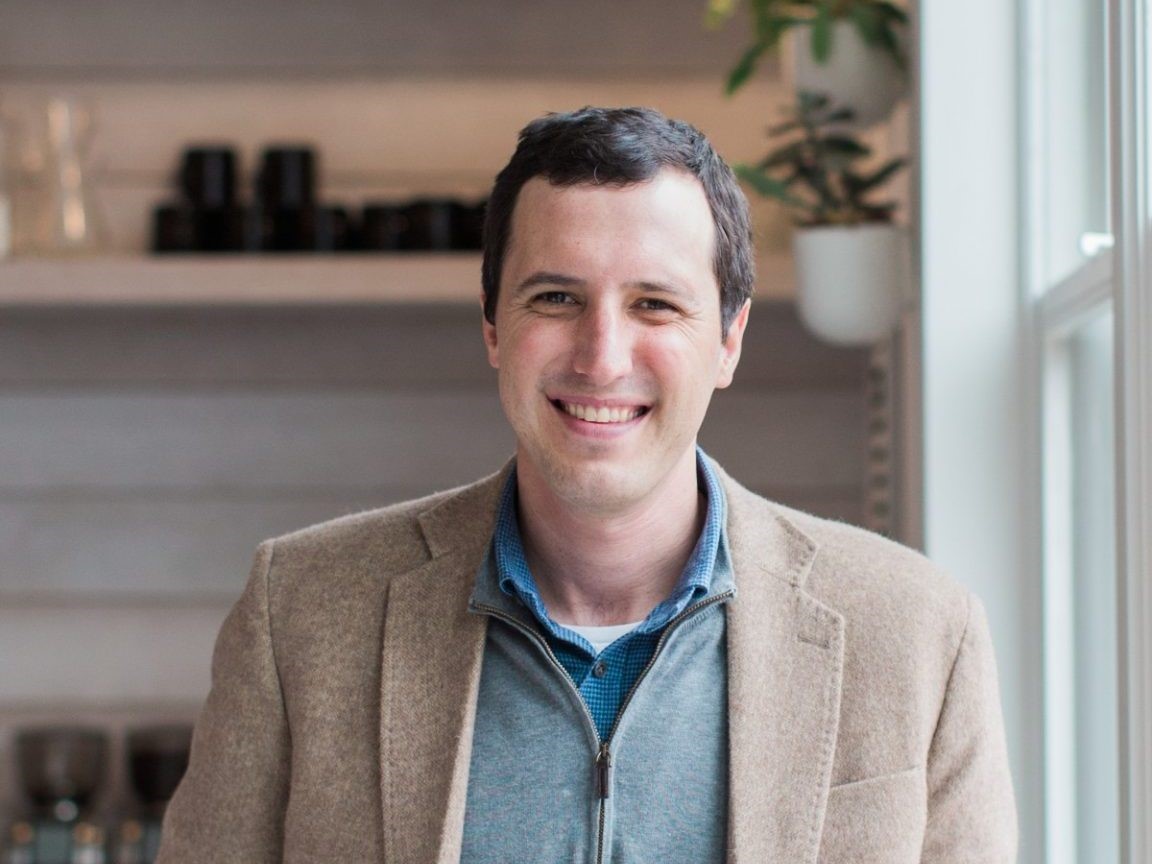 The Charlottesville Regional Chamber of Commerce has selected Christopher A. Henry of Stony Point Development Group to receive the Chamber's 2019 Christopher Lee Small Business Person of the Year Award. The Chamber will honor Mr. Henry for his business success and contributions to the community at the 106th Chamber Annual Dinner on Thursday evening, November 14, 2019, at the University of Virginia Inn at Darden in Charlottesville.
"Chris has moved the needle when it comes to creating environments that make it easier for citizens to live, work and play within walking distance to downtown Charlottesville," said Jodi Mills, Vice President of the Blue Ridge Home Builders Association (BRHBA), in her nomination statement.
As President of Stony Point Design/Build (now Stony Point Development Group), Chris Henry has overseen the planning and development of residential and mixed-use projects including Riverside Village overlooking the Rivanna River, Harwich Port Commons in Harwich, Massachusetts, and the highly anticipated Dairy Central complex on Preston Avenue at the site of the old Monticello Dairy.
"Chris has a passion for the built environment and considers sustainability and green building practices in each of the projects he touches," said Mills, noting that The River House in Riverside Village was the first Earthcraft certified condominium building in Virginia.
The 5.5-acre Dairy Central project, now under construction, promises new employment opportunities as well as 20 units of affordable housing on site. In response to community conversations during the planning process, Henry's team included features like a community meeting space in the project design. The innovative Dairy Market food hall will provide affordable merchant stalls for small food and beverage businesses, including recent Community Investment Collaborative (CIC) graduate Angelic's Kitchen and Catering.
The Lee Award is named for Christopher Lee, a longtime Chamber member and supporter. Lee was CEO of R.E. Lee Companies, Inc. until his passing in 2015. Past award recipients include Allison Linney of Allison Partners, Chuck Lebo of Lebo Commercial Properties, Gregory MacDonald of Michie Tavern, and Eddie Giles of Professional Movers, Inc.
"Chris Lee was a business leader who led with a passion to improve everything he was involved with," said Chamber Board member Arlene Lee, CEO/Principal of R.E. Lee Companies. "Whether it was as the fourth generation in his family's business or volunteering in the community, he recognized the importance of giving back not just with resources but with his time and talents."
A limited number of tickets are still available for the 2019 Chamber Annual Dinner, sponsored by Hantzmon Wiebel, Ting, and Flora Pettit. To reserve a seat for the dinner and Lee Award presentation on November 14, visit www.CvilleChamber.com.
The Charlottesville Regional Chamber of Commerce is dedicated to representing private enterprise, promoting business and enhancing the quality of life in the Greater Charlottesville communities.  Founded in 1913, today the 1,200 Chamber member and affiliate member enterprises employ more than 45,000 people in the Greater Charlottesville region, representing an estimated total payroll of more than $1.9 billion a year.
Chamber programs are supported by our Partners in Trust: CFA Institute, University of Virginia, UVA Health, Atlantic Union Bank, MPS, The Daily Progress, United Bank, UVA Community Credit Union, Wells Fargo, Great Eastern Management Company, Hourigan, R. E. Lee Companies, Sentara Martha Jefferson Hospital, State Farm, Tom Tom Festival, Bridge Business Transformations, Four Corners Real Estate Solutions, Marjorie Adam Team, Roy Wheeler Realty Co., and Story House Real Estate.