Minority Business Alliance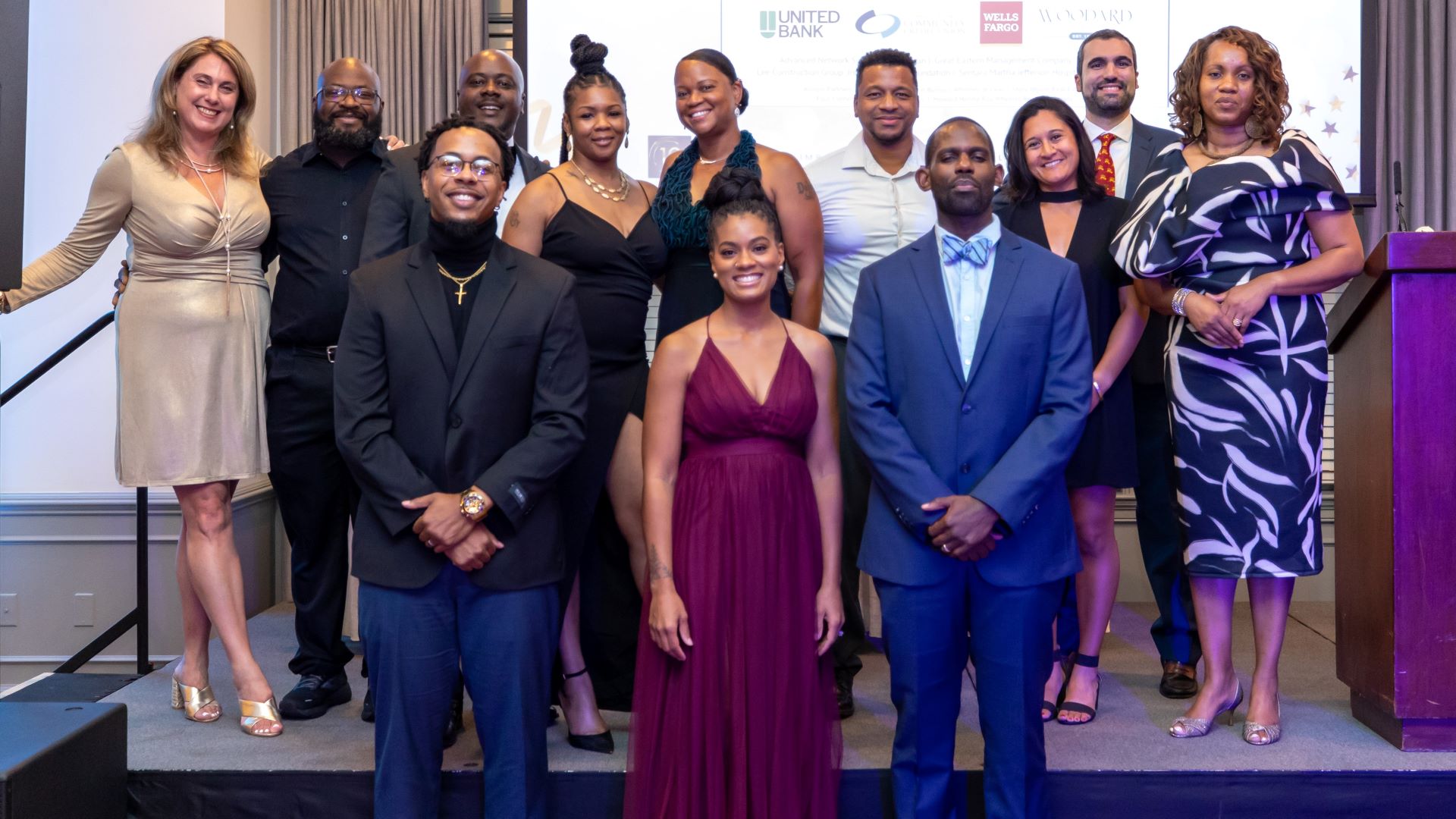 The purpose of the Chamber Minority Business Alliance (MBA) is to convene, support and promote minority businesses; leveraging local business and nonprofit partners to expand community wealth building. A Minority Business Enterprise is a business that is at least 51% owned by one or more minority individuals (African American, Asian American, Hispanic American, Native American) who are United States citizens or legal resident aliens.
Regular meetings: 12:00-1:15pm on the 4th Tuesday of every other month
Location: Jefferson School African American Heritage Center or Zoom
Minority Business Alliance News
MBA Executive Committee
Quinton Harrell, Chair
Kaye Monroe, Vice Chair
Alex Urpí, Treasurer
Chamber Liaison: Andrea Copeland, Committee Engagement Director
Partnerships with Purpose
In an effort to successfully fulfill our mission of growing and supporting minority businesses, the Minority Business Alliance has created purposeful partnerships with the following organizations:
City of Charlottesville Office of Economic Development
City of Charlottesville Minority Business Commission
City of Charlottesville Minority Business Program | Mentoring Entrepreneurs in the Charlottesville Area (MECA)
Jefferson School African American Heritage Center
United Way of Greater Charlottesville
Blue Ridge Bank
If you would like to financially support the Minority Business Alliance, you can make a contribution online by credit card / Paypal using the Donate button below. On the donation page, please select "Use this donation for Chamber Minority Business Alliance." Thank you!
En-dur-ance: the fact or power of enduring an unpleasant or difficult process or situation without giving way. At a time when a pandemic and systemic injustices are plaguing our nation, we are humbly grateful for the opportunity to share this good news.
MBA members Antwon Brinson with Culinary Concepts AB, Pranav Shah with Fuzzy's Taco Shop, Sober Pierre with Pearl Island Catering and Ty Cooper with Lifeview Marketing & Visuals, LLC were selected as the first recipients of the MBA Endurance Fund. Each business received $1000 to be used toward rent, payroll, supplies and equipment. The four inaugural recipients have sought innovative means to endure what has been an unprecedented challenge for the entire business community, and even more so for minority-owned microbusinesses.
Endurance Fund in the news:
Minority Business Alliance announced Endurance Fund recipients www.cbs19news.com
Minority Business Luncheon
A signature MBA event, the luncheon is our opportunity to support and celebrate minority-owned businesses. While the event is on hold during the pandemic, we continue celebrating these businesses through the awarding of scholarships through our MBA Endurance Fund and other business grants providing support through the pandemic.
2019 Event
Vanguard Award: William "Will" Jones III, co-owner of His Image Barber Shop and Natural Hair Studio
Keynote: Thomas Penny III, President of Donohoe Hospitality Services
2018 Event
Vanguard Award: Hollie Lee, Chief of Workforce Development Strategies, Charlottesville Office of Economic Development
Keynote: Dr. Carla Williams, Director, UVA Athletics
2017 Event
Vanguard Award: Eugene & Lorraine Williams
Keynote: Michel Zajur, President & CEO of the Virginia Hispanic Chamber of Commerce
Many thanks to David Dillehunt and Charlottesville's Own TV10 for recording our events to air on Comcast Channel 13.