Minority Business Alliance
The Chamber Business Diversity Council is now the Minority Business Alliance (MBA).
The purpose of the Minority Business Alliance is to convene, support and promote minority businesses; leveraging local business and nonprofit partners to expand community wealth building. A Minority Business Enterprise is a business that is at least 51% owned by one or more minority individuals (African American, Asian American, Hispanic American, Native American) who are United States citizens or legal resident aliens.
Meeting time: 12:00-1:30pm on the 4th Tuesday of each month
Location: Jefferson School African American Heritage Center, 2nd floor of the Jefferson School City Center, 233 4th St. NW
Attendance policy: MBA meetings are free to attend for Chamber members and non-members. Registration is required.
Sign up here to receive meeting notices for this group.
Visit the Minority Business Alliance on Facebook.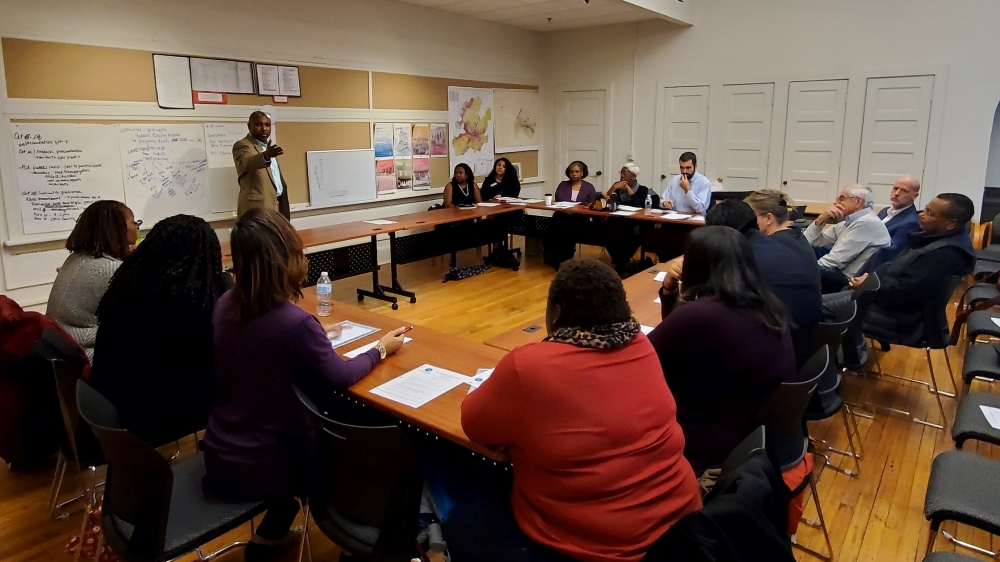 Click here to register for upcoming events.
January 28
February 25
March 31 - Virtual meeting on Zoom
April 28 - Virtual meeting on Zoom
June 23 - Virtual meeting on Zoom
July 28 - Virtual meeting on Zoom
August 25
September 22
October 27
November 17
Chamber Business Diversity Luncheon
2019 Event
John F. Bell Sr. Vanguard Award: William "Will" Jones III, co-owner of His Image Barber Shop and Natural Hair Studio
Keynote: Thomas Penny III, President of Donohoe Hospitality Services
2018 Event
Vanguard Award: Hollie Lee, Chief of Workforce Development Strategies, Charlottesville Office of Economic Development
Keynote: Dr. Carla Williams, Director, UVA Athletics
2017 Event
Vanguard Award: Eugene & Lorraine Williams
Keynote: Michel Zajur, President & CEO of the Virginia Hispanic Chamber of Commerce
Many thanks to David Dillehunt and Charlottesville's Own TV10 for recording our events to air on Comcast Channel 13.