CADRe Talks Efficiency with City Staff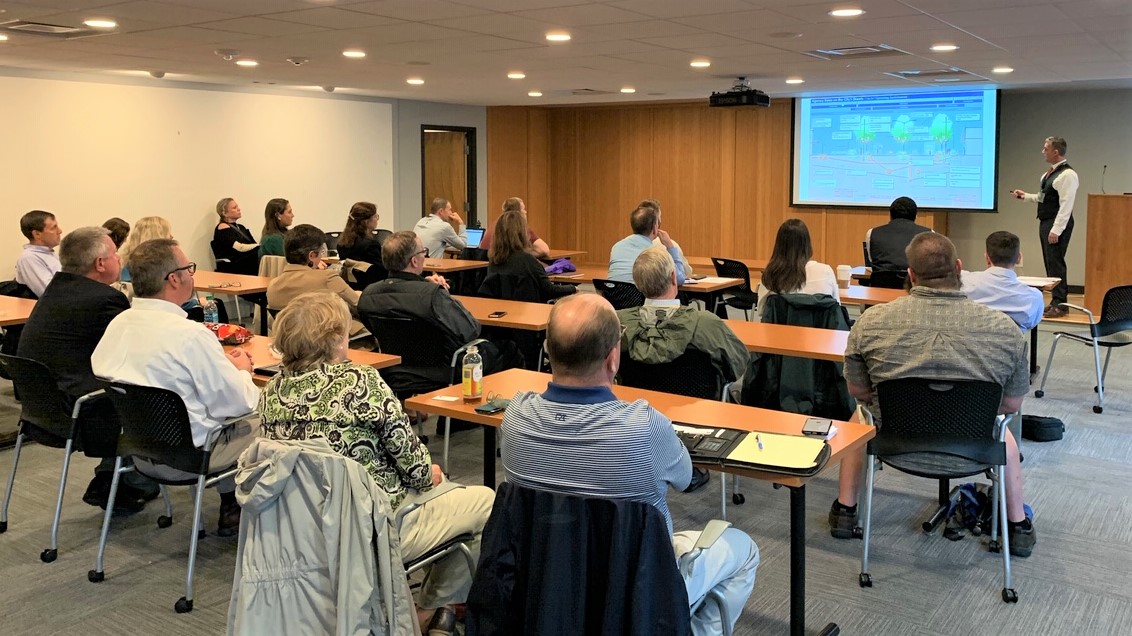 The Charlottesville Area Development Roundtable (CADRe) October quarterly meeting featured several guests from the City of Charlottesville.
Paul Oberdorfer, Interim Deputy City Manager of Operations, shared an extensive presentation with the group regarding the overall restructuring of City Departments and methods to improve communications and increase efficiency. The group also met Jack Dawson, City Engineer, and Marty Silman, Interim Director of Public Works.
Some of the key changes included:
The City structure now includes the Deputy City Managers, with Paul Oberdorfer overseeing Public Works, Public Utilities, and Neighborhood Development Services.
Engineering has moved to become part of Public Works.
Housing now falls under Mike Murphy.
The City will be incorporating permitting software to streamline the review process and create greater transparency and access to information.