AiPBN Checks Out the Senior-Friendly "Grand Pad"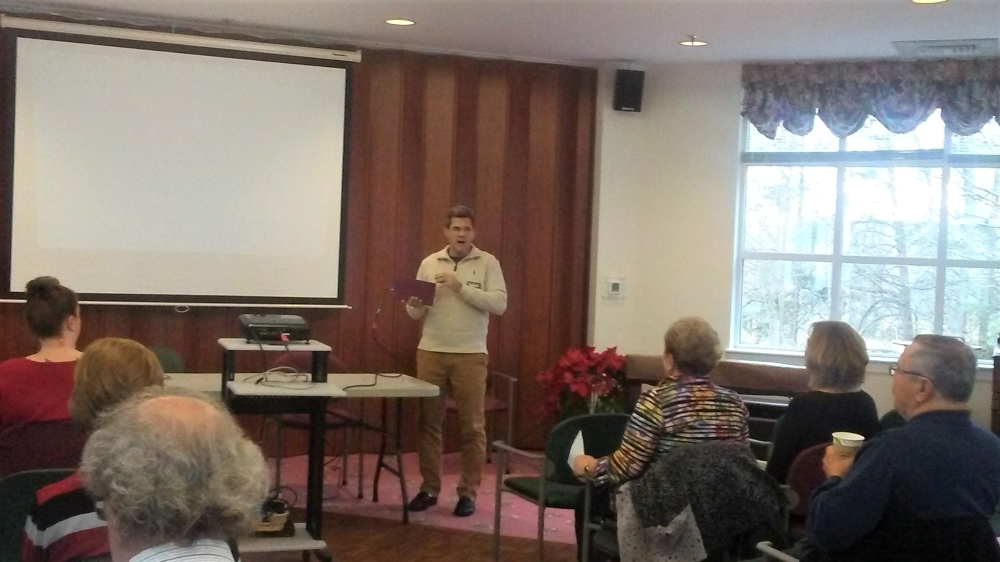 January meeting recap by Aging in Place Business Network Chair Angela Keating
Greg Young from Home Instead Senior Care introduced us to a new piece of technology that they are offering to their clients called the Grand Pad. It's a tablet that is very user friendly for seniors. It has the ability to be used to make calls, take and store pictures, play games, music, internet, etc., using Verizon data.
One of the greatest features is that the Grand Pad does not accept calls from numbers that are not listed as contacts, thus eliminating telemarketing and scam calls. It gives the client easy and direct connection to Home Instead, and caregivers can use it to enter their notes as well. Home Instead is offering this FREE to their clients!
Forney Shell, owner of Pan Piper Travel, gave a wonderful presentation on creating a bucket list and all of the advantages of using a travel agent. There is a lot of detail that goes into planning a trip, and a good travel agent will check things like the typical weather during your proposed trip and safe/dangerous areas in a particular location for tourists.
Forney recommended cruising as the best means of travel for seniors because the cruise lines are very accommodating. He can have special equipment delivered to your stateroom before you arrive such as wheelchairs, scooters, shower chairs, and even a refrigerator for medications that must be stored cold! He can arrange for your room to be in a convenient location on the ship and cruisers are never more than 1000 feet from medical staff.