The Case for Benevolent Business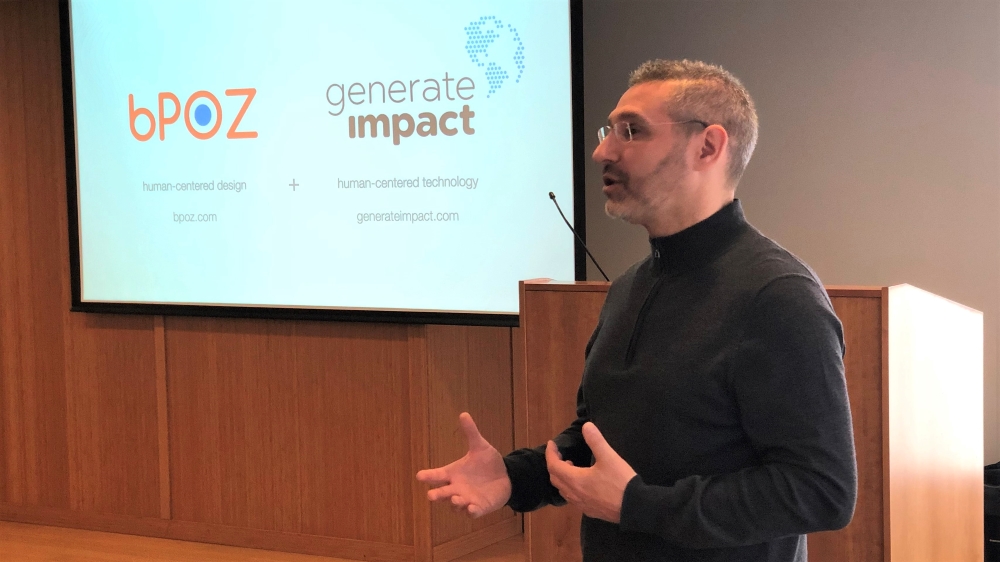 What is your brand? A lot of us may believe that our organization's brand consists of how we portray ourselves to the world: our logo, our taglines and slogans, our advertising.
Brian Greenwald, founder of bPOZ, has a different definition: your brand is what the world believes you are. And marketing is what we do to try to shape those beliefs.
Brian illustrates his point with a diagram he calls "the brand egg." The outside shell is your marketing, or what you say you are. The next layer in is your brand: the experience people have when they interact with you. And at the core is reality – what you really are.
At the inaugural ProTip Tuesday workshop hosted by the Chamber and the Central Virginia SBDC on January 28, Brian talked about how to align all those layers around a model he calls "Benevolent Business." By doing good and helping others win, a benevolent business can build a successful marketing strategy around authentic emotional connections with its customers.
Brian shared some key steps to adopting a benevolent business model and then sharing our story through effective content marketing. In his consulting practice, he walks clients through a series of questions starting with Who are we? Why do we matter? And how can we prove it?
There was too much great information to share it all here, but you can reach Brian at www.bpoz.com/contact-us to learn more. And our workshop attendees may have convinced him to build a Benevolent Business workbook, so stay tuned for news of that!
Please join us next month for another high-impact ProTip Tuesday workshop on February 25: More Than the Money: Attracting and Keeping Employees, led by Chris Lilley, Chief Human Resource Officer for Crutchfield.