Making Your Workplace Eco-Friendly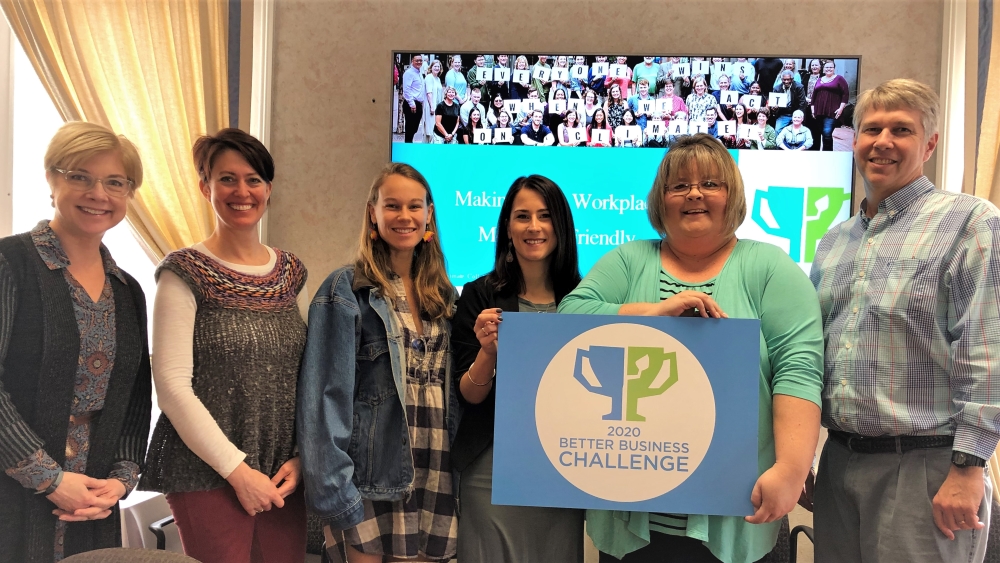 Member Monday: Making Your Workplace Eco-Friendly
Claire Habel, Commercial Program Manager, Charlottesville Climate Collaborative (C3)
February 3, 2020
Claire shared tools and templates designed by the Charlottesville Better Business Challenge, to help organizations of all types and sizes save energy, adopt waste reduction strategies, and innovate around sustainability.
Charlottesville and Albemarle have adopted the most ambitious climate goals of any Virginia locality to date: 100% carbon neutrality by 2050. To get there, we all need to pitch in at every level.
Identifying eco-friendly improvements for the workplace begins with benchmarking our current use of resources: reviewing overall energy and water use, identifying systems and equipment that need maintenance or replacement, and so on. Claire provided templates so your "green team" can simply work through the list instead of starting from scratch.
Claire emphasized that going green takes time. If you identify opportunities now, you can start building them into next year's budget. To better understand your investment and return, it can help to work with one of C3's partner organizations like LEAP, Think Little, or Batteries Plus Bulbs. Their experts can help you quantify your opportunities and identify the most rewarding actions.
Eager to learn more? You can join the Better Business Challenge today, or contact Claire for more information. Local organizations are also invited to attend the Better Business Happy Hour on February 19.