Chamber Business Diversity Council (CBDC) is Now Minority Business Alliance (MBA)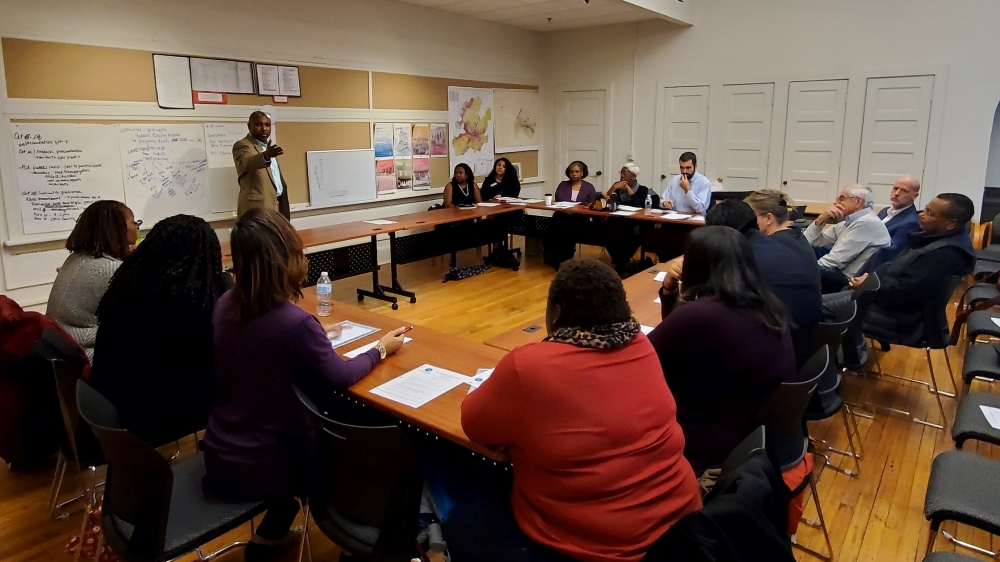 The Charlottesville Regional Chamber of Commerce announced today the Chamber Business Diversity Council has officially changed its name to Minority Business Alliance (MBA). Since the summer of 2019, the Minority Business Alliance leadership has been very intentional about creating more value for its membership base and community, while building on the great work of its predecessors since 2012.
"With all the novelty and focus on value-creation for elevation, we sincerely sought clarity in purpose as an important component as well," said MBA chairman Quinton Harrell, founder of Heritage United Builders. "This led us to a thoughtful decision to change the name of the CBDC as the first step into a bold, new future, while nodding to the roots of our organization's inception."
MBA will help provide membership value through a host of new and improved opportunities within Charlottesville's burgeoning ecosystem of minority business support, including:
professional development
dynamic business educational sessions
networking events & connections to resources
competitive funding opportunities
"We are thrilled with the accomplishments of this group," said Chamber President & CEO Elizabeth Cromwell. "The Chamber will continue to look to the Minority Business Alliance for expertise in broadening economic benefit throughout the region."
Emphasizing who MBA serves, while continuing to embrace its supporters and partners in the spirit of diversity, the Minority Business Alliance has turned on the "OPEN" sign to more minority businesses, memberships, and partnerships in greater Charlottesville.
MBA is partnering with the Minority Business Program of the City of Charlottesville Office of Economic Development to offer a mentoring program for startup and existing businesses: Mentoring Entrepreneurs in the Charlottesville Area (MECA).
In partnership with the United Way of Greater Charlottesville, MBA has recently announced the inaugural Minority Business Grant Opportunity, which will award up to $10,000 in grants this year to minority-owned businesses in Charlottesville and Albemarle County.
The Minority Business Alliance is one of eight affinity groups hosted by the Chamber. It currently meets every fourth Tuesday of the month, 12-1:30pm at the Jefferson School African American Heritage Center. For more information, visit www.cvillechamber.com/mba.
The Charlottesville Regional Chamber of Commerce is dedicated to representing private enterprise, promoting business and enhancing the quality of life in the Greater Charlottesville communities. Chamber programs are supported by our Partners in Trust: CFA Institute, University of Virginia, UVA Health, Atlantic Union Bank, MPS, The Daily Progress, United Bank, UVA Community Credit Union, Wells Fargo, Great Eastern Management Company, Hourigan, R. E. Lee Companies, Sentara Martha Jefferson Hospital, State Farm, Tom Tom Festival, Bridge Business Transformations, Four Corners Real Estate Solutions, Marjorie Adam Team, Roy Wheeler Realty Co., and Story House Real Estate.