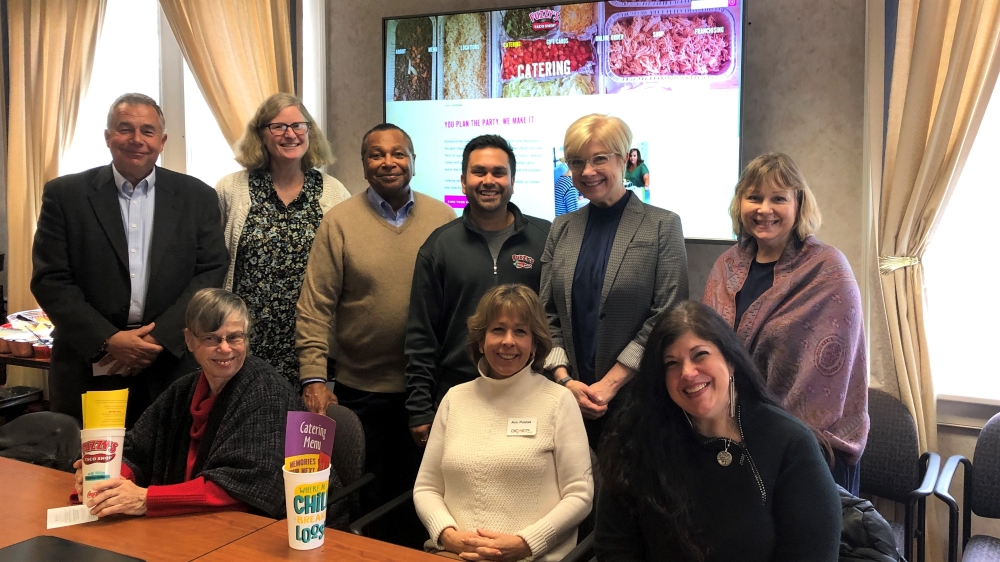 Member Monday: Catering with Fuzzy's
Pranav Shah, Owner, Fuzzy's Taco Shop
February 24, 2020
Pranav shared a brief account of how he and his wife became Fuzzy's franchise owners. They had previously owned several Subway stores and were interested in finding a new venture.
During a visit to Fort Worth, TX, the couple visited a Fuzzy's restaurant... and it was love at first bite. Between the fun vibe, craveable food and frosty margaritas, they knew Fuzzy's would be a hit in our area.
We got to experience one of Fuzzy's popular catering packages: a generous B.Y.O.T. Bar (Build Your Own Tacos) that had attendees coming back for more. The spread included beef and chicken, tortillas, garlic sauce, hot sauce, feta cheese, shredded cheese, tomato, lettuce, and cilantro, plus tortilla chips and queso dip.
To explore what Fuzzy's Taco Shop has to offer and order up your own B.Y.O.T. Bar (just $8 per person), click here for the online menu or visit Fuzzy's in Charlottesville at 435 Merchant Walk Square, Suite 600.