Richmond Fed Tracking COVID-19 Effects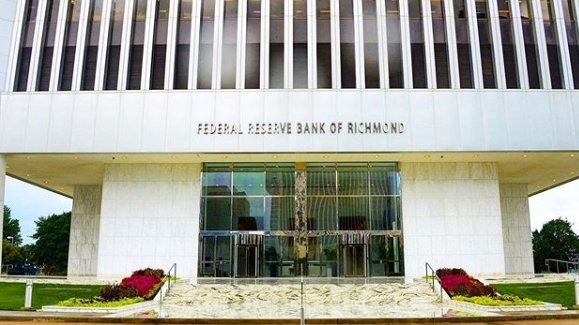 A message from Renee Haltom, Regional Executive at the Federal Reserve Bank of Richmond:
To business leaders of the Charlottesville region,
Right now it is more important than ever for the Federal Reserve to understand how business leaders are experiencing the economy. Therefore, I'd like to make a special appeal for you to join our monthly survey of business conditions.
It is a short (5 minutes) online survey, and we are now including special questions about the effects of the COVID-19 virus. We would be grateful for your participation in this critical time and going forward. If you're willing to participate, please contact Rich.RegionalSurveyTeam@rich.frb.org or call us at 804-697-8152. A short FAQ about the survey is below.
By way of background: Each month the Richmond Fed asks business executives in our region to answer a short questionnaire on current business conditions. We have one survey for manufacturing firms, and another for retail/services firms. The information we collect helps us understand the current economy in a way that is often more up-to-date and with deeper context than formal data can reveal – so it is a critical contribution to monetary policy, and really is a public service.
Individual responses are kept confidential, but the aggregated results are published on our website and are followed widely by the media. The survey includes the ability to add comments – which, again, are kept confidential – and therefore gives you a voice directly to the Federal Reserve.
I will add that my role at the Richmond Fed is to meet with business leaders to understand the economy. So I am eager to hear from businesses directly – both in normal times (on issues stemming from growth prospects to labor to prices), but especially now to understand how the virus is affecting you. If you have insights to share, please feel free to contact me at any time at renee.haltom@rich.frb.org.
Many thanks, and I hope to see you all virtually or in person soon.
Best regards,
Renee
Renee Haltom
Vice President and Regional Executive
The Federal Reserve Bank of Richmond
(804) 697-8401
www.richmondfed.org/research/people/haltom
renee.haltom@rich.frb.org
Frequently Asked Questions
Who should fill out the survey?
The responder should be the person who best understands conditions in your business - usually the business owner, CEO, CFO, company president, or delegated representative. Participant information is treated as confidential; we do not identify individual responses, contact names, or companies.
What types of questions are asked?
The surveys ask questions about changes in current and expected business conditions (e.g. sales/orders, capital expenditures, etc.), employment, wages, and prices. Most of the questions can be answered by indicating if things have increased/improved, stayed the same, or decreased/worsened. We occasionally ask additional questions on topics pertinent to current events (e.g., hurricanes, changes in trade policy, epidemics) or to firm decision making (e.g., hiring/recruiting practices, capital expenditures or other spending).
How long does the survey take?
We designed the surveys to take only about 5 minutes of your time.