Chamber Spotlight: Emily Rosenberger, Alzheimer's Association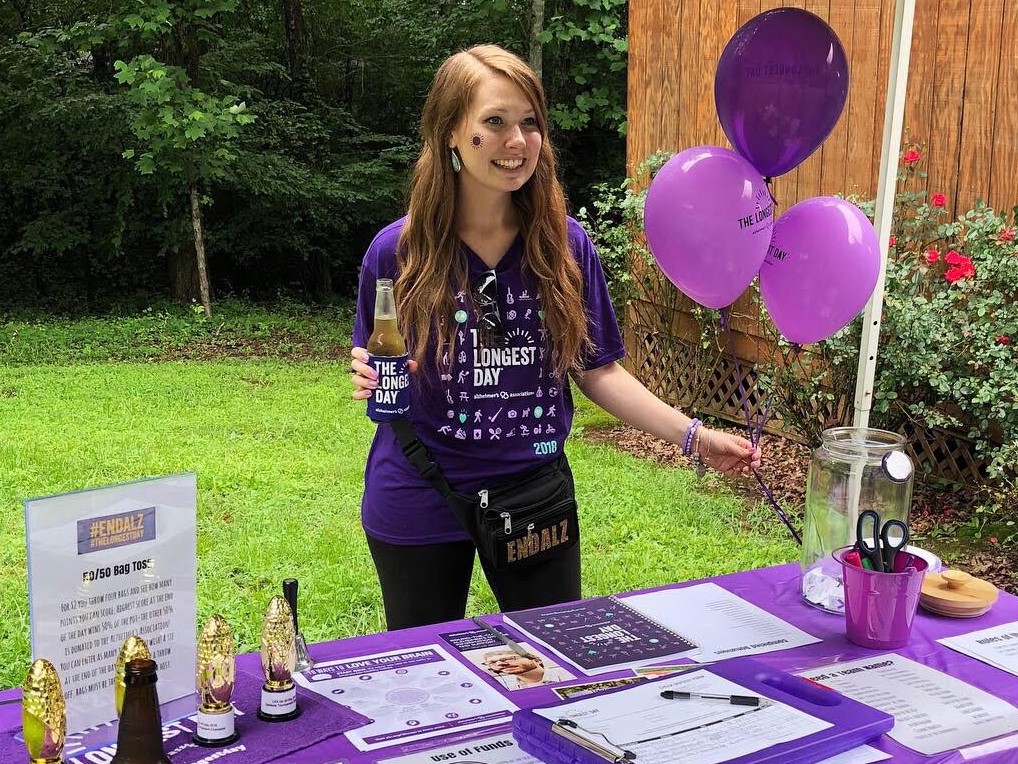 What does your organization do?
The Alzheimer's Association leads the way to end Alzheimer's and all other dementia — by accelerating global research, driving risk reduction and early detection, and maximizing quality care and support.
What was your first job?
A Waitress/Bartender at the No Wake Zone on Lake Anna. I think everyone should work in the Food Industry at some point in your life; it teaches you a lot.
Who do you admire in our business community?
There are a number Senior Living and Healthcare Professionals; I honestly could not name them all. These people just have a full understanding of what Person-Centered Care means. Being a caregiver is not an easy job so I am so grateful for those who every day make the decision to put all of their love towards another individual who needs their help.
What's your favorite local activity or place to go?
Carter Mountain Orchard, 100%.
What do you believe is most important for the future of our region?
I believe this for our region, as well as everywhere else. Dementia Education is not as common as it should be. I was very fortunate to learn about what the reality of older adult life can look like at a "young" age. Unfortunately though, that was because my Grandmother was diagnosed with Alzheimer's Disease. It should not take a personal connection for one to have to learn about Dementia. We need to rid ourselves of the stigma surrounding Dementia and that starts by talking about it and promoting Dementia Education to everyone; no matter what age you are.
What do you hope to be doing 10 years from now?
Well I would love to be without a job because a cure for Alzheimer's Disease and all other forms of Dementia was found. Regardless, I would love to be traveling more.
What's the best advice you ever got (or gave)?
I have been thinking about this question a lot lately because it was recently asked during a meeting. My honest answer is, "You never think it'll happen to you." This was said to me by an incredible woman who was living with Younger-Onset Alzheimer's Disease and Cancer; she is still one of the best and most positive individuals I have ever met. I usually do not give this as my answer because without a full background I feel as though people will look at it as "sad advice." This statement motivates me still to this day though.
The second advice I like to include was from a gentleman living with Parkinson's Disease. He said to "Treat everyone you come into contact with as if they are the most important person in the world." Again, I am sure it is hard to understand the impact these words had on me but I just want to point out that this question does not make me think of a pinterest quote, or something my first boss told me. My top two pieces of wisdom came from individuals living in a Memory Care Community. I keep a journal of important things like this so just in case I am unable to remember these words one day, I will still be able to share them with someone else.
What do you like about being a Chamber member?
It provides regular opportunities to meet Charlottesville community members with all types of backgrounds. I likely would never have the opportunity to meet these individuals and learn about their backgrounds otherwise.