Businesses Want Consistent Guidelines for Reopening Safely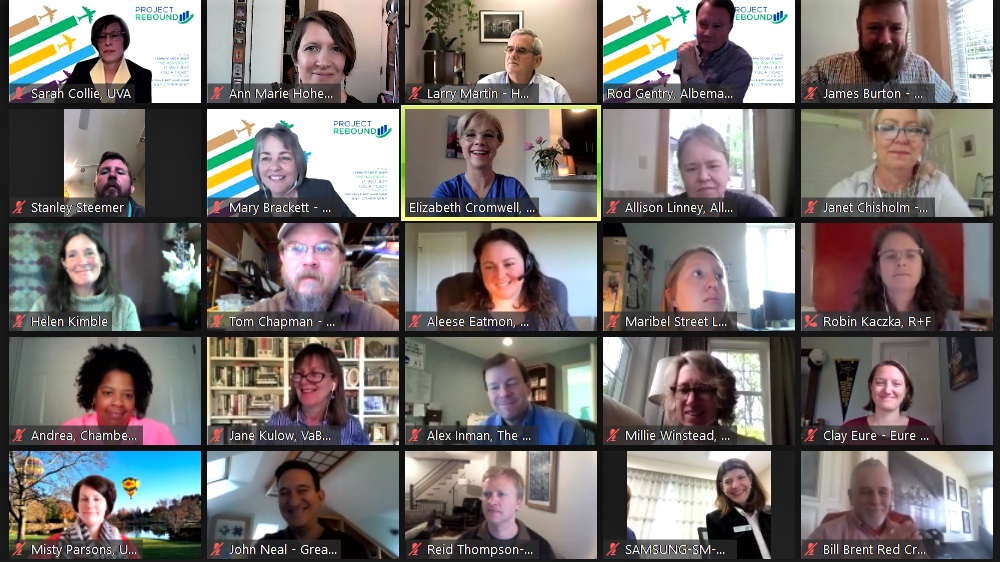 May 19, 2020: Weekly update for Project Rebound, our area's team effort for economic recovery in Charlottesville and Albemarle County.
130 people signed up to share ideas and concerns during Community Conversations hosted by Project Rebound May 12-13. Themes that emerged across the conversations included:
Safety
Consistent guidelines
Clear communication
Consumer confidence
Collaboration & resource sharing
Buying local; local platforms for online shopping and delivery
Childcare
Internet access
Skills training
We've repeatedly heard the call for clear, consistent, locally standardized guidelines for reopening safely. The Project Rebound steering team is exploring possible ways to assist with this need.
Industry-specific Project Rebound teams will conclude their initial meetings this week. Team findings are due to the Project Manager on Wednesday, May 20, and our steering team will begin reviewing the initial findings immediately.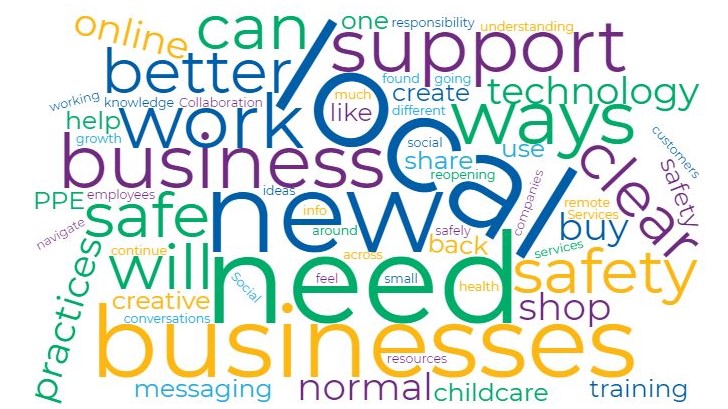 Project Rebound engages business leaders to share insights, identify challenges, and build actionable strategies to restore the local economy in the wake of the COVID-19 crisis. Project Rebound is led by the Charlottesville Regional Chamber of Commerce in collaboration with economic development partners at the University of Virginia, Albemarle County, and the City of Charlottesville.
Questions? Please contact project manager Andrea Copeland-Whitsett.