Chamber Spotlight: Lifeview Marketing & Visuals, LLC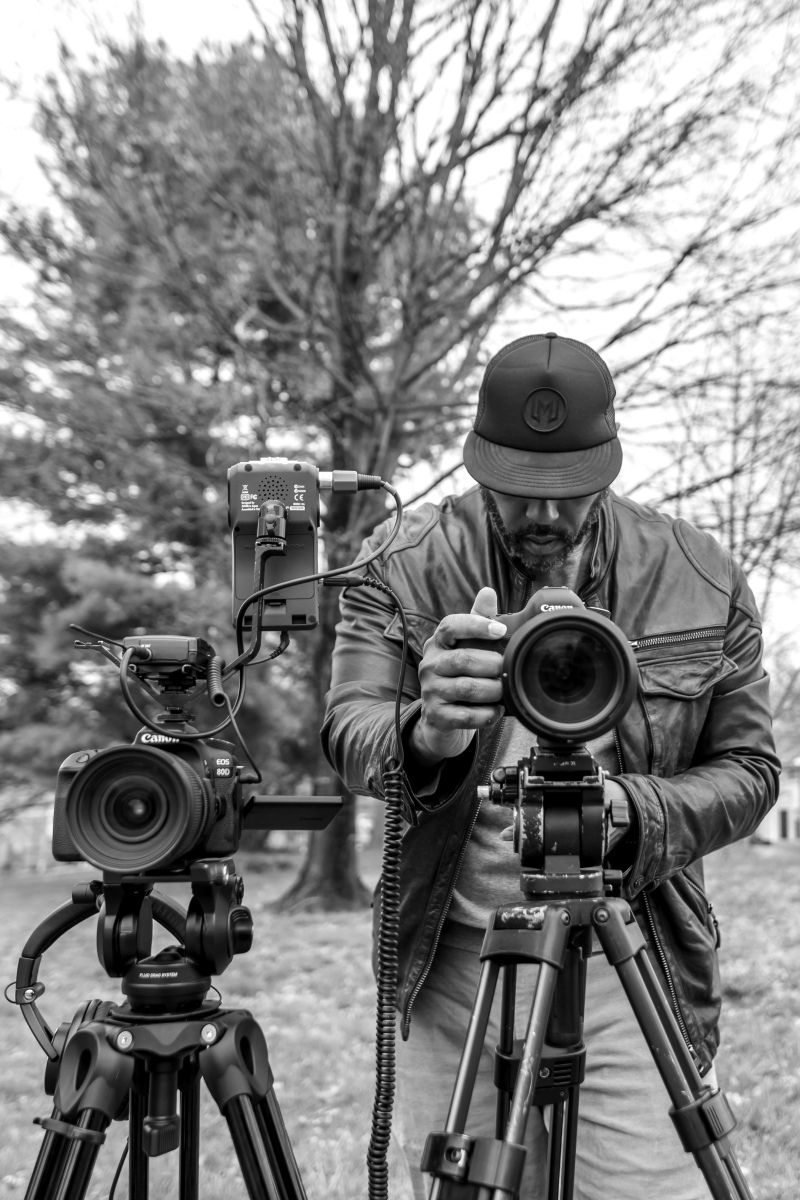 Lifeview Marketing & Visuals, LLC
Charlottesville, VA
www.lifeviewmarketingandvisuals.com
Shared by: Ty Cooper, Creative Director. You can reach Ty at asureshot1@gmail.com or 434.825.0650.
What does your organization do?
Lifeview Marketing & Visuals, LLC provides impactful strategic branding campaigns for private and non-profit organizations, municipalities, and political candidates. These campaigns include services such as branding videos, photography, infographics, printing and graphic design, content writing, social media marketing, web design, and more.
What's the most important thing you want people to know about your organization?
Lifeview Marketing works with each client as if they are the biggest client in the world. No matter the budget, each of our projects receives the highest level of commitment and dedication a project can receive.
Tell us about something new and exciting your organization is doing.
Lifeview Marketing has a variety of projects slated for clients including restaurants, major non-profits, a CBD company, a government structural engineering government contractor, and more. Each of these projects are extremely exciting. But the most exciting if I had to choose one project is the filming of my upcoming film, AMANDA.
As a creative, a writer and director, there is always a certain level of nervousness which looms over a project until it's started. Amanda is a story I created that shows the vulnerability of a person but you would never know exist unless the layers are pulled back. It's about relationships, community, cancer, art, beauty, and more. I was going to shoot the project in Brooklyn, but due to COVID, I decided on filming in Richmond this Fall.
Tell us about one of your recent success stories.
Every campaign created for a client is considered as one of our success stories but I would have to say that creating the short film, Mingle, and winning awards and receiving global recognition was one of our success stories that would last a life time. The success from that film, motivated me to write the latest screenplay, AMANDA, and filming is scheduled in the Fall 2020.
What services or products do you offer?
Branding and Cultural Videos, Television Commercials, Photography, Web Design, Graphic Design, Marketing Campaigns, Content Writing, Audio Engineering, Script Writing, and more.
What makes your organization stand out?
The level of diverse marketing and attention to detail allow us to stand out from the competition. We conduct a SWOT analysis on every client before creative work is started. It's important to know what your client is up against as well as the areas where the client is successful, in order to provide an effective strategic campaign. We provide this type of approach like no other.
What accomplishments are you most proud of?
Winning awards and receiving recognition for the creative output we have released. But outside of the recognition, it's always an a major accomplishment when you see a smile on the face of a client when you present their completed project.
What Chamber benefits do you appreciate as a member?
I appreciate the marketing exposure I receive as a member of the Chamber as well the sense of community.
Would you recommend Chamber membership to others? What would you tell them?
I would certainly recommend Chamber membership to others, as I have in the past. I would tell them that the opportunity to meet other business owners can lead to the growing of your business. There are always opportunities provided to network, attend workshops, and other benefits.
Black Business Expo September 26
WTJU 91.1 FM and Lifeview Marketing present the fourth annual Charlottesville-Albemarle Black Business Expo – in virtual format on Saturday, September 26, 12 8 p.m.
The Black Business Expo supports and celebrates local black-owned businesses. It is a FREE event designed to celebrate and encourage the success of black-owned businesses locally and beyond. Virtual Business Booths -- Pitch Contest -- Panel Discussions -- Live Music!
Register to join the Zoom meeting to mingle with business owners and panelists.
People can also attend as observers simply by visiting BlackBusinessExpo.org during the event.