Chamber Spotlight: Zoie Smith, Charlottesville Office of Economic Development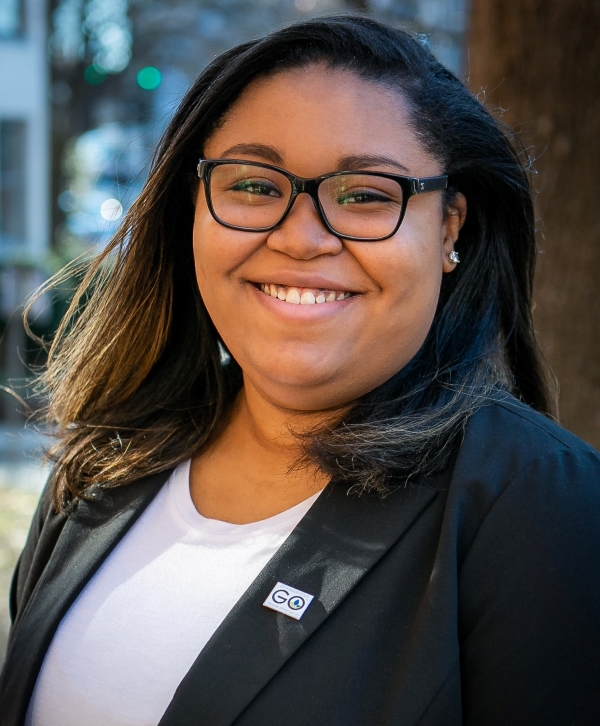 What does your organization do?
The Minority Business Program is designed to promote the startup, growth and expansion of minority- and woman-owned businesses in the City.
Additionally, the program is focused on increasing the number of minority- and woman-owned businesses that are registered vendors with the City and to encourage more City spending with such businesses. This will be done by developing individuals/start-ups and existing businesses that need assistance growing their business to the point that they are ready to sell their products and/or services to the City of Charlottesville.
What was your first job?
My first real job was with the City of Charlottesville! I was a summer intern with Charlottesville Area Transit during my college years.
How did you choose the field you're in?
I would say the field chose me. I studied Psychology, Criminal Justice, and Sociology at Old Dominion University and I had no idea how much it would relate to business and workforce development.
What is unique about your organization and the work you do in our community?
I am the first Minority Business Development Coordinator and it gives me the opportunity to be creative.
What is something about you that most people don't know?
I don't eat cheese. I don't eat pizza, cheeseburgers, lasagna, mac 'n cheese, or anything like that.
What's your favorite local activity or place to go?
If the weather is nice, you can almost always find me walking the Monticello Trail.
What do you like about being a Chamber member?
The Chamber has allowed me to participate in Leadership Charlottesville and meet interesting people who I would never have met anywhere else.
September is Minority Business Month
Throughout September, the City of Charlottesville and the Minority Business Program present the second annual City of Charlottesville Minority Business Month.
Click here for details and registration
HOPE STARTS HERE: ENTREPRENEURSHIP PANEL DISCUSSION (VIRTUAL)
Wednesday, September 2nd, 2020, 5:30pm to 7:00pm
CIC PANEL DISCUSSIONS (VIRTUAL)
Wednesday, September 9th, 2020, 3pm to 4pm - COVID Lessons Learned
MERKLE MARKETING: AN OVERVIEW OF DIGITAL MARKETING FOR LOCAL MINORITY BUSINESSES (VIRTUAL)
Friday, September 11th, 2020, 10am to 11am
SMALL BUSINESS DEVELOPMENT CENTER: BOOST MY BIZ 'ONLINE E-COMMERCE/WEBSITE DEVELOPMENT' (VIRTUAL)
Monday, September 14th, 2020, 11am to 12pm
BUSINESS WOMEN'S ROUNDTABLE: LEADERSHIP LESSONS (VIRTUAL)
Thursday, September 17th, 2020, 12:30pm to 1:30pm
MINORITY BUSINESS ALLIANCE: CREATING YOUR FINANCIAL NARRATIVE (VIRTUAL)
Tuesday, September 22nd, 2020, 12pm to 1pm
BUSINESS SPEED NETWORKING (VIRTUAL)
Thursday, September 24th, 2020, 5:30pm to 7:00pm
BLACK BUSINESS EXPO & PITCH COMPETITION (VIRTUAL)
Saturday, September 26th, 2020, 12pm to 8pm
MINORITY AND WOMEN BUSINESS EXPO (VIRTUAL)
Tuesday, September 29th, 2020, 12pm to 6pm