Chamber Spotlight: C'ville Builds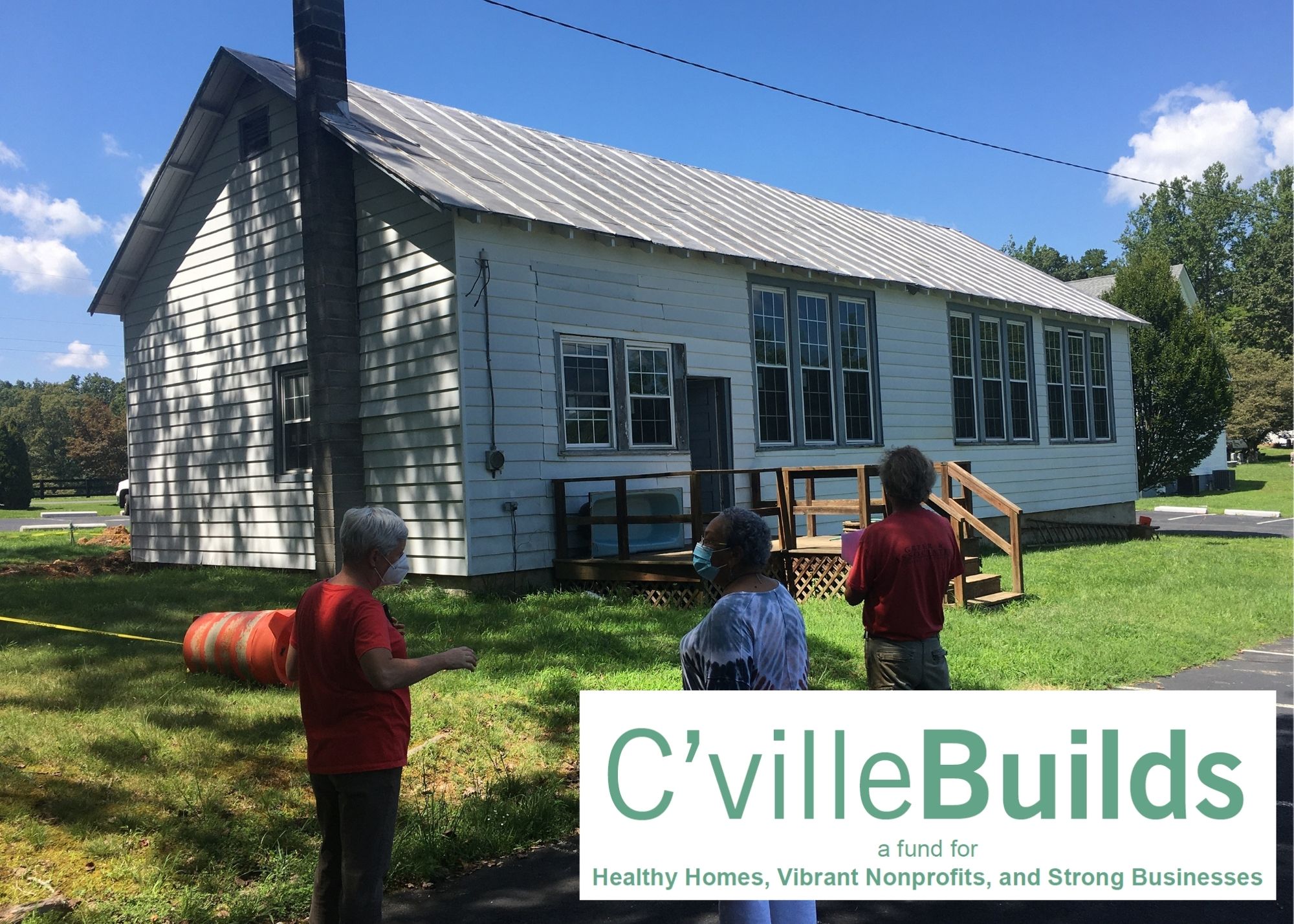 C'ville Builds by Building Goodness Foundation
Charlottesville, VA
www.buildinggoodness.org/cvillebuildsfund
Shared by: Sophie Parson, Development and Communication Manager. You can reach Sophie at sparson@buildinggoodness.org or  (434) 973-0993
What does your organization do?
Our mission is to build community and improve lives. We connect skilled volunteers from the design and construction industries with local and international opportunities to use their professional skills for a good cause.
Tell us about your new project!
The C'ville Builds Fund is a coalition of local builders, community members, minority-serving organizations, donors, and volunteers who are joining together to support a healthy, equitable, and prosperous Charlottesville.
C'ville Builds will provide building and home repairs for those who are disproportionately affected by COVID-19, and those who are working for racial and social justice: small-business owners who are struggling because of the pandemic; low-income homeowners, especially the elderly and those with pre-existing conditions for COVID-19; and nonprofit organizations that are supporting the immediate needs created by the pandemic, and/or that are working for racial and social justice.
What inspired you to launch this project? What need does it fulfill?
The COVID-19 pandemic, along with ongoing social inequities, have increased the strain on community resources, challenged our local economy, and affected us all in very personal ways. Safe homes, supportive nonprofit services, and strong small- businesses are urgent needs that should be accessible to everyone.
C'ville Builds projects will address specific needs:
The need for strong small-businesses, especially minority-led and minority-serving entities who need building renovations to continue operating during the pandemic, to grow, and to increase their efficiency
The need for appropriate and effective nonprofit facilities, especially for those serving on the front lines of COVID-19, and those working for racial justice and/or who serve people of color
The need for safe homes for low-income homeowners, especially for the elderly and those with pre-existing conditions or disabilities.
What does success look like for this project?
C'ville Builds partners are teaming up to complete 10 nonprofit projects, 5 small business projects, and 10 low-income home projects, benefiting hundreds of local residents during these challenging times. The C'ville Builds Fund will maximize impact through collective giving and reduced-cost construction services, while creating safe and meaningful ways for the community to come together.
What can Chamber members do to help this project succeed?
We are looking for Individual and Corporate Donors, Contractor Company Partners, and General and Professional Construction Volunteers to join us in this important work. If you are able to join the effort, or if you know a family, organization or small businesses in need, please reach out to Sophie at (434) 973-0993 or sparson@buildinggoodness.org. Together we will make homes safer, nonprofit organizations greater equipped to fulfill their mission, and we will support the growth of small businesses.