Chamber Spotlight: Technology Services Unlimited – TSU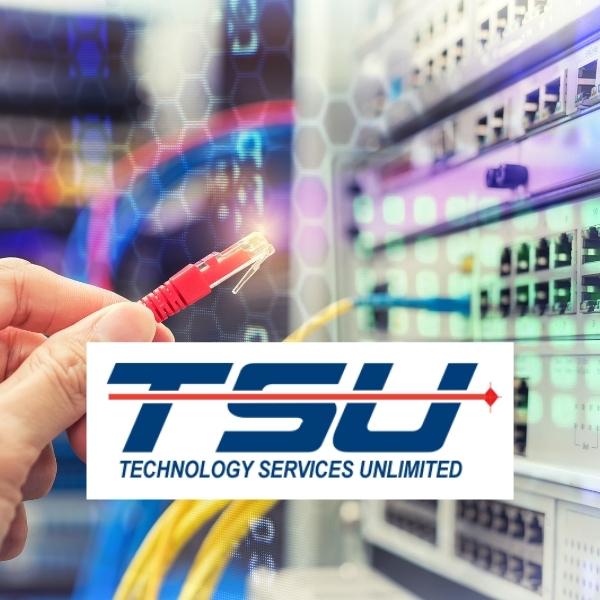 Technology Services Unlimited, Inc. (TSU)
Charlottesville, VA
www.telephoneservices.com
Shared by: Mark Carroll, Operations Manager. You can reach Mark and TSU at 434-817-1791 or mark@telephoneservices.com.
What does your organization do?
TSU sells, installs, and maintains digital, premise VoIP, and hosted cloud telephone systems. TSU provides affordable SIP dialtone. TSU installs structured cabling for voice, data, and media.
What's the most important thing you want people to know about your organization?
Technology Services Unlimited, formerly Telephone Services Unlimited is Central Virginia and the Shenandoah Valley's premier provider of business telecommunications. TSU, a locally-owned and operated small business offers the best telephony products and services including, telephone systems, cabling, affordable and reliable dialtone, and cutting edge MSP technology.
Tell us about something new and exciting your organization is doing.
TSU has developed our own Hosted Cloud VoIP Telephone System and SIP trunking. For as little as $10 per month per line, TSU has the technology to meet your current and future needs. TSU is an emerging MSP, providing the latest technology for your business. TSU is locally owned and operated, so your decision to use TSU for all your business telecommunications needs helps our local families and our economy.
What services or products do you offer?
TSU offers our own Hosted Cloud VoIP solution, Ring Central, ESI, ESI Hosted, and Clearfly products and services. TSU also sells headsets and other telephone accessories. TSU installs structured cabling for voice, data, and media.
What makes your organization stand out?
TSU has been in business for over 36 years. Providing the best possible products and services is our differentiator.
What accomplishments are you most proud of?
TSU has supported many non-profits in the region including, The Paramount Theater, S.H.E., Our Lady of the Angels Monastery to name a few. TSU's commitment to supporting our local community is very rewarding. As the oldest interconnect in the region, TSU is proud of our 36-years in business.
What Chamber benefits do you appreciate as a member?
TSU appreciates the support of all our fellow Chamber members.
Would you recommend Chamber membership to others? What would you tell them?
The Chamber of Commerce, even during the Covid-19 Pandemic is a great resource for all small businesses in our region.