Chamber Spotlight: Advanced Cardiac Care Program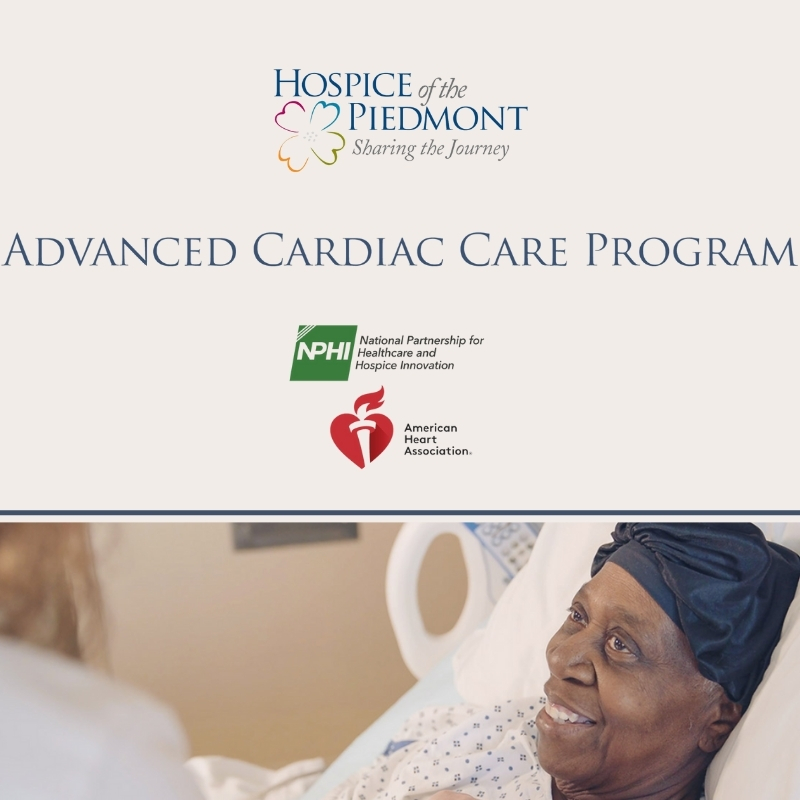 Advanced Cardiac Care Program by Hospice of the Piedmont
www.hopva.org/our-services/advanced-cardiac-care-program
Shared by: Rachael Palm, Marketing Specialist. You can reach Hospice of the Piedmont at info@hopva.org or 434-817-6900
What does your organization do?
Since 1980, we've provided end-of-life care and grief support to anyone in the community in need, regardless of financial circumstance. Our services now include palliative care for serious illness management, as well as this new advanced cardiac care program, which we offer across our 12-county service region covering central and northern Virginia.
Tell us about your new program!
The Advanced Cardiac Care Program will seek to define standards of care for end-stage heart failure, while mitigating overuse of inpatient and emergency services and underuse of hospice and palliative/advanced illness services. We are proud to be one of several dozen organizations that will be part of the Advanced Cardiac Care Program, which will roll out to physicians, hospitals, and the public starting in early 2021.
What inspired you to launch this project? What need does it fulfill?
The need for a consistent and proactive approach to advanced cardiac care is profound. Each year, one person dies every 37 seconds from cardiovascular disease in the U.S. Despite frequent doctor, ER, and hospital visits by patients with end-stage heart disease, many don't receive hospice or palliative care. Awareness of and access to hospice and/or palliative care services can help manage or prevent breathing difficulties, fatigue, and other worsening symptoms associated with cardiovascular disease.