Chamber Spotlight: Charlie Rogers, Innovative Software Solutions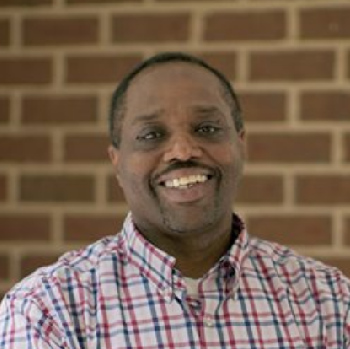 What does your organization do?
Innovative Software Solutions (ISS) is a software development firm that provides affordable software services making it easier for entrepreneurs to transform ideas into tech companies, and for tech companies to focus on core competencies by alleviating software frustrations.
What is unique about your organization and the work you do in our community?
We help entrepreneurs with absolutely no technical knowledge, turn their ideas into tech companies in 3 simple steps: (a) concept development, (b) product development, and (c) product deployment and support. We extend our desire to help by supporting our employees time commitments on several local non-profit boards including People Places, C'ville Scholarship Program, C'ville Chamber of Commerce, and Rogers Endeavors Foundation.
What was your first job?
As an eight year older, I walked door to door trying to convince adults to pay me $5 to have their birth certificate converted into a laminated business card sized replica. My smiling baby face allowed me to exit that business with $15 in my pocket.
How did you choose the field you're in?
Before becoming a Pastor, Husband, Father, and President/CEO of Innovative Software Solutions, I was told by many growing up in the projects of Portsmouth, VA, what I could not do. Science, technology, engineering, and math were subjects the Lord gave me a passion for early in my life. My mother expressed to me that the Lord could transform a kid from the projects into a Computer Scientist. I took my dream, her promise, and lots of support from many and ran without looking back.
What is one of your favorite nonprofits to volunteer with or support, and why is it important to you?
Drive Fore STEM is one of my favorite nonprofits to support. Drive Fore STEM is local annual charitable golf event, founded by WillowTree and Innovative Software Solutions, whose mission is to bring the local communities together to foster communication and unity, while funding STEM opportunities for our youth. The 2020 event raised over thirty-eight thousand dollars. The funds were used to support Computer4Kids, and provide computers and fully funded STEM camps at iD Tech.
What is your favorite quote or piece of advice?
Never, Never, Never, Never, Never, Never, Never give up. Where the Lord guides; He provides.
What do you like about being a Chamber member?
Helping others be successful: As a Chamber Board member, I am blessed to participate in decisions and activities that are focused on helping improve the value proposition, sustainability, and financial outcomes of local businesses.