Chamber Spotlight: Network2Work @PVCC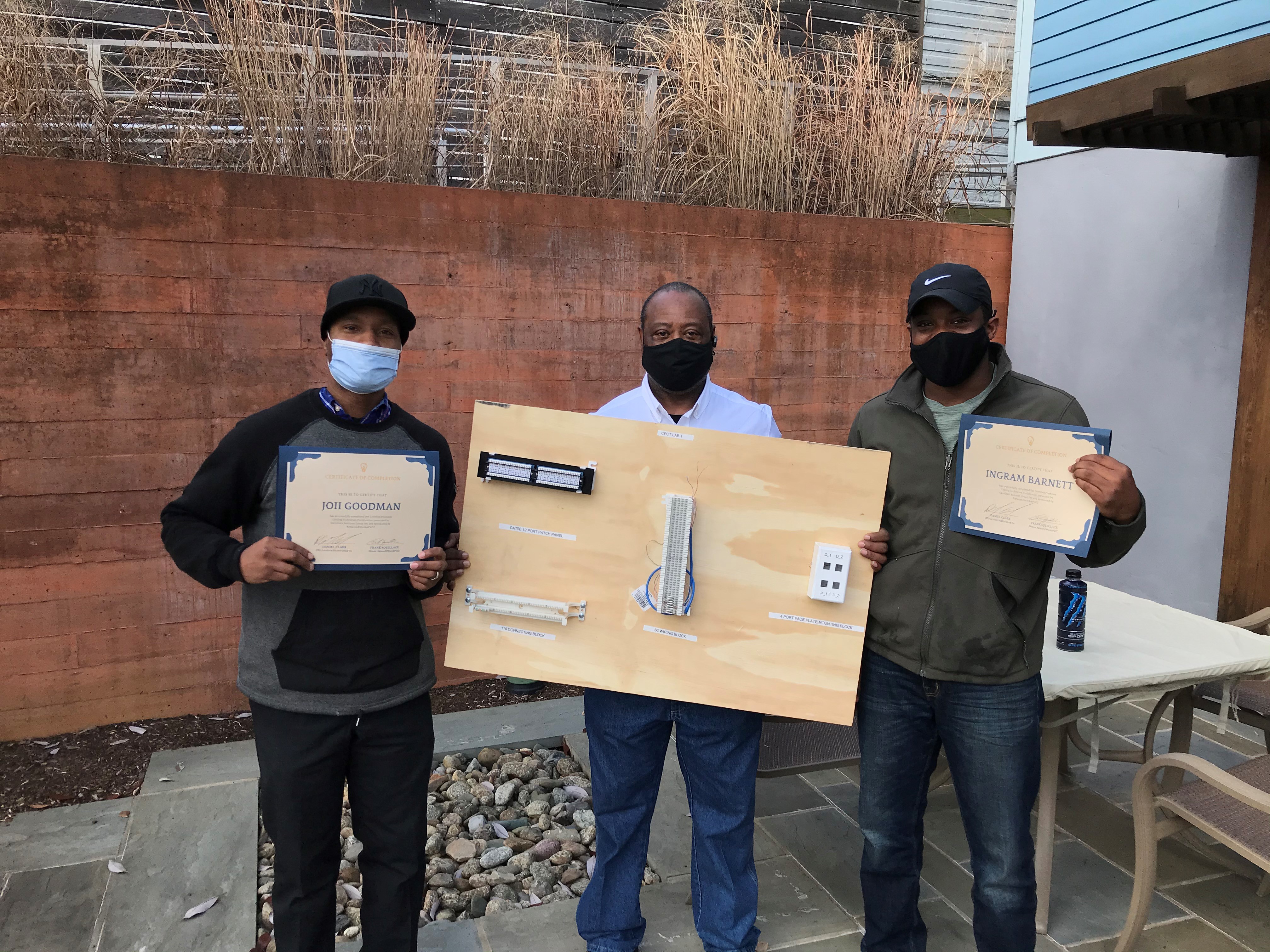 Network2Work participants Joii Goodman and Ingram Barnett pose with instructor Daniel Clark after completing the Certified Premises Cabling Technician (CPCT) course for fiber optic network installation.
Network2Work @PVCC
222 South Street, Charlottesville
www.pvcc.edu/community-business/network2work
Shared by: Victoria Maxey, Provider Network Coordinator. You can reach Victoria at 434.961.6578 or vmaxey@pvcc.edu.
What does your organization do?
Connect jobseekers self identified as low to no income with jobs and resources to tackle barriers along their pathway to success.
What's the most important thing you want people to know about your organization?
The jobs within our Network starts at no leads than $12.50 and they're full time positions
Tell us about something new and exciting your organization is doing.
Revamping our internal tool database so those who self refer to our program can navigate through the jobs themselves.
Tell us about one of your recent success stories.
A young lady just secured a full time position with UVA and saving for her first apartment and vehicle. 6 months ago she was homeless, working part time as a housekeeper.
What services or products do you offer?
Education, tuition payments, resources to help with reoccurring payments and unexpected expenses.
What makes your organization stand out?
Within our own program we have life and career coaches, financial coaches, resume and interview assistance, and can vouch for you directly to your potential employer.
What accomplishments are you most proud of?
I started as the office manager for the program and returned from maternity leave as the Provider Network Coordinator.
What Chamber benefits do you appreciate as a member?
Access to members who have connections or knowledge about resources I can pass along to the needed job seeker, to help move them towards their goal.
Would you recommend Chamber membership to others? What would you tell them?
Yes, wonderful organization - big hearts and community based.