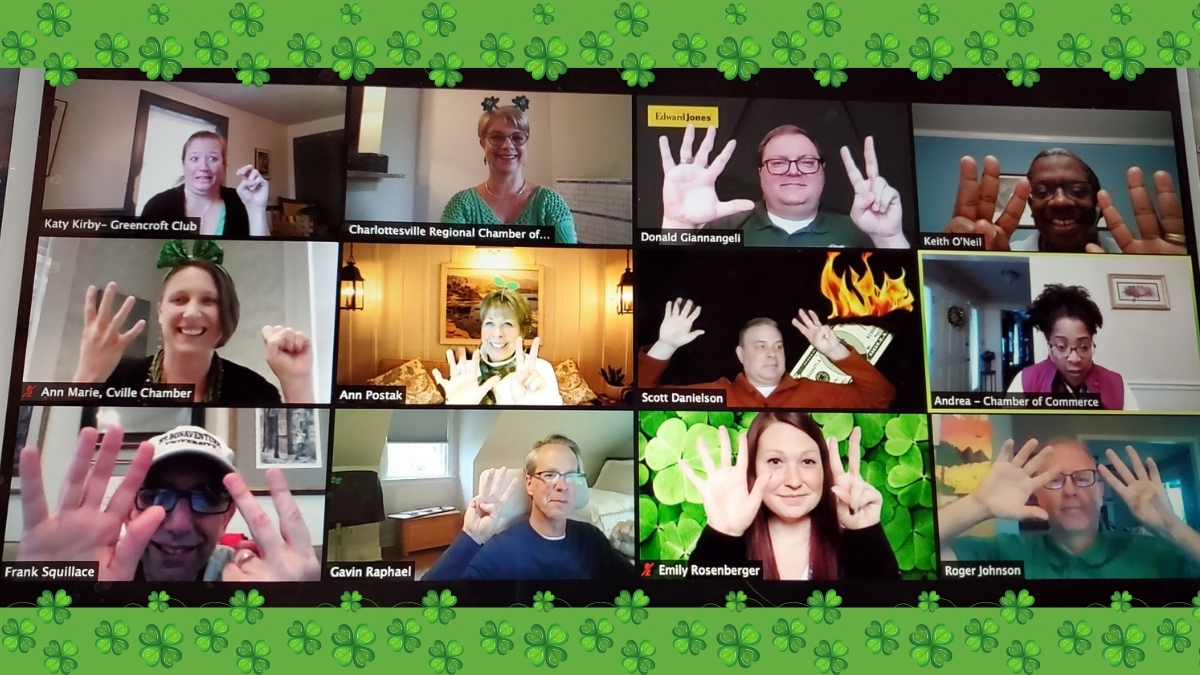 We shared a lot of laughs and good conversations at the March Mashup virtual networking happy hour this week! The mashup theme of St. Paddy's Day + college basketball gave us plenty of ideas for fun activities.
Congrats to Roger Johnson of Albemarle County, who won a $20 gift card for lunch at Angelic's Kitchen in our "Luckiest Leprechaun" game. Don Giannangeli, Keith O'Neil, Scott Danielson, and Frank Squillace all tied for second place. Gavin Raphael was the winner of a lightning round of basketball trivia.
We kicked off the evening with a few clips from Matthew O'Donnell's St. Paddy's Eve livestream concert.
Then, we all learned our leprechaun names. What's yours?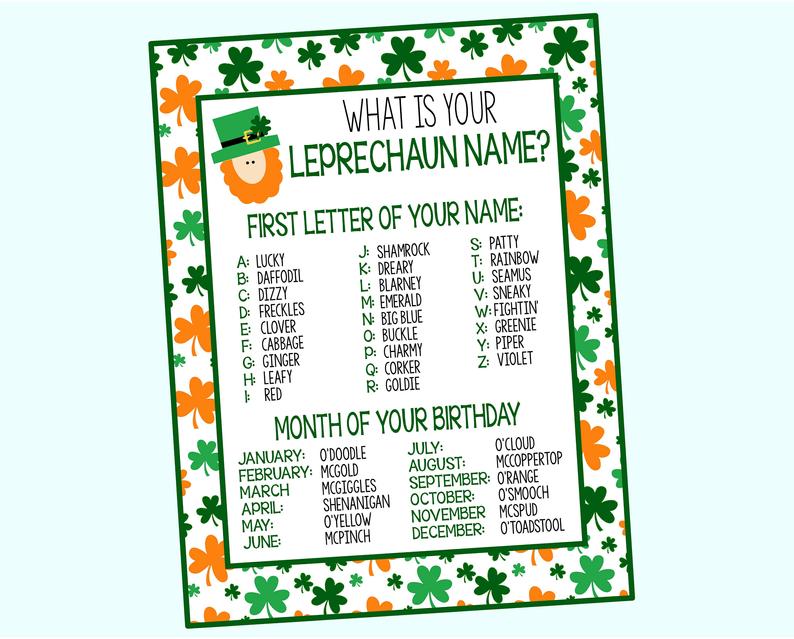 After a round of conversations about our favorite basketball memories and the 2019 NCAA championship (Go Hoos!), we enjoyed a little Irish dance from around the world.
Roger Johnson was the first attendee to score 10 points in the Luckiest Leprechaun game. How many questions would it take you to win? 1 point for each statement that's true for you:
1. Have you ever won more than $50 in the lottery?
2. Have you ever met UVA Coach Tony Bennett?
3. Have you ever been chair or co-chair of a Chamber committee or been a Chamber board member?
4. Are you wearing something green right now?
5. Have you watched a UVA basketball game this season?
6. Have you gotten a new client in the past year through your Chamber connections?
7. Have you ever visited Ireland?
8. Are you wearing UVA team colors right now?
9. Have you attended a Chamber affinity group meeting in 2021?
10. Have you ever tried green beer?
11. Have you ever won a March Madness bracket contest?
12. Have you ever become someone else's client through a Chamber connection?
13. Have you ever found a four-leaf clover?
14. Have you played basketball in the last month?
15. Have you ever used a green screen when you're on Zoom?
16. Have you ever found something valuable you thought was lost forever?
17. Have you ever made a half-court shot?
18. Have you ever found a job through your Chamber connections?
19. Have you ever performed Irish music for an audience?
20. Have you ever attended an NCAA basketball championship game?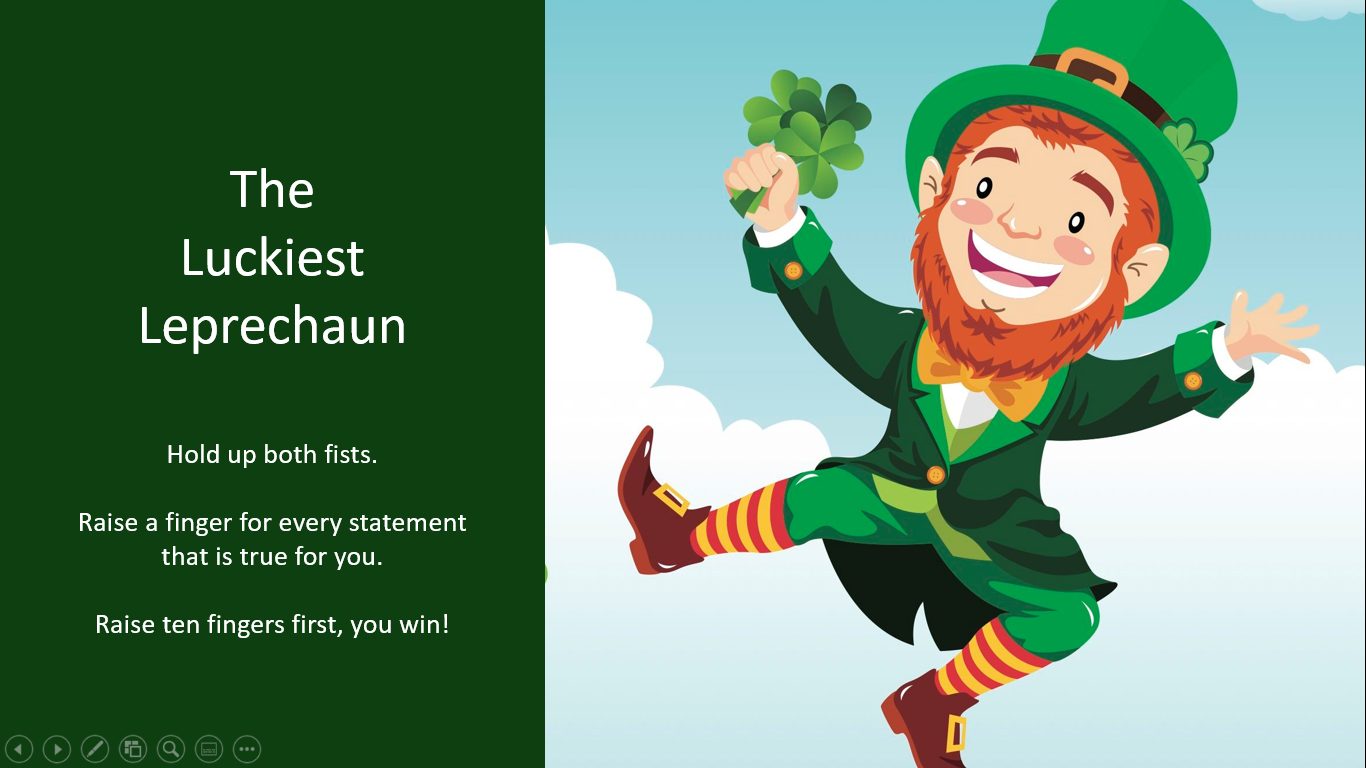 After another round of conversations on how we'd spend a pot of gold, it was time for a few minutes of UVA basketball action.