Chamber Spotlight: New Dominion Bookshop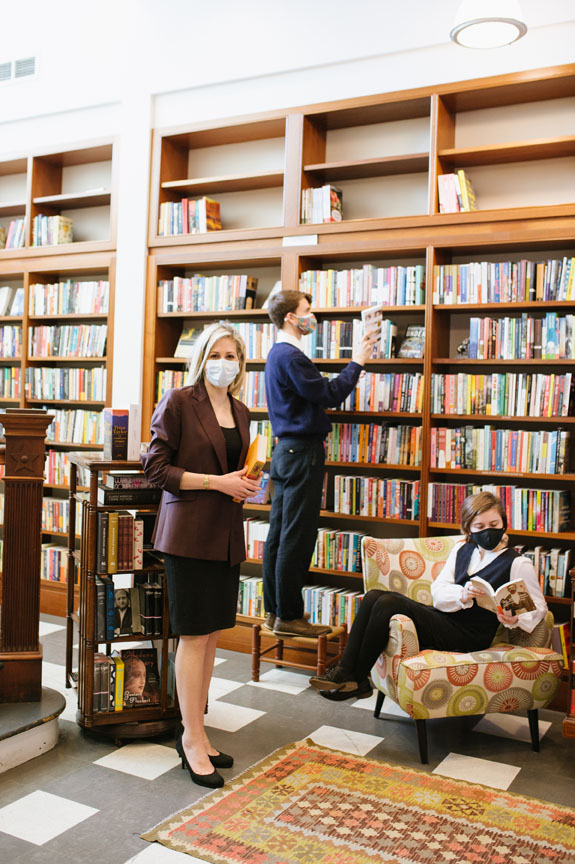 New Dominion Bookshop
404 East Main Street on the Downtown Mall, Charlottesville
ndbookshop.com
Shared by: Sarah Crossland, Marketing and Communications Director. You can reach New Dominion Bookshop at staff@ndbookshop.com or 434-295-2552.
What does your organization do?
Established in 1924, New Dominion Bookshop is the oldest independent bookseller in Virginia. The shop offers a curated selection of new books and gifts.
What's the most important thing you want people to know about your organization?
New Dominion Bookshop has about 20,000 new books in stock in the shop! We can order almost any book in print for you, if we don't happen to have it in stock already.
Tell us about something new and exciting your organization is doing.
The New Dominion Bookshop Rose Garden will be in bloom this May. You can view the Rose Garden, which is located behind the shop, from the alley off 4th St.
What services or products do you offer?
New Dominion is offering curbside pickup and free local delivery within 5 miles of the shop, in addition to being open for in-store browsing.
What makes your organization stand out?
We love making personal recommendations for books. Our shop also offers personalized book care packages, which you can send locally or have shipped.