Roundtable Leaders Look at In-Person Events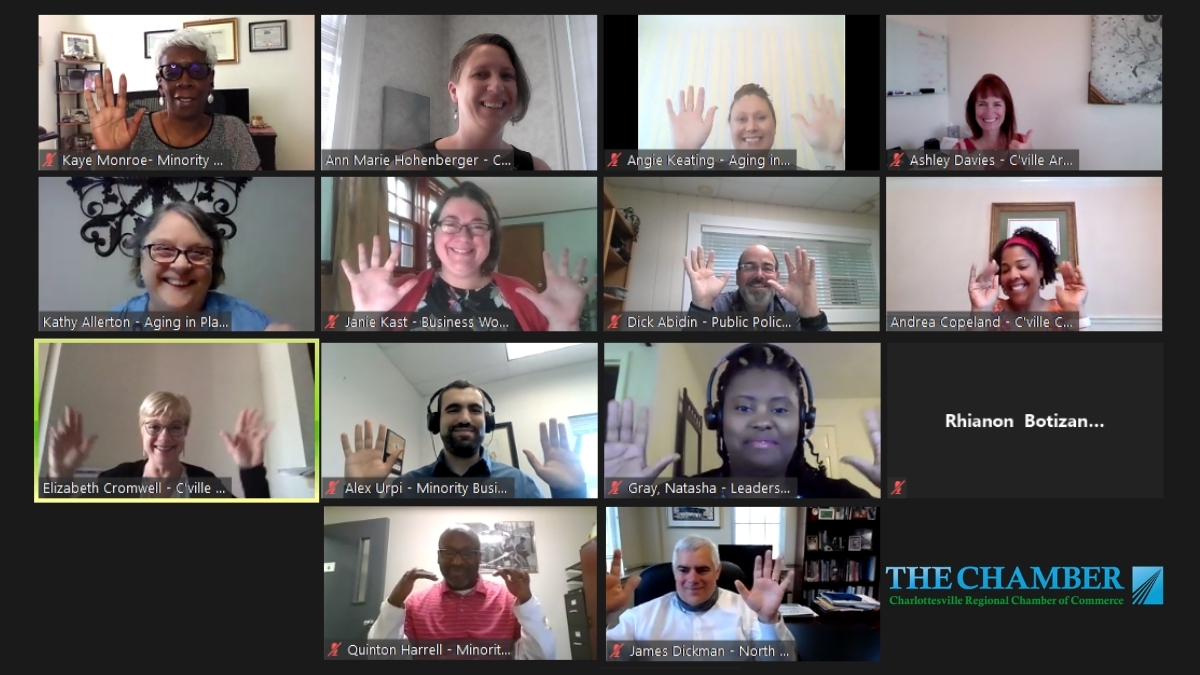 Chamber affinity group chairs and co-chairs met on Zoom April 28 for a quarterly check-in. We welcomed incoming Business Women's Round Table Chair Janie Kast and caught up on each group's recent activities.
The transition back to meeting in person was a hot topic of discussion. Everyone is excited about cautiously returning to seeing each other face to face, and several groups are planning outdoor socials during the summer. Folks are eager to connect!
For now, the Chamber is only hosting outdoor events. We'll continue to watch local COVID-19 safety indicators before making a decision to host meetings indoors.
Significantly, group leaders shared their hesitation to move into hybrid events that offer both an in-person and a Zoom option for attendance. The consensus was that it can be challenging to connect and participate when attending an in-person meeting virtually.
We agreed that virtual networking and meetings work well for some people. We hope to continue offering some virtual events after in-person meetings resume. We also discussed offering a livestream option.
What do you think? Drop us a line at connect@cvillechamber.com and let us know what kind of events and programs you're looking for.