Hospitality Industry Discussion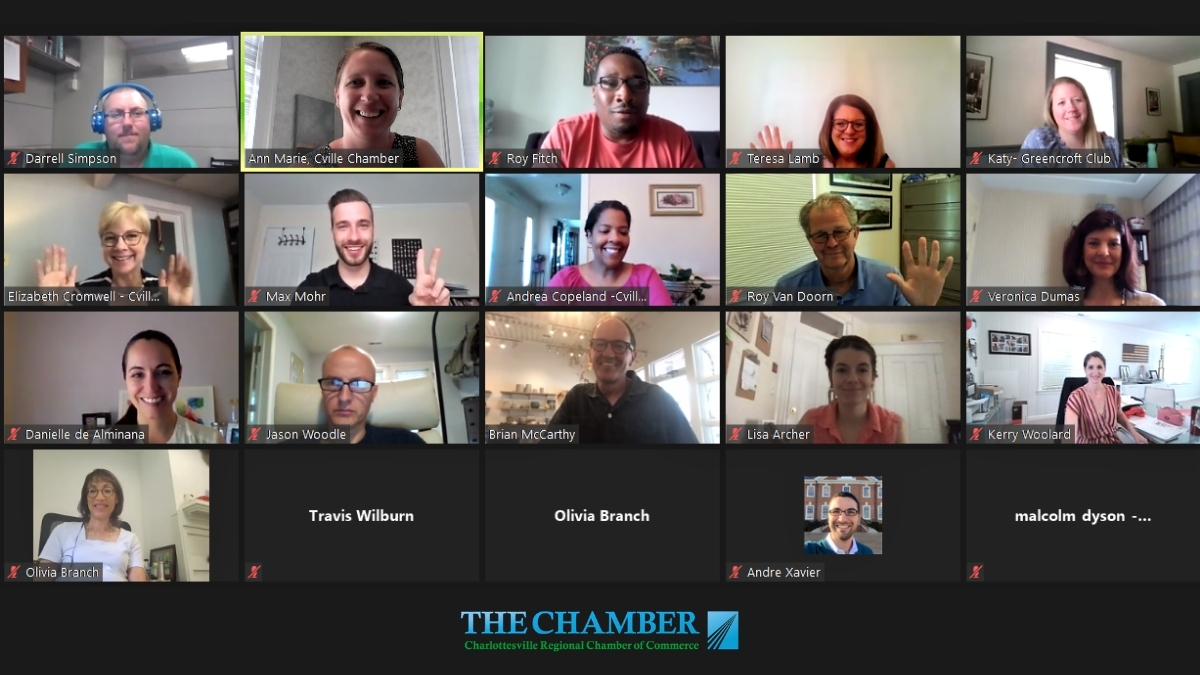 We invited members of the hospitality and wedding sectors for an open discussion on May 26 about ways the Chamber community can support these industries.
Many attendees shared that business is starting to return to normal, and they expect a busy year in 2021. The wedding industry in particular is serving postponed bookings from 2020 along with a good volume of new business.
The biggest topic of conversation was the need to fill job openings. Roy Van Doorn, Charlottesville chair of the Virginia Restaurant Lodging and Travel Association (VRLTA), shared that the local hospitality industry overall is estimated to be 800 to 1,000 employees short of full staffing.
Participants noted the high local cost of living and need for affordable workforce housing as ongoing barriers to recruitment, along with transportation and childcare issues. Job seeker motivation was also mentioned, as well as former employees moving to other industries following layoffs and furloughs.
While many of these obstacles are systemic issues with long-term solutions, attendees suggested a number of ways the Chamber might assist near-term with staff recruitment. Ideas included:
Maintaining a comprehensive list of current open positions
Providing cross-industry training for "front of the house" soft skills
Hosting an industry-specific job fair
Increasing training at the high school level
Facilitating referrals among employers, to help applicants find a position that fits their skills & experience
The Chamber plans to launch a hospitality industry roundtable in 2021, and this conversation provided initial direction for possible group activities. In addition to workforce development initiatives, participants suggested a series of small open house events for group members to get familiar with each other's businesses and build relationships.