Chamber Spotlight: All-Natural Mosquito & Tick Control Alternative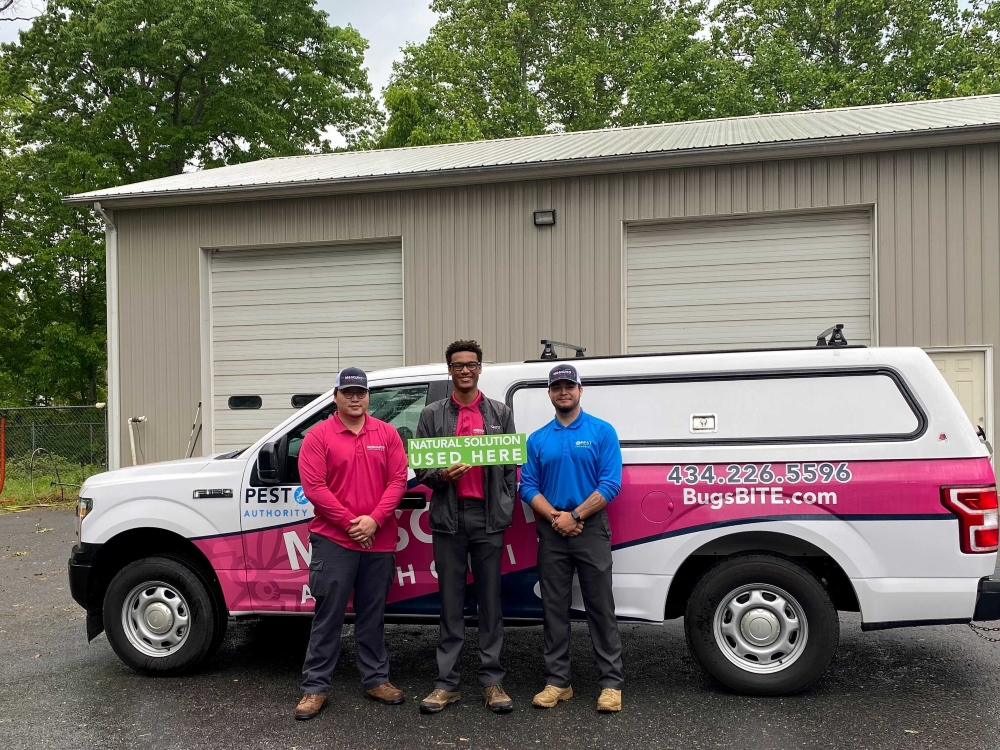 All-Natural Mosquito & Tick Control Alternative by Mosquito & Pest Authority
mosquito-authority.com/locations/charlottesville-va
Shared by: Faith Beverly, Customer Care Manager. You can reach Faith at (434) 226-5003 or customercareva@bugsbite.com.
What does your organization do?
We will keep you mosquito and tick free GUARANTEED! No contracts! Ask about our pest control services too!
Tell us about your new project!
Though our regular treatment is the most environmentally responsible available, we saw an increased demand for an all-natural product. Our botanical treatment is a lemongrass and cedarwood oil based product which also comes with our famous NO BITE guarantee!
Whichever treatment you choose, rest assured, we DO NOT spray gardens, blooms, ornamental trees and plants, bee hives, or any area a beneficial insect may frequent. Your family and pets are free to enjoy your yard shortly after application. And, if you think about it, our specialist are in contact with these treatments every day without concern of harm. That should ease any concerns about the safety of the treatments.
What inspired you to launch this project? What need does it fulfill?
We wanted to meet the needs of those seeking effective, all -natural, product alternatives.
What does success look like for this project?
We will help the public understand there's no need to be concerned about product toxicity, killing bees, or harming beneficial plants and insects. We love Bees!
What can Chamber members do to help this project succeed?
Spread the word! We will offer 1 free treatment to new clients and a $25 referral fee for current clients. Call Faith at (434) 226-5003 to get started.