Chamber Spotlight: Ronald McDonald House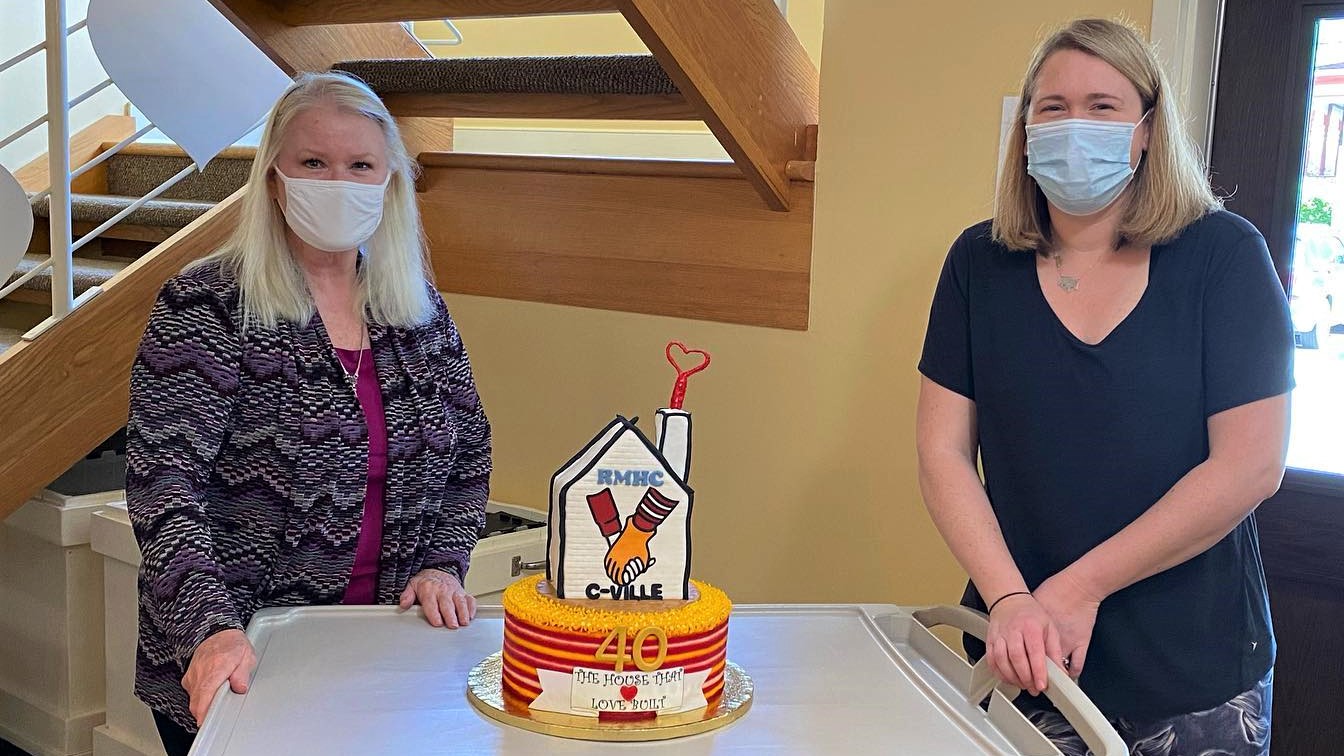 Ronald McDonald House
Charlottesville, VA
rmhcharlottesville.org
Shared by Debbie Kaplan, Director of Outreach. Debbie recently joined the RMHC team, so reach out and say hello! You can reach her at dkaplan@rmhcharlottesville.org or (434) 295-1885.
This month, Ronald McDonald House celebrates 40 years of serving the Charlottesville community. Contact Debbie to get involved with Corporate Team Building fun and Volunteer Opportunities.
What does your organization do?
We provide a home away from home for families that have a child being treated at UVA Children's Hospital. Keeping Families Close is not only good for the children being treated, it also helps parents focus on their children while we provide meals and a place to sleep very near the hospital.
What's the most important thing you want people to know about your organization?
We provide meals and private rooms at very little or no cost to families while their child is getting the best care available
Tell us about something new and exciting your organization is doing.
We are creating a painted rock garden to add some cheeriness to our entry and give our wonderful volunteers something that they can provide to the house that will be here for a very long time!