Chamber Spotlight: LearningRx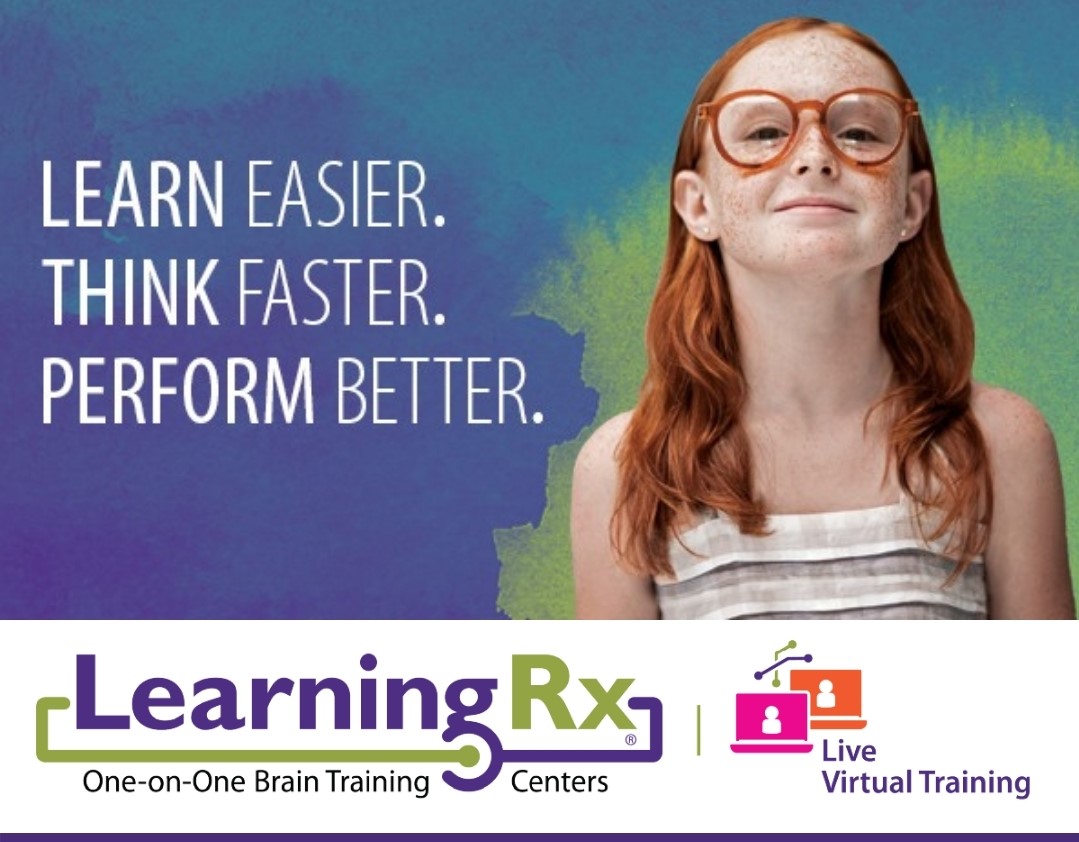 LearningRx Charlottesville
www.learningrx.com/charlottesville
Shared by Dargan Coggeshall, President of LearningRx Charlottesville. You can reach LearningRx at 434.220.7475.
What does your organization do?
We help people learn easier, think faster and perform better through clinically-proven one-on-one brain training, no matter if you're five or ninety-five.
What's the most important thing you want people to know about your organization?
We have over twelve peer-reviewed journal articles supporting the outcomes of our training programs. The body of scientific evidence is growing and shows one doesn't have to stay locked into his/her current level of cognitive function. The brain can improve and we know how to improve it, at any age or for any diagnosis. While we take pride in the cognitive skill gains reported in the literature, we take most pride in the transfer of those skills to confidence changes in and new choices available to our students.
Tell us about something new and exciting your organization is doing.
Due to the pandemic, we were forced to transition all of our tools and methodologies to the zoom modality. The results are comparable to in-center training and thus, we are able to train people all over the world, literally.
Tell us about one of your recent success stories.
The number of success stories over eleven years are too numerous to count (400+), but you can find many of them in our LearningRx Charlottesville Google Reviews, YouTube page and Facebook page. However, two weeks ago I was at a homeschool conference and ran into a mom of one of our students from ten years ago. When he came to us, he could not read at the age of eight (likely dyslexic). She hugged me when she saw me and said he'd just been admitted to Virginia Tech and is now a confident reader and learner. She credited our work with him ten years ago. That is why we do what we do. He has so many more choices in life now.
What services or products do you offer?
We provide one-on-one brain training, either in-center (sitting across a table from one another) or over zoom. Think of it as personal training for the brain.
What makes your organization stand out?
We measure everything, focus singularly on outcomes and are accountable to our student families for results. We also have the smartest people in the community working for us, because we measure it.
What accomplishments are you most proud of?
We are most proud of the accomplishments of our students, after they strengthen the cognitive weaknesses that have been holding them back. We live vicariously through their accomplishments. Just this week a 15 yr-old student told me she is now reading only the second book in her life for pleasure and that she can actually "see" what is happening in her mind. How can any of my accomplishments compare to that?
What else do you want us to know?
One doesn't have to settle with the brain you have now. You can change it. It just takes hard work and the right tools and the desire to do so.
What Chamber benefits do you appreciate as a member?
Job Postings, Aging in Place, Networking