Chamber Spotlight: ReImagineCVA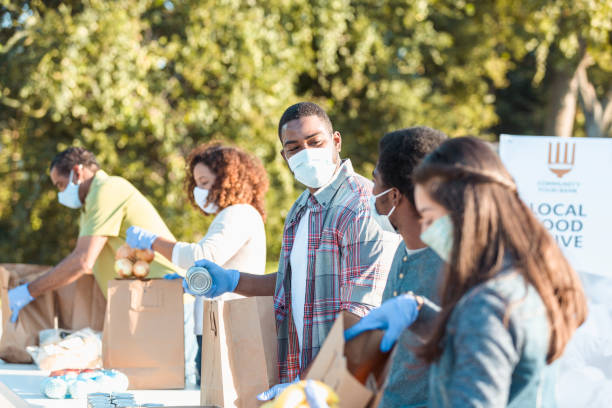 ReImagineCVA Online Platform Launched to Directly Connect Regional Employers and their Staffs with Area Nonprofits
Business partners encouraged to visit reimaginecva.org to learn more and get involved.
Our communities, our businesses, our families, ourselves – we have gone through a period that has tested us in unimaginable ways and yet here we stand looking forward to the future we hope to create. As stewards of that future, through the businesses we lead and the employees we nurture, we all share feelings of responsibility, hope and maybe some fear as we ask ourselves "Where do we go from here?". While many things are not yet clear, one absolute certainty has emerged – the people that comprise our businesses feel a direct and passionate connection to the communities they live in and they want to provide support and service. As business owners and managers, we all feel that same compelling need.
It can be challenging to navigate the pathways of the nonprofit sector to help your business and your employees find a fit for corporate level and individual passions – your regional nonprofit partners understand that and have developed a community resource that is designed to easily learn about and connect to the wealth of diverse nonprofits and community building organizations in the central Virginia region.
ReImagineCVA, an interactive, online platform that allows donors and volunteers to directly connect with and support community organizations in the central Virginia region, launched on Tuesday, March 30th, with a diverse and growing roster of over 200 nonprofits already participating in the initiative.
The Center for Nonprofit Excellence (CNE) and the United Way of Greater Charlottesville partnered with the Equity Center at UVA and Thriving Communities Group to build ReImagineCVA - a comprehensive search-and-discover guide to the active nonprofits and community organizations doing important work in Charlottesville and the counties of Albemarle, Buckingham, Fluvanna, Greene, Louisa, Madison, Nelson, and Orange.
At the ReImagineCVA website, users can quickly locate specific community organization profiles that highlight the organization's mission, impact, and giving opportunities as a direct way to connect the community to what organizations need right now – from products and supplies to donations to ways to volunteer through hands-on or skilled volunteering.
We are still recruiting community organizations to join the ReImagineCVA roster and warmly welcome participation from organizations in Charlottesville and the counties of Albemarle, Buckingham, Fluvanna, Greene, Louisa, Madison, Nelson, and Orange. Please spread the word via your community networks.
The involvement and support of the business community is critical to the success of ReImagineCVA, whether it's through engagement at the corporate level or providing opportunities for employees to learn about and interact individually with nonprofits and community action that is meaningful to them. We would be happy to work with any interested businesses to tailor an approach for working with ReimagineCVA that can help transform our shared community. Please contact us if you'd like to have that discussion.
Top Ways You Can Support ReImagine CVA Starting Today . . .
Invite ReImagine staff to conduct a town hall or a lunch and learn to walk your staff through a virtual tour of the site
Incorporate ReImagineCVA.org into your employee wellness and organizational development programs to promote the personal and professional benefits of volunteerism
Link to ReImagineCVA.org on your company external and internal websites to provide visibility and demonstrate your company's support of active community building
Challenge your employee leadership teams and working groups to develop their own ways to bring ReImagineCVA.org to life for your company
Demonstrate your active commitment to diversity, equity and inclusion by providing support and resources to one of the myriad of organizations working to advance social justice in our community that are registered on the site
And finally, please consider adopting ReImagineCVA.org as one of your philanthropic partners for the coming year!
Cristine Nardi, Executive Director, Center for Nonprofit Excellence
Immediate Past Chair, Charlottesville Regional Chamber of Commerce
cnardi@thecne.org
Ravi Respeto, President & CEO, United Way of Greater Charlottesville
Director, Charlottesville Regional Chamber of Commerce
rrespeto@unitedwaytja.org