Chamber Spotlight: Janie Kast, Allison Partners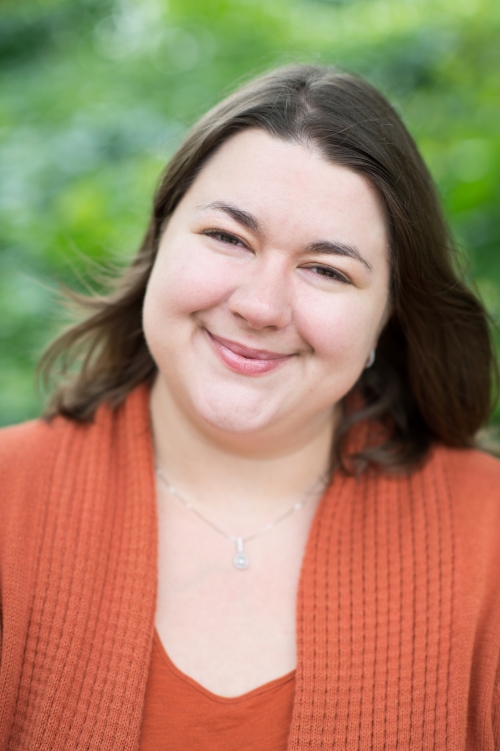 What does your organization do?
Allison Partners is a woman-owned small business providing organizational development consulting services to help clients navigate the messy, complicated, and wonderful people stuff that happens at work. From feedback and supervision to structure and systems, our team delivers coaching, training, facilitation, and advisory services to individuals, teams, and organizations who want to do their best work and achieve their goals.
What is unique about your organization and the work you do in our community?
If you walk into our office at Allison Partners, you'll notice that we have several different words and phrases on our walls. One of the phrases that has always spoken to me is, "We will have shoes." Unlike the cobbler whose children ran barefoot in the street, the Allison Partners team believes that your consultants should wear their shoes. We know what it's like to grapple with all the messy, complicated, wonderful people stuff that happens at work because we face the same challenges ourselves. For us, this means that we strive to operate in a manner consistent with the advice we give our clients, ensuring that our team members "practice what is preached" and have practical, first-hand understanding of the challenges inherent in sustaining a high-performance organization.
What was your first job?
I worked as a server at Casella's Pizza (formerly located in Barracks Road shopping center) and I absolutely loved it. The owners were amazing, and I learned so much about people and about customer service that has translated into all the other roles I've had since then.
How did you choose the field you're in?
After spending many years working in restaurants and catering events, I was ready to move on from the food and beverage world but wanted something where I would still be working with people. I thought my customer service and event planning would translate well into managing executive trainings, so I applied for a role at the help desk at the Darden School of Business in Executive Education. I found that I really enjoyed supporting programs and managing all the logistics and details that go along with it. Now, as the Managing Director of Allison Partners, I have the opportunity to support our clients and consultants in many ways and I really enjoy the fact that every day is a bit different from the last.
What career highlight or accomplishment are you most proud of?
I earned my SHRM-CP certification (Society for Human Resource Management-Certified Professional). Fitting in the additional hours of studying and preparation was challenging and I'm proud that I pushed through and earned my certification.
What's your favorite thing about the Charlottesville area?
I love being so close to the mountains and really enjoy hiking with my family, particularly around areas that have creeks and rivers, like Crabtree Falls and Ivy Creek.
What is one of your favorite local businesses, and why?
I really enjoy going to Chiles Peach Orchard with my family and picking whatever fruit is in season. This summer, I had a lot of fun trying new peach recipes with all the peaches we picked at Chiles. I also love their market and bakery. One of their cider donuts with fresh apple cider is hard to beat in the fall!
What is one of your favorite nonprofits to volunteer with or support, and why is it important to you?
I have two favorite nonprofits, the Discovery Museum and Light House Studio. My family have been members of the Discovery Museum for many years. My boys both love going to the museum and I have been so impressed with their virtual programming over the past year when they were closed for COVID. My younger son, Willie, attended numerous virtual workshops and virtual camp and several of his creations are now proudly on display in our house.
I love supporting Light House Studio because I think the work they are doing to share filmmaking skills with children and young adults is incredible. My older son, Charlie, has attended several of their workshops and camps and I've seen firsthand how filmmaking has increased his confidence and encouraged his creativity.
What is your favorite quote or piece of advice?
"I've learned that people will forget what you said, people will forget what you did, but people will never forget how you made them feel." Maya Angelou
What do you like about being a Chamber member?
I enjoy meeting new people and love the variety of industries and organizations that are represented within the Chamber. I've had the opportunity to meet people I would ordinarily never cross paths with.