Chamber Spotlight: The BridgeLine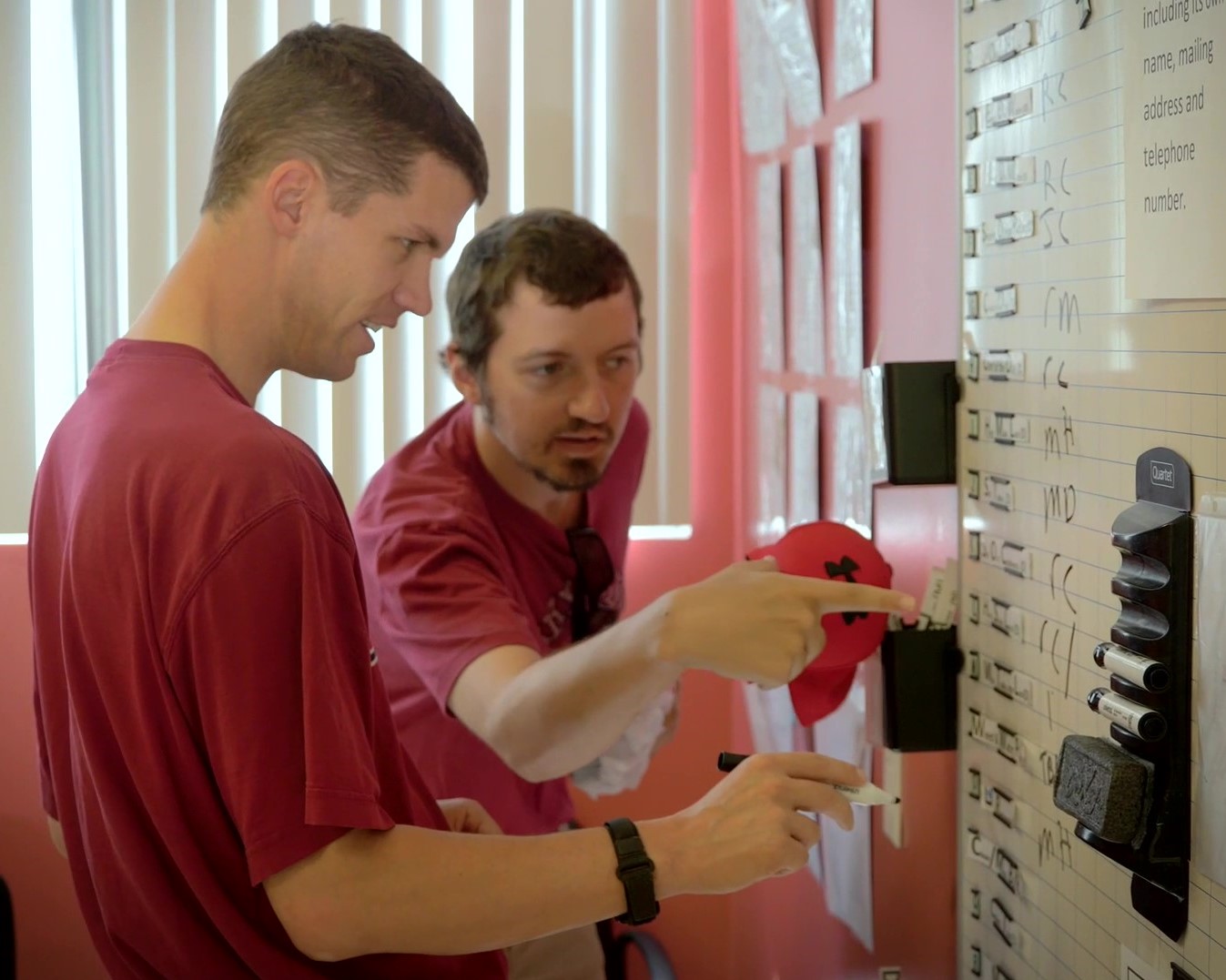 The BridgeLine
www.thebridgeline.org
Charlottesville, VA
Shared by Daniela Pretzer, Executive Director. You can reach The BridgeLine by calling (434) 220-4596 or by visiting www.thebridgeline.org/contact-us.
What does your organization do?
The BridgeLine enriches the lives of adults with brain injuries by fostering independence through individualized day and residential services.
What's the most important thing you want people to know about your organization?
We serve adults with brain injuries and their families. It takes but an instant for a person's whole world to be turned inside out by brain injury. Whether it's a car or sporting accident, stroke, tumor, or infection we likely all know someone who experienced a brain injury. After the hospital stay and rehab, long-term care would cease to exist if it wasn't for the BridgeLine. It takes time for an individual to regain skills and become independent again and we at The BridgeLine support individuals for as long as needed.
Tell us about something new and exciting your organization is doing.
We're hiring for several positions including Case Manager, and Residential Care Giving Professionals. Check out the job descriptions here and forward them to people you know! www.thebridgeline.org/employment
Tell us about one of your recent success stories.
One of our program participants was able to move into his own apartment and start a new job while continuing to join two of our programs.
What services or products do you offer?
1. Residential Program: The residential program is a long-term community for adults with brain injuries. The staff believes that survivors' lives don't have to be static. The primary purpose and activities are the fostering of a family-like setting for daily life wherein adults with brain injuries can live to the greatest degree possible as independent members of the general community. Because of the family-style arrangement, the needs for support that are unique to each resident can be addressed.
2. Independent Supported Living Program: Individuals live in their own apartments or homes and participate in the daily activities at our residential homes such as meals, music and art therapy, and special outings. This is great for members who are ready for their own space but still wish to remain a part of the loving community that is our residential program.
3. Pre-Vocational Day Program: Our Day Program utilizes the "clubhouse" model. This program provides the opportunity to its members to learn valuable work and social skills to achieve vocational and/or independent living goals. In the workday, there are opportunities for members to gain self-confidence and purpose, and to develop a social network of peers. The clubhouse is located at the BridgeLine offices at IX park.
4. Case Management: Our Case Managers provide guidance, education, and empowerment. They link adults with brain injuries with community resources, set up services, and act as a liaison with other providers. Case Management services are provided for free.
What makes your organization stand out?
Our culture of compassion and our commitment to the people we serve. Because we work with people and their families with no time limit we see remarkable improvements in people's lives. We are the only local organization serving adults with brain injuries holistically.
What accomplishments are you most proud of?
When people with brain injuries are being told they will never walk again, never drive again, or work again, and we can support them reaching these exact goals. That is priceless.
What Chamber benefits do you appreciate as a member?
Chamber newsletter, all Round Tables, and Let's Connect.
Would you recommend Chamber membership to others? What would you tell them?
Yes, we receive good value for our membership. It's an excellent way to promote yourself in the community and make valuable connections to help forward your mission.