Community Investment Collaborative Receives 2021 Vanguard Award
The Charlottesville Regional Chamber of Commerce Minority Business Alliance has selected Community Investment Collaborative (CIC) as the recipient of the 2021 John F. Bell Sr. Vanguard Award.
MBA leaders presented the award to CIC staff on Monday, September 13, as part of Minority Business Month, a monthlong celebration of local minority businesses.
"At a time when resources for entrepreneurs were scarce, I saw firsthand how CIC staff began to handle the enormous amount of recovery loans, COVID grants, business equity loans and other resources to literally hundreds of small and minority business owners," said Alex Urpí, Minority Business Alliance treasurer and CEO of Emergent Financial Services.
"The staff worked incredibly hard and incredibly long to make sure they did not turn down these opportunities that municipalities and counties were pleading for to make sure COVID relief funds made it to BIPOC-owned businesses," Urpí said.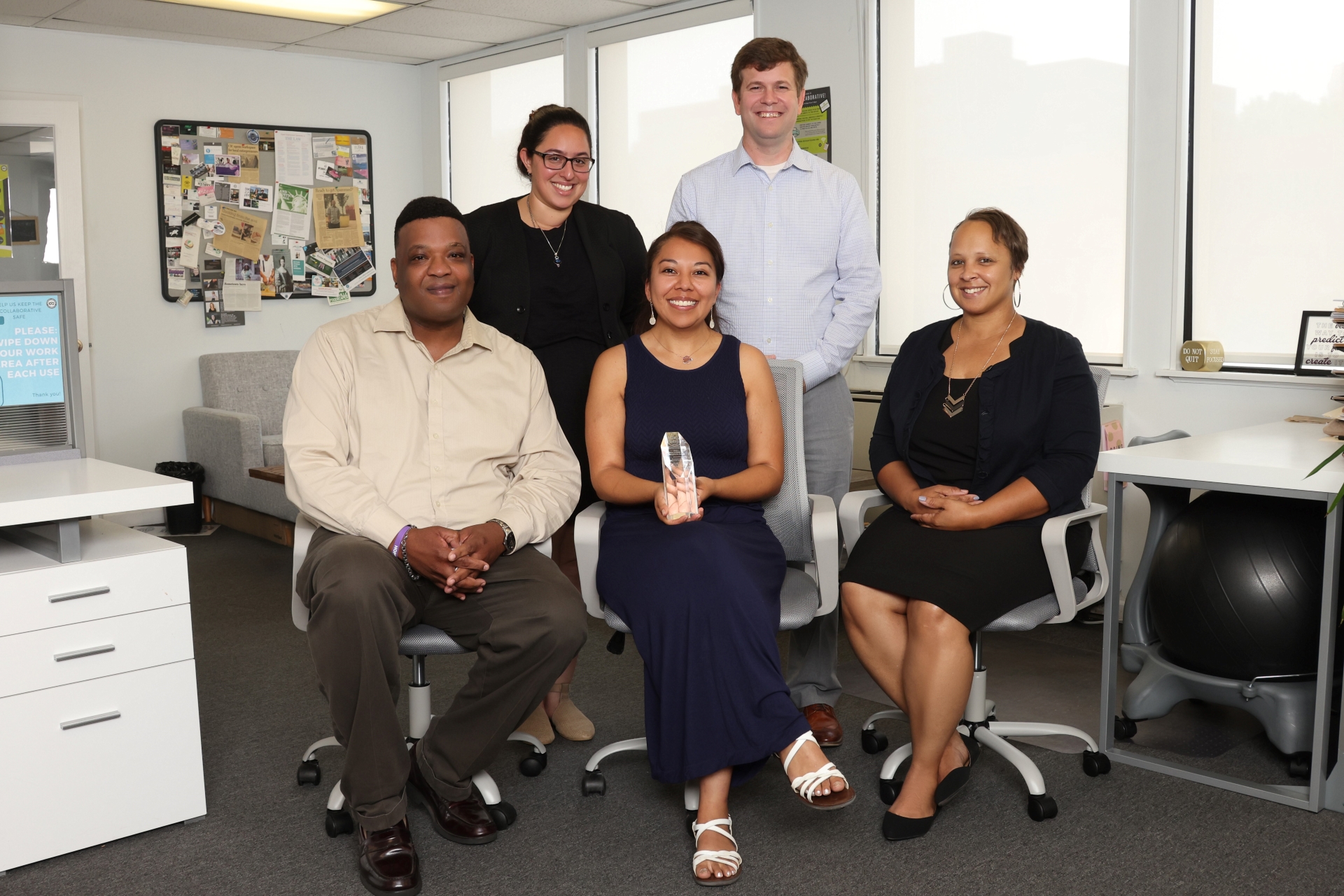 Pictured (L to R): CIC staff members Shannon Beach, Anna Isserow, Carolina Medina, Stephen Davis, Juana Dent
Accepting the award on behalf of Community Investment Collaborative, Carolina Medina said, "It's an honor to receive this award and to be recognized for all the work all of us did here at CIC, especially last year, to support the many businesses in the community."
Community Investment Collaborative is about empowering small business for big change. They work to strengthen our community and contribute to economic development by fueling success of under-resourced entrepreneurs through education, mentoring, financing and networking.
The MBA Vanguard Award is named in honor of John F. Bell Sr., a strong, determined and respected business leader and citizen who established successful businesses during a time when the larger society wasn't welcoming to or supportive of the Black business community.
Past award recipients include William Jones III, Hollie Lee, Eugene and Lorraine Williams, Forward Adelante Business Alliance, and Kaye Monroe. Award criteria include someone who: displays high business and personal integrity, makes significant contributions in the area of business diversity, is civically engaged, and develops other Black and Brown entrepreneurs and business leaders.
The Minority Business Alliance normally presents the Vanguard Award at their annual business diversity luncheon in September. Due to the pandemic, the luncheon was cancelled in 2020 and 2021. We are excited, however, to still be able to recognize one of our members for their contributions in and for the minority business community.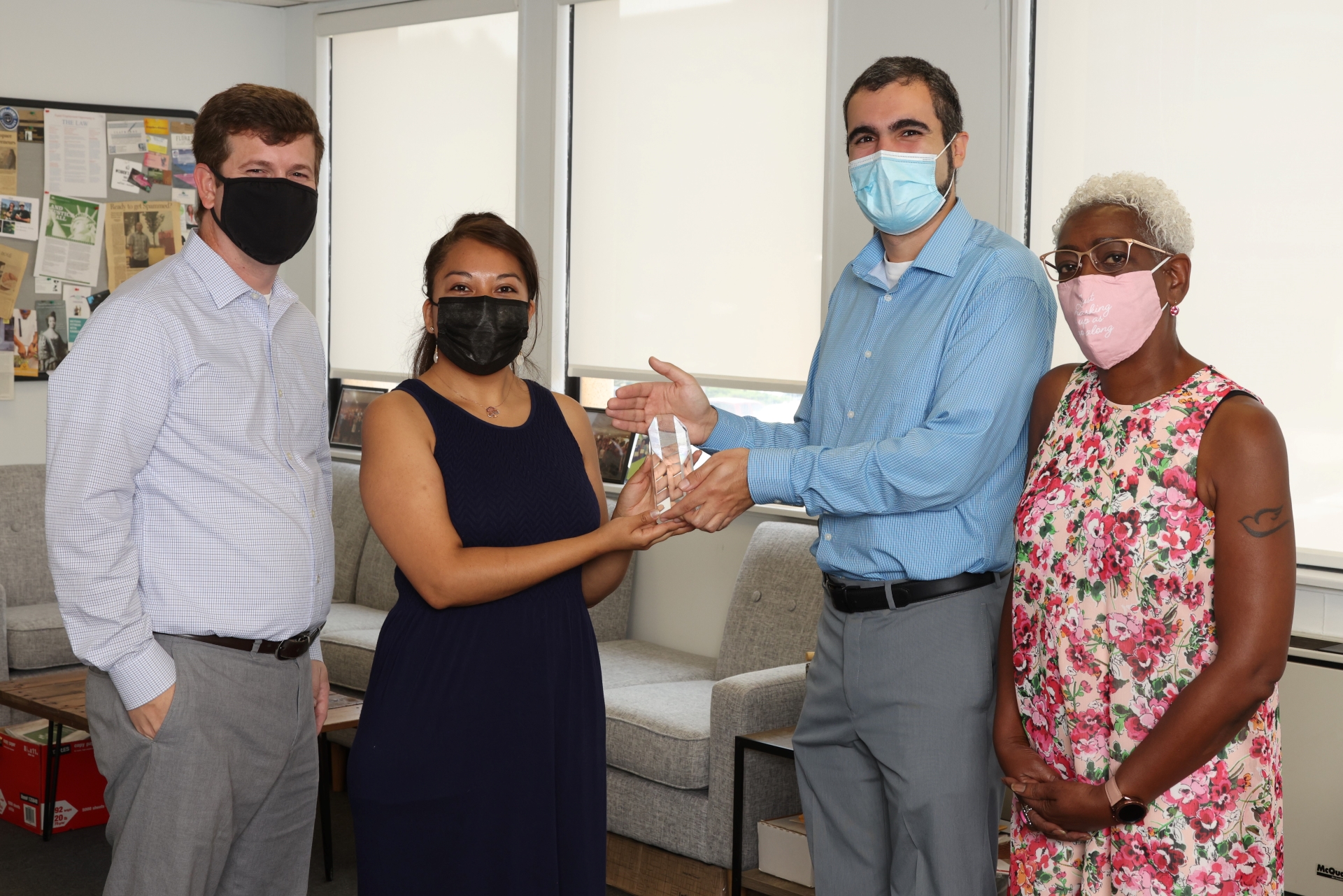 Pictured (L to R): Stephen Davis and Carolina Medina with MBA leaders Alex Urpí and Kaye Monroe