MBA Awards Endurance Fund Grants to Three Minority-Led Nonprofits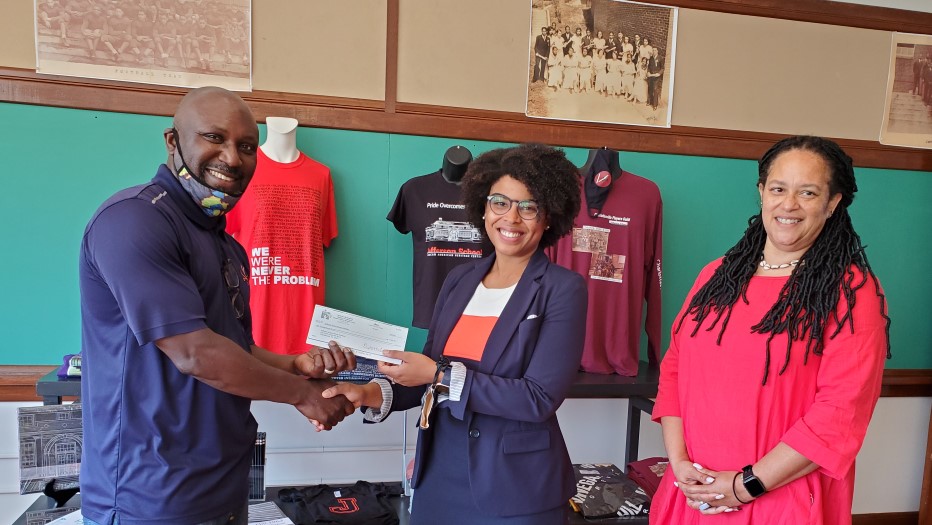 Pictured (left to right): MBA Chairman Quinton Harrell presents a $1000 Endurance Fund check to Jefferson School African American Heritage Center staff members Sherry Bryant, Chief Curator of Education and Digital Humanities, and Leslie M. Scott-Jones, Associate Curator of Education and Public Programs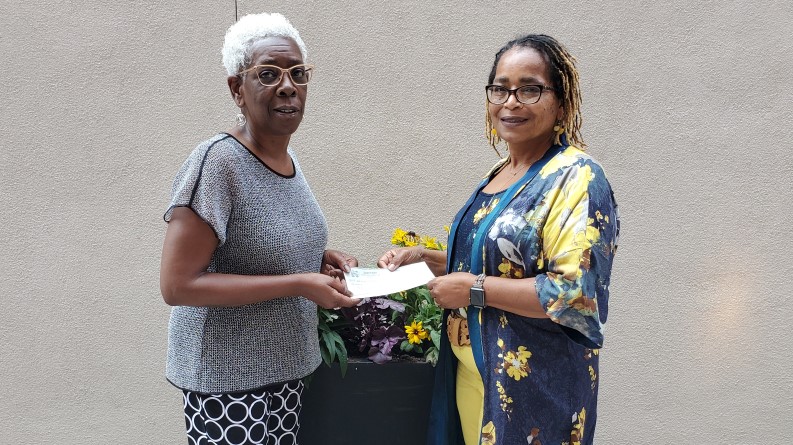 Pictured: MBA Vice Chairwoman Kaye Monroe (left) presents a $1000 Endurance Fund check to Black Women of Central Virginia Chairwoman Ella Jordan.
Throughout the pandemic, these recipients sought innovative means to continue offering essential services and programs for their clients and members. Last week, each nonprofit received a check from a member of the MBA executive committee.
"We count it an honor to be able to recognize and support these organizations that have demonstrated endurance and resilience throughout this pandemic," said Kaye Monroe, MBA vice chairwoman and CEO of KDM Coaching & Associates LLC.
"It is through the Minority Business Alliance's support and promotion of minority businesses and organizations, such as BWCVA, that we can exist and provide opportunities for black women and black girls in our community," shared Ella Jordan, chairwoman of Black Women of Central Virginia. "We will utilize these funds to continue to enhance our programming in health and wellness, mentorship, financial literacy, leadership development and economic empowerment."
Jefferson School African American Heritage Center Chairwoman Leah Puryear said, "I would like to thank the Minority Business Alliance for being selected as the 2021 Minority Business Alliance Endurance Fund gift. These funds will be used for our programming efforts to bring African American and the African Diaspora culture to our community. Our continued partnership and collaborations with MBA demonstrate our commitment and combined efforts to continue the work for our Charlottesville Community."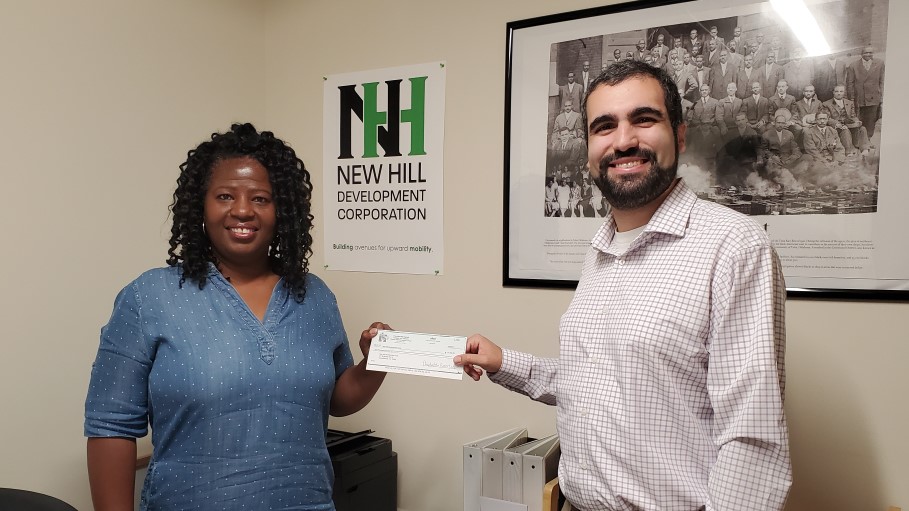 Pictured: New Hill Development Corporation Founder & CEO Yolunda Harrell (left) receives a $1000 Endurance Fund check from MBA Treasurer Alex Urpí.
As an investment into our minority business community, the MBA Endurance Fund will help its members endure the challenges of today while implementing solutions that will strengthen businesses and organizations for years to come.