Chamber Spotlight: Leigh Anne Kuhn, Albemarle Cannabis Co.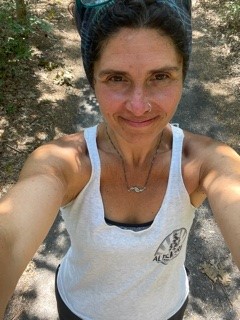 What does your organization do?
We are a woman owned, family operated CBD and Hemp Cannabis business. We provide locally grown and locally sourced hemp derived products for wellness and self care.
What is unique about your organization and the work you do in our community?
We are one of the frontrunners of the ever-unfolding legal cannabis industry, and we are rooted being a trusted resource for all.
What was your first job?
I worked in a locally/family owned ice cream shop
How did you choose the field you're in?
That's an interesting story. In short, it chose me.
What career highlight or accomplishment are you most proud of?
Being an educator for 20 years.
What's your favorite thing about the Charlottesville area?
The heart of our local support of businesses, and of others.
What do you believe is most important for the future of our region?
Supporting and empowering diverse, locally owned small businesses
What is one of your favorite local businesses, and why?
Continental Divide- It is woman owned, locally staffed, and dedicated to local roots
What is one of your favorite nonprofits to volunteer with or support, and why is it important to you?
Food Justice Network/ Urban Agricultural Collective- They are dedicated to bringing nutrient rich foods & meals to all
How do you like to spend your days off?
Hiking in Shenandoah National Park
What book, TV show or podcast would you recommend, and why?
TV Show - The Marvelous Mrs. Maisel- It depicts a woman who, against hugely stacked odds, finds that her path is brought to her, and how she embraces it, fights for it, and finds humor along the way.
Podcast - Overheard at National Geographic - It brings an amazing lens to the natural world that I find astounding and that I feel we all should reconnect to.
If you had a theme song, what would it be?
Avett Brothers - "Morning Song", or Yonder Mountain String Band - "Keep on Goin"
What is your favorite quote or piece of advice?
"Everything is running right on schedule- "The Universe and "Faith, Family, Friends, and Love...these are the pieces to a complete life"
What else would you like to tell us about yourself and your work?
This work embodies a lifelong series of endeavors as a person, as a couple, as a family, and as people who care deeply about bringing true health and wellness to all in the way nature intended.
What do you like about being a Chamber member?
We love being a part of a progressively minded organization that promotes the diverse fruitful expansion of our locality!