Dr. Taylor Levick on NBC29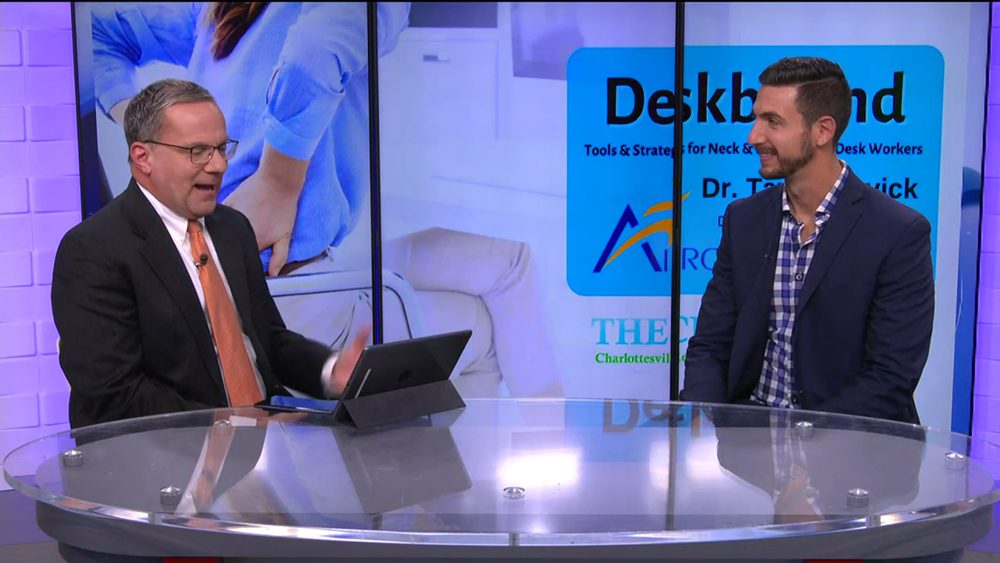 NBC29 Community Conversations
November 24, 2021
Airrosti Certified Provider Dr. Taylor Levick of Airrosti Charlottesville joined Steve Rappaport on air for a conversation about neck and back pain caused by desk work.
Click here to watch the interview.
Click here to sign up for Dr. Levick's Member Monday talk at the Chamber December 6. Attendees will understand some of the common causes of neck and back pain in desk workers and learn strategies to prevent or cope with these common ailments.