Chamber Spotlight: Dairy Market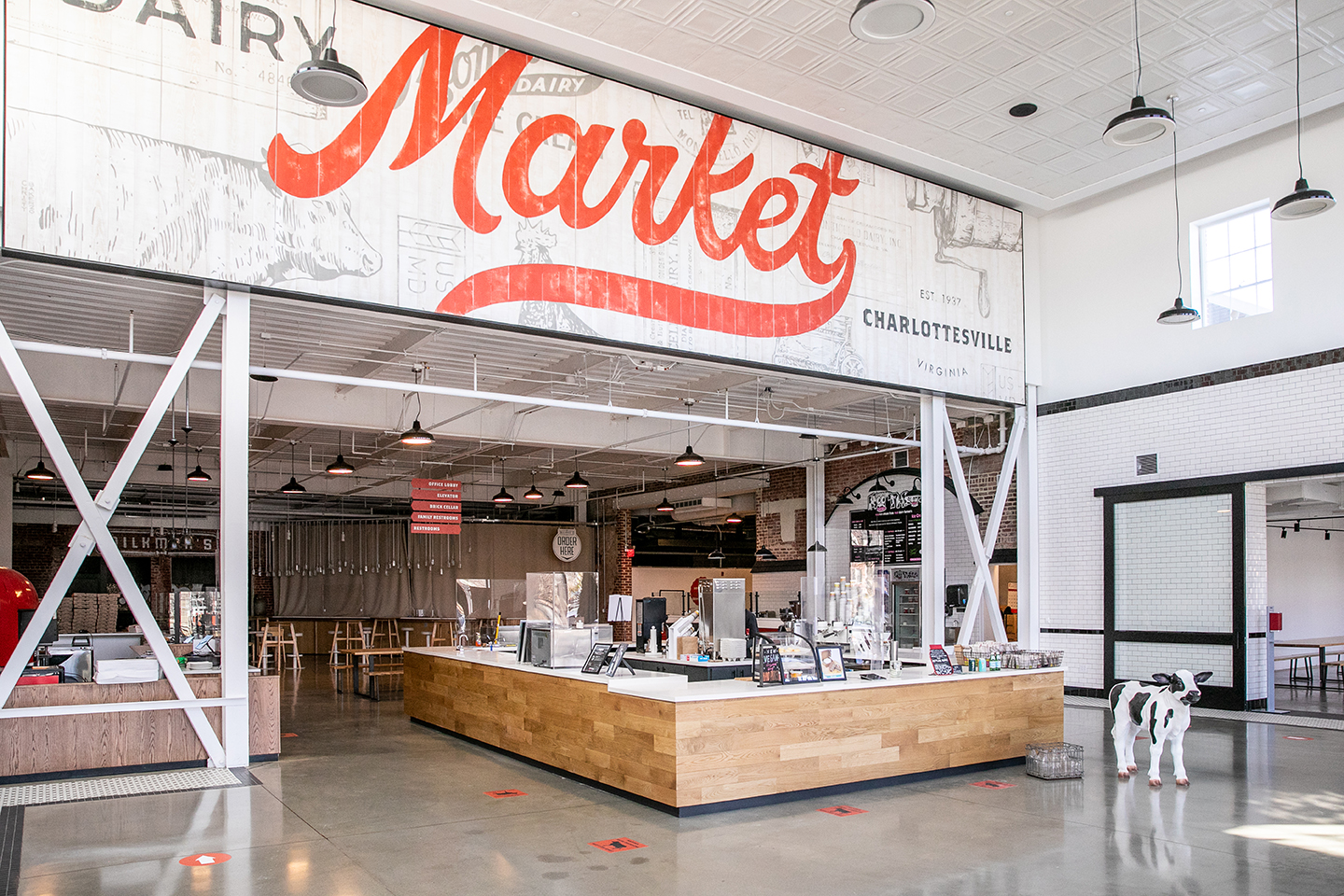 Dairy Market
dairymarketcville.com
Charlottesville, VA
Shared by Don Davis, Market General Manager
What does your organization do?
The Dairy Market champions small and local entrepreneurs by partnering with diverse merchants in an authentic space. We are passionate about creating an inclusive and engaging place for all to enjoy.
Tell us about something new and exciting your organization is doing.
Working with local nonprofits, we have created a program called Market Mondays. Our dine-out-donations program supports local community groups and drives awareness and funds to their cause. Every month we partner with a different community group and each Monday, during that month, guests to the Dairy Market can add $1 (or more) to their order to be contributed to the month's designated community group.
What services or products do you offer?
Under one roof, the Dairy Market brings together a variety of culinary flavors and craft beverages with 12 unique food stalls, a full-service restaurant and bar and a craft brewery with a focus on locally grown and sourced products. Guests to the Dairy Market will also enjoy shopping, which includes men and women's clothing, home décor and specialty gifts, along with a selection of beer, wine, and sundries.
What accomplishments are you most proud of?
The Dairy Market was recently named 2021 Attraction of the Year by The Virginia Restaurant Lodging and Travel Association (VRLTA). The Ordinary Awards are given each year in recognition of Virginia's restaurants, hotels, lodging establishments, Destination Marketing Organizations (DMOs), attractions and more.
What else do you want us to know?
On the lower level of Dairy Market, you'll find Charlottesville's newest event space, The Brick Cellar. Our unique and contemporary venue features an open-concept floor plan, natural light, and beautiful finishes and is perfect for board retreats, cocktail receptions, and formal dinners.
What Chamber benefits do you appreciate as a member?
We appreciate the many opportunities to network and engage with members of our community.