Find Homes Realty Ribbon Cutting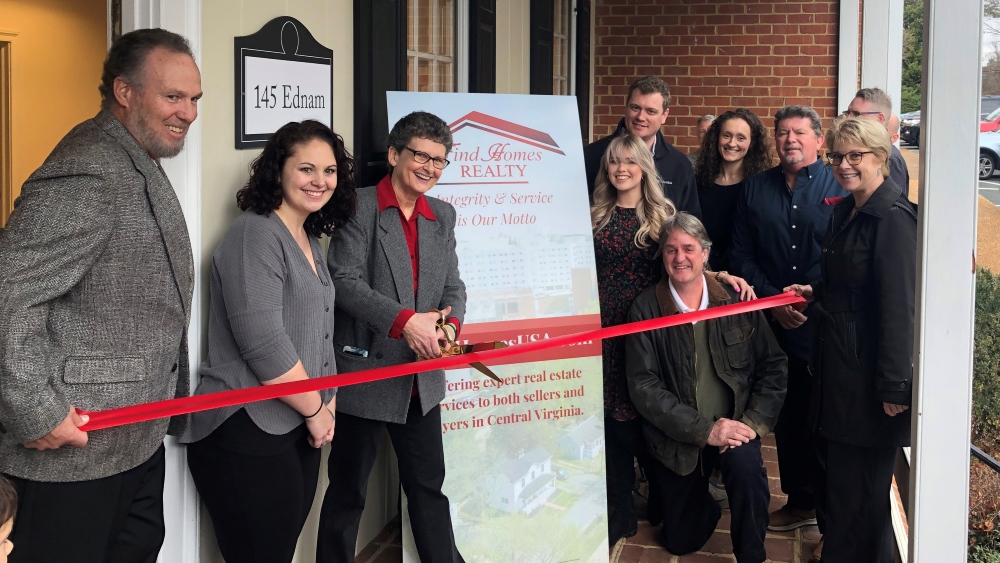 We joined staff, clients and friends of Find Homes Realty to celebrate a ribbon cutting at their Charlottesville office, 145 Ednam Drive # 311 in the Boar's Head Professional Center.
Cynthia Hash and her team are excited to continue to provide top notch real estate services to both sellers and buyers in Central VA. Their services include: extensive market research, home searches, information gathering, negotiating, transaction coordination, documentation management, problem solving, and more.
Find Home Realty's Core Values
Loyalty
Create an environment of respect that honors one another by doing unto others as you would have done unto you.
Integrity
Earn trust by consistently doing the right thing even when no one is looking. In other words, moral motives create ethical actions which speak louder than words.
Service
Honestly put the needs of others before your own. With creativity, think outside the box but within the letter of the law.
Thoroughness
Dedicate yourself to mastering your field in order to create an atmosphere of excellence. This is to earn mutual commitment and loyalty between yourself, your client and your company.