Chamber Spotlight: Fashion Square Mall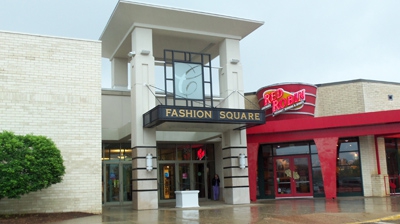 Fashion Square Mall
1600 Rio Rd. E, Charlottesville, VA
www.charlottesvillefashion.com
Shared by Athena Emmans, Specialty Leasing and Marketing Manager. You can reach Athena at athena.emmans@am.jll.com.
What does your organization do?
We provide businesses with the opportunity to grow and strive in a community-based property.
What's the most important thing you want people to know about your organization?
I want people to know that Fashion Square Mall is here to help see Charlottesville grow and prosper.
Tell us about something new and exciting your organization is doing.
We are super excited to announce that we are allowing small businesses the opportunity to grow their business right here in Charlottesville by giving them the community support our indoor shopping center has to offer.
Tell us about one of your recent success stories.
We have recently opened up 3 new stores and will be opening up many more in upcoming months.
What services or products do you offer?
We offer an indoor shopping experience with a community atmosphere for our tenants to get help with marketing, branding and foot traffic for their business. We provide small and large businesses with affordable commercial properties. We have a free indoor play area for kids and shopping and food for all.
What makes your organization stand out?
We are Charlottesville's only indoor shopping center.
What accomplishments are you most proud of?
We are super proud of all our new tenants that are joining us and opening.
What do you like about being a Chamber member?
The support of a community of businesses.
What else do you want us to know?
I would love for the community to know that we are open and looking forward to seeing everyone.