Chamber Spotlight: Public Lands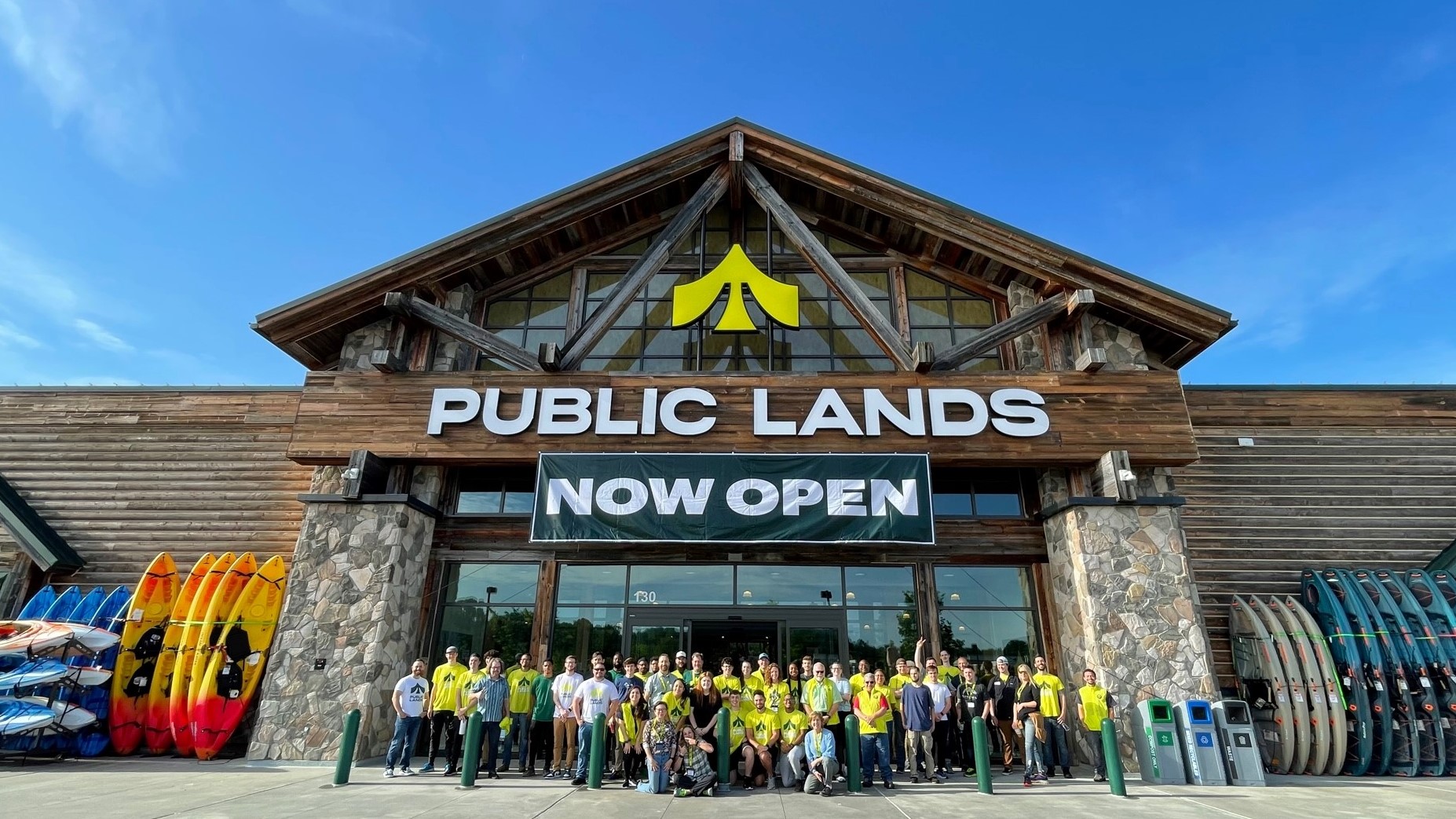 Chamber staff visited Public Lands for a tour of the new outdoor store at Fifth Street Station in Charlottesville. Exploring the store with General Manager Meg Hester and ASM-Experience Barrie Holt, we learned about the store's experiential concept and the mission behind Public Lands.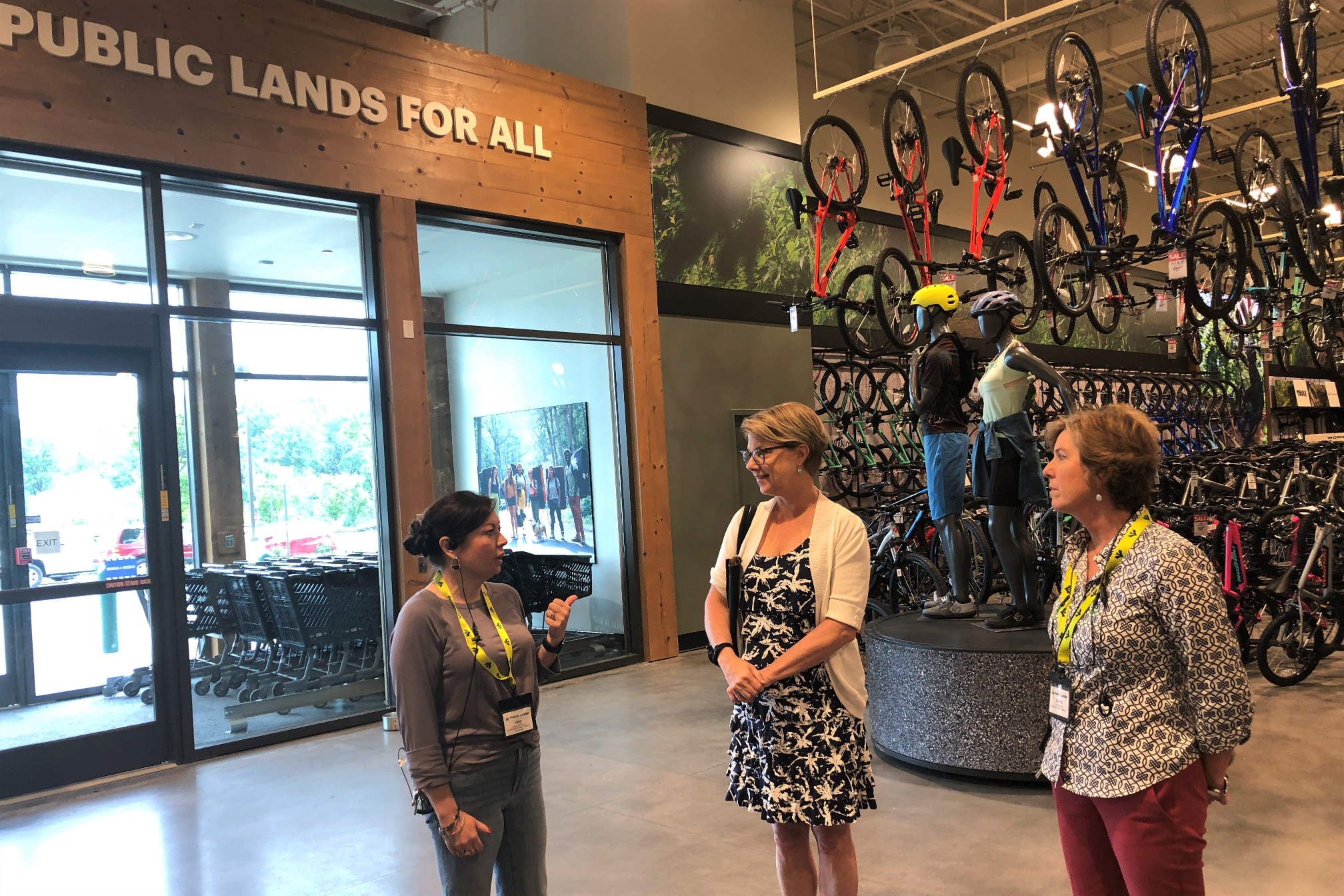 The passionate outdoor enthusiasts at Public Lands aim to:
Get people outside
Get them properly outfitted to enjoy the outdoors safely
Preserve and protect public lands
Make the outdoors accessible for all
The purpose of Public Lands is "to celebrate and protect public lands for all," and Barrie's full time job is bringing that statement to life through grassroots partnerships and hyperlocal relationships.
She's connecting with local nonprofits like Wild Virginia, Rivanna Conservation Alliance, Piedmont Mobility Alliance, Wildrock, and Rivanna Trails Foundation. Public Lands gives back 1% of all sales to nonprofit partners, and the Charlottesville store committed over $30,000 in grants even before opening day.
Staff and visitors can connect with outdoor volunteer opportunities through the store's website and in-store signage.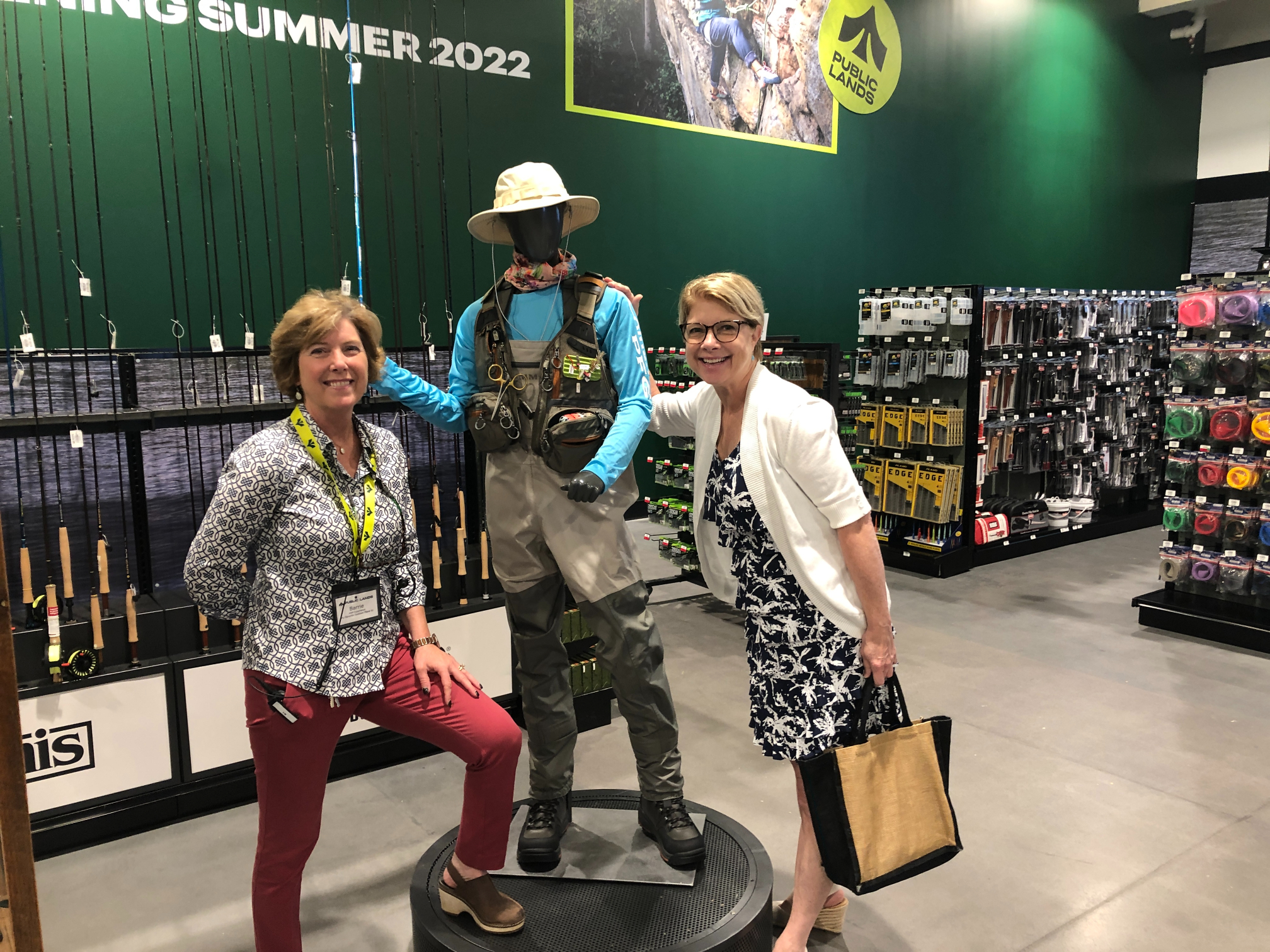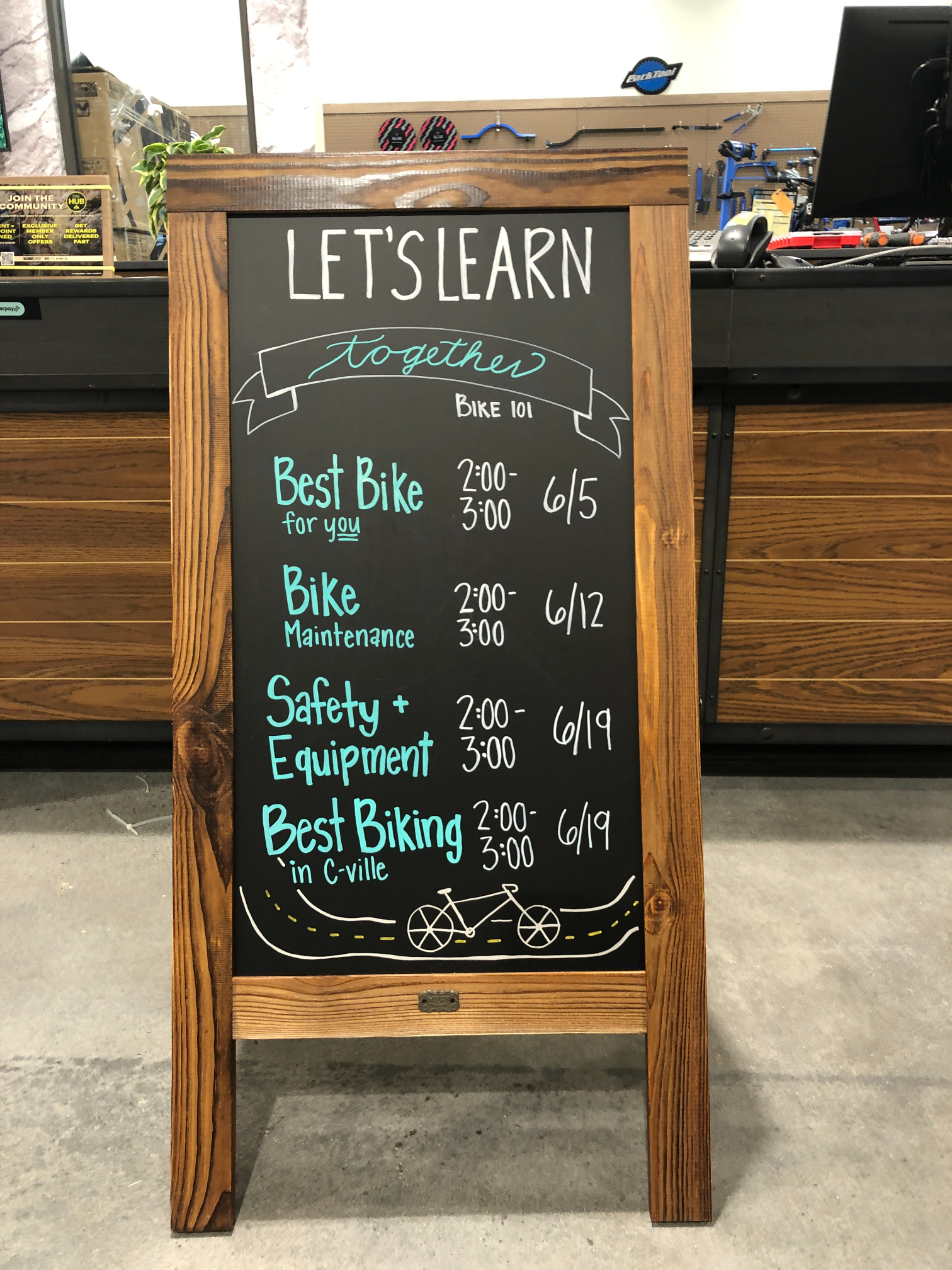 With the equivalent of 8 specialty stores in one – and highly trained experts staffing each area – the 50,000 square foot retail store has everything an outdoors aficionado could want for hiking, camping, fishing, paddling, climbing, snow sports and more.
The store also entices the general public toward outdoor activities, with lots of entry points for newbies. For starters, there's plenty of fashionable outdoor apparel to dispel the myth that proper outdoor gear is drab.
"We want you to look good outdoors!" Meg said. You can wear something fun, be comfortable and safe for outdoor activities, and grab a beer afterward without feeling out of place.
And starting off with the right gear can make all the difference. Someone who goes for a hike in flimsy shoes might come away with the idea that hiking isn't fun.
Public Lands offers a variety of in-store experiences that help people get ready to enjoy the outdoors. You can get a professional backpack fitting, ask for fishing advice, and even set up a tent to see how big it is before you buy.
The store hosts frequent classes and demonstrations, like a backcountry cooking demo or an introduction to bike maintenance. Speaking of maintenance – you can also get an in-store gear tune-up or repair.
A climbing wall inside the store is set to open mid-June. When climbers reach the top, they'll be rewarded by views of the Blue Ridge mountains through carefully placed windows.
And if you want to try something new outdoors, but you're not ready to buy all the equipment, you can rent everything from a bike or kayak to a complete set of camping gear for 4.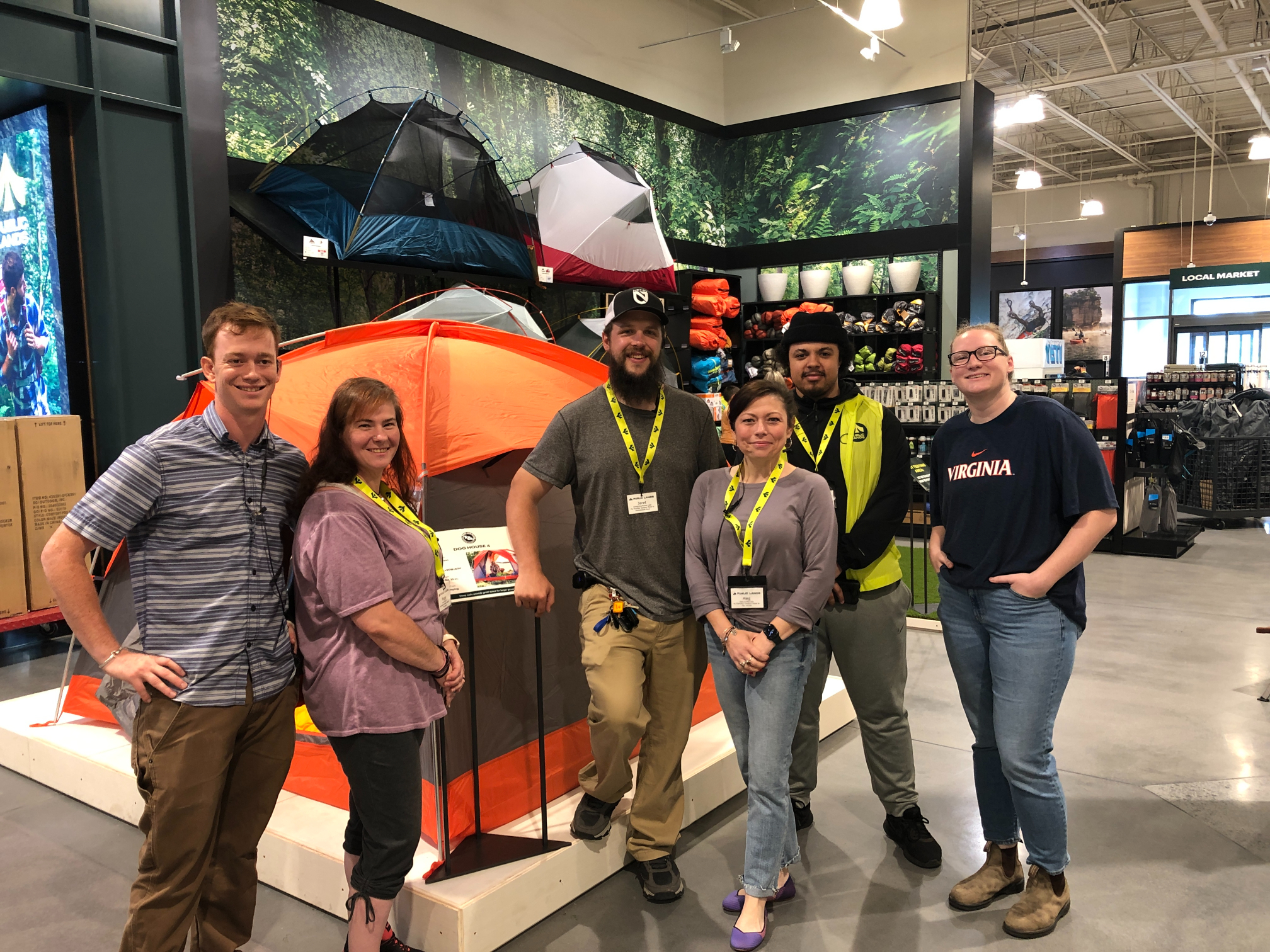 We asked the staff what they think is most important (and/or coolest) about the store. Jaret said the hands-on experiences make a world of difference. It can be hard to visualize what gear will be like when all you can do is read about the features.
Monica said she recently helped a man who drove more than an hour to visit Public Lands because he bought a tent online and didn't know how to set it up. She was able to show him right there in the store.
Coleman said the store makes gear, services and learning opportunities more accessible for people who might not visit a specialty store. He's been able to share etiquette and techniques with people who got into outdoor recreation during COVID but don't yet know how to minimize their environmental impact.
Public Lands refers to their employees as "guides" for a reason. They're enthusiastic, experienced in the outdoors, and deeply knowledgeable in their subject areas.
Product vendors frequently visit and give trainings to the employees – explaining equipment features and the "why" behind their designs, as well as their company's mission. Vendor companies are carefully curated for alignment with the mission of Public Lands in addition to having excellent products.
Ready for a visit?
Public Lands Charlottesville is located in the Fifth Street Station shopping center at 120 Wegmans Way, Charlottesville, VA 22902.