Chamber Spotlight: Summer Fun at Massanutten Resort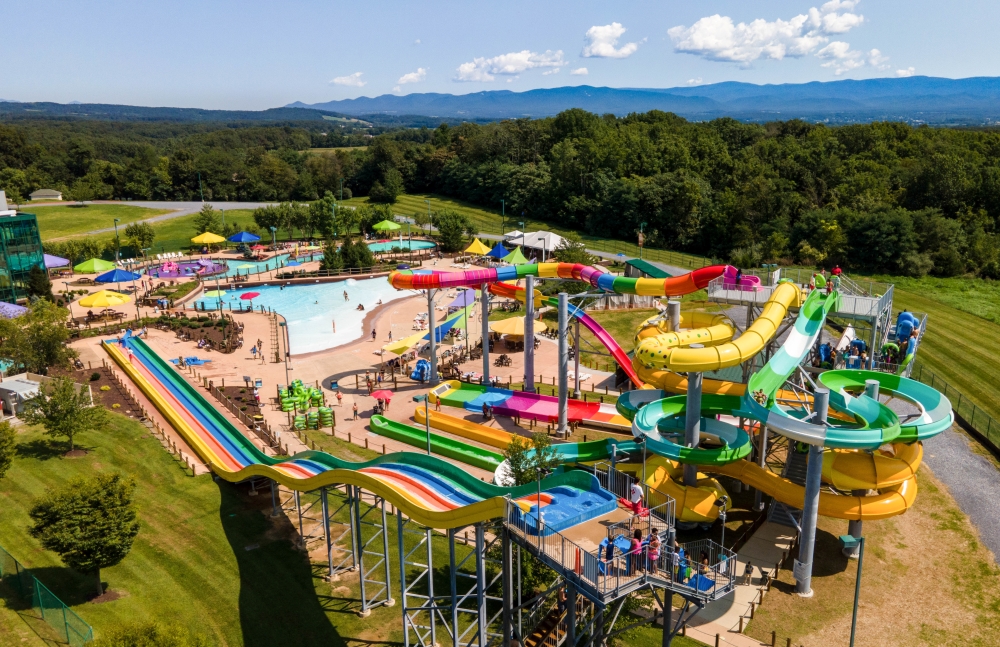 Massanutten Resort is a premier award-winning resort located in the heart of Shenandoah Valley, Va. Unlike many resorts that cater to their guests during a specific season, Massanutten Resort has perfectly integrated themselves as a highly anticipated summer destination for family fun. This all-season resort has continuously brought heart-pumping mountainous thrills for 50 years.
WaterPark
Visitors will enjoy non-stop thrills at Massanutten's Indoor/Outdoor WaterPark, where they can race down the four-lane waterslide, the Rockingham Racer, relax in the wave pool or on a float in the Blue Ridge Rapids, or even learn to surf on the FlowRider! Guests will have plenty to do at the award-winning WaterPark featuring a state-of-the-art water fortress, body slides, and multiple pools and hot tubs.
At a pleasant 84 degrees, the WaterPark provides comfort and entertainment for vacationers of all ages. Families will particularly enjoy the Inner Tube Slides offering an exciting ride with unexpected twists, drops and tight corners while the Reverse Freefall Rainbow Slide "MASS Mayhem" will thrill riders with a 47-foot plummet down the half pipe. The space also features Diamond Jim's Arcade Center and easy access to the resort's Snack Shack for burgers, pizza, and other goodies ensuring guests will be entertained at all times!
Family Adventure Park
This next-level attraction offers thrilling adventures for kids and adults of all ages. Massanutten's Family Adventure Park houses the Mega Zip, an 800-ft heart pumping plunge reaching speeds of up to 30 mph while the Kids' Adventure course allows those 12 and younger to experience a mini version of the Mega Zip and includes the Burma Bridge, a log crossing and swinging vine bridge. Adrenaline junkies who miss the thrills of snow tubing will love Massanutten's alternative: Summer Tubing, an exhilarating experience tubing down the mountain with a 120 ft drop.
Mountain Biking
Massanutten features its own lift-served bike park on the Blue Ridge Mountains that will take guests' breath away with remarkable views and customizable bike trails. The bike park has become a favorite amongst veteran riders and beginners alike, with downhill mountain biking, advanced jumps, singletrack trails and more. Bikes and accessories are available for rent and lessons are as low as $75 an hour.
Massanutten Resort also has a plethora of other activities that are offer year-round such as:
Archery and Axe Throwing
Outdoor Cooking Classes
Extended Teen Nights at Aquatics Locations
Expanded Hiking Programs
Escape Rooms and Virtual Reality
Yoga Classes at Balanced Roots
Exciting Photo Opportunities with Mascots