Minority Business Alliance Seeks Nominations for 2022 Vanguard Award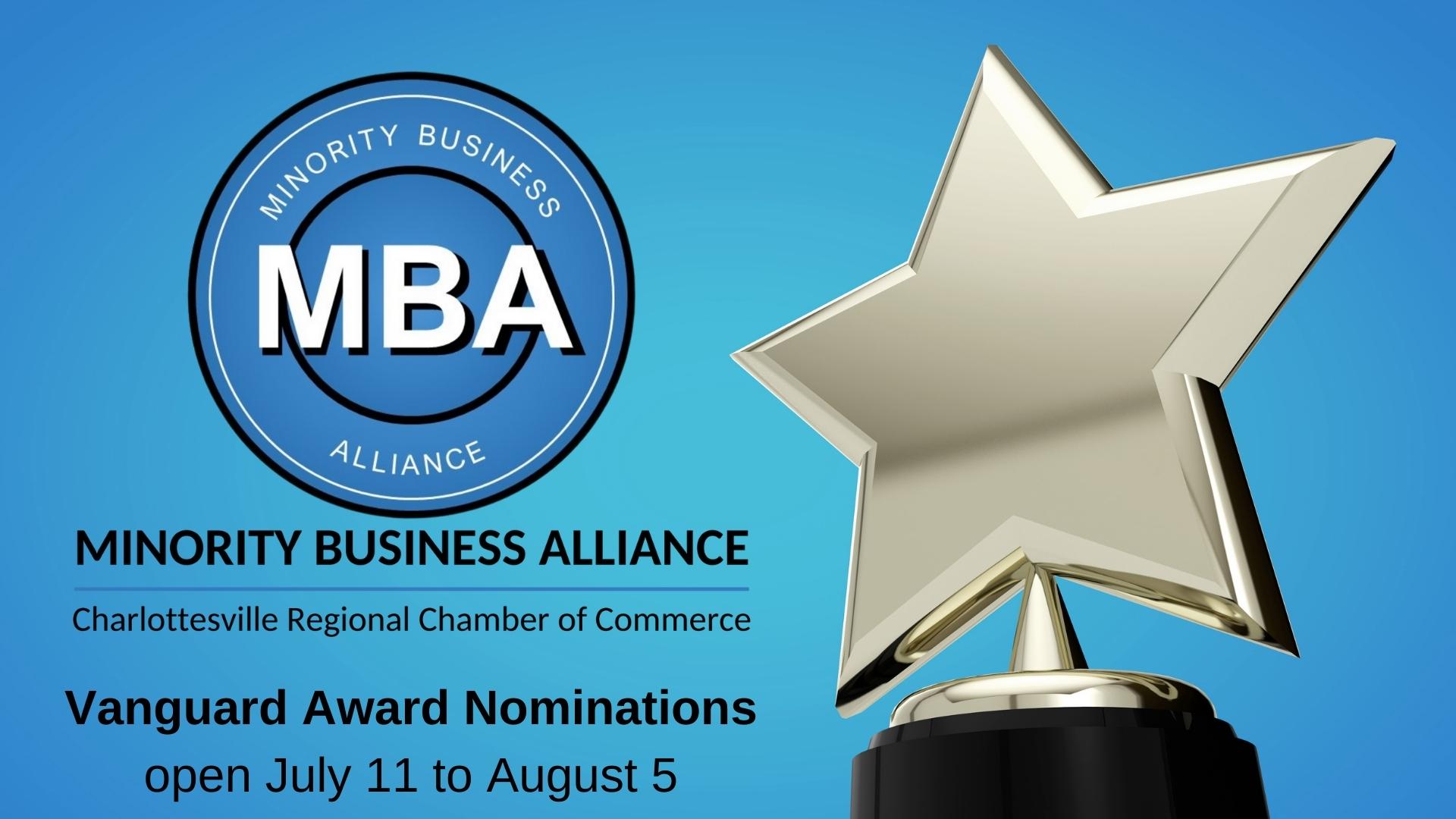 The Minority Business Alliance (MBA) of the Charlottesville Regional Chamber of Commerce is now accepting nominations for the 2022 John F. Bell Sr. Vanguard Award.
The annual award recognizes an outstanding minority business person or individual who actively supports and promotes diversity, equity and inclusion within the business community in the Greater Charlottesville area.
The MBA Vanguard Award is named in honor of John F. Bell Sr., a strong, determined and respected business leader and citizen who established successful businesses during a time when the larger society wasn't welcoming to or supportive of the Black business community.
Community members may submit nominations from July 11 to August 5.
Past award recipients include the Community Investment Collaborative, William Jones III, Hollie Lee, Eugene and Lorraine Williams, Forward Adelante Business Alliance, and Kaye Monroe. Award criteria include someone who: displays high business and personal integrity, makes significant contributions in the area of business diversity, is civically engaged, and develops other Black and Brown entrepreneurs and business leaders.
The Minority Business Alliance will present the Vanguard Award at their 10th Anniversary Celebration Gala on September 9, 2022, at the Club at Glenmore. Tickets for the event are available for purchase.