C'ville Appliances Grand Opening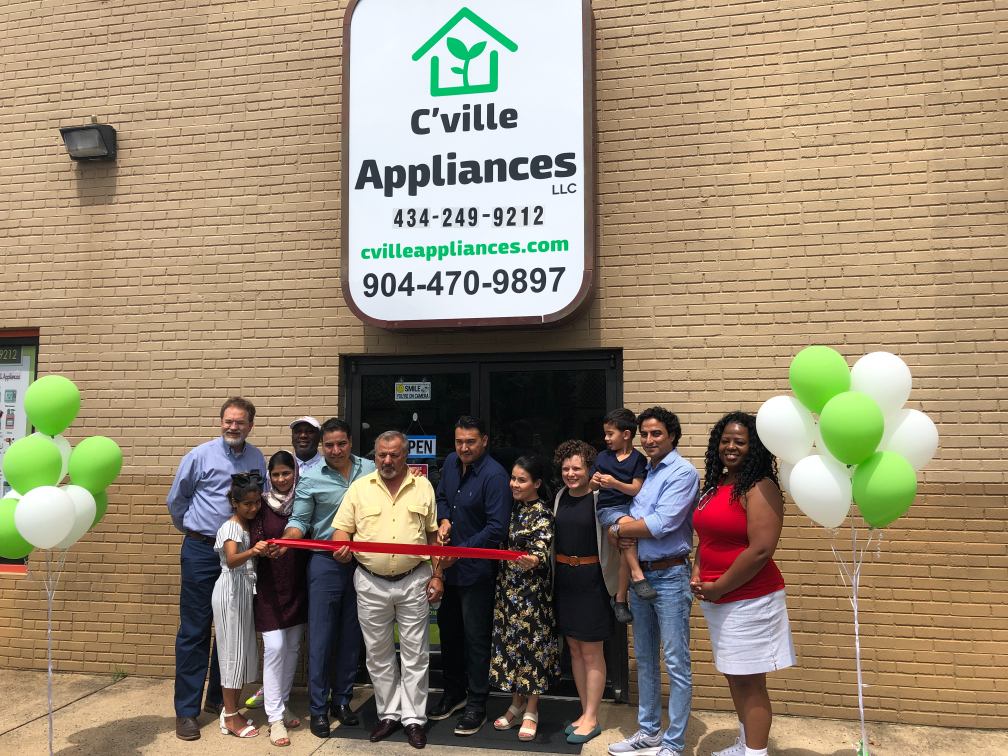 Friends, family and community members gathered to celebrate the grand opening of C'ville Appliances. Delegate Sally Hudson, City Councilor Brian Pinkston, Minority Business Alliance Chairman Quinton Harrell, and Chamber Board Member Yolunda Harrell offered congratulatory remarks to owner Sami Yaqubi and his business partners Fahim Waiz and Zafar Khan.
The new retail store offers great values on home appliances and housewares, with financing available for major appliances. Visit 1175 5th Street SW for great customer service and everything you need for your home.