MBA Selects Recipients for 2022 Vanguard Award and Endurance Fund
The Minority Business Alliance (MBA) of the Charlottesville Regional Chamber of Commerce has announced that Zenas "Z" Choi will receive the 2022 John F. Bell Sr. Vanguard Award.
The annual award recognizes an outstanding minority business person or individual who actively supports and promotes diversity, equity and inclusion within the business community in the Greater Charlottesville area.
Choi is a Risk Advisor and Sales Manager for Towe Insurance Service in Charlottesville, providing financial services, personal and commercial insurance for his clients. He is a volunteer with the Community Investment Collaborative (CIC) as a workgroup leader, speaker and mentor to minority owned businesses and entrepreneurs.
"Zenas is such a wonderful resource to the under resourced entrepreneur community of Charlottesville," said Carolina Medina of CIC in her nomination statement. "He is always there in support of those who need assistance to advance their business."
Choi is the current Chair of the Young Professional Network (YPN) at CAAR. He is the past recipient of the 2016 Chamber Volunteer of the Year Award and the 2019 CAAR Affiliate of the Year Award. He moved to Charlottesville in 2003 from Frisco, Colorado. An avid outdoorsman, he can often be found hiking and snowboarding the Blue Ridge mountains.
The MBA Vanguard Award is named in honor of John F. Bell Sr., founder of J.F. Bell Funeral Home, Charlottesville's oldest Black-owned business. Bell was a strong, determined and respected business leader who established successful businesses during a time when the larger society wasn't welcoming to or supportive of the Black business community.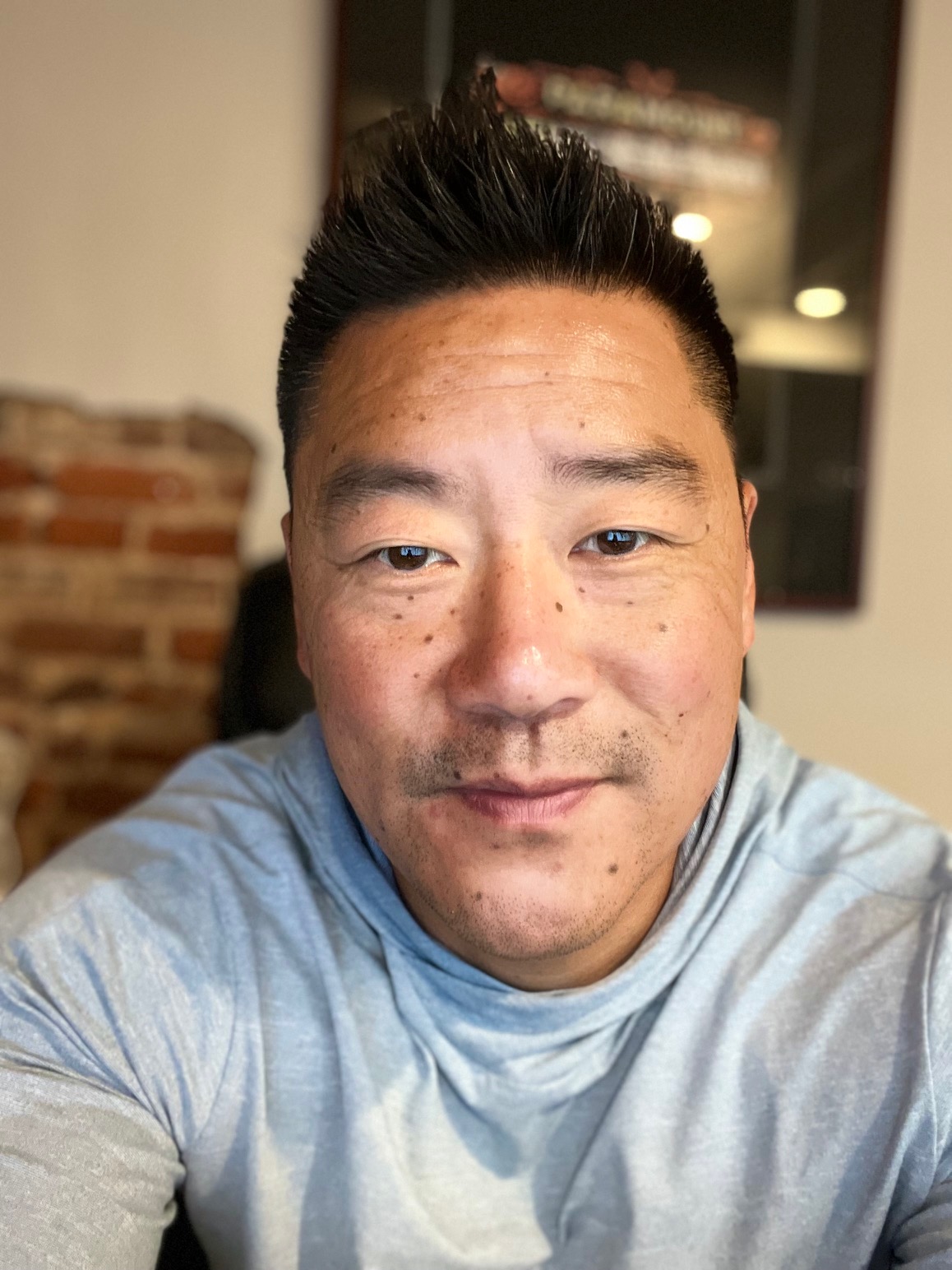 Zenas "Z" Choi
2022 Vanguard Award Recipient
The Minority Business Alliance will present the Vanguard Award and recognize the Endurance Fund recipients at their 10th Anniversary Celebration Gala on September 9, 2022, at the Club at Glenmore. Tickets for the event are available for purchase. Only a few seats remain.
MBA leaders selected three organizations to receive Endurance Fund grants. StickyNote Creative, Forezee Marketing Solutions, and Forward/Adelante Business Alliance (FABA) will each receive $1,000 to be used for business expenses.
"The honor of being selected as an MBA Endurance Fund recipient has me on cloud nine," said Bunmi Adeeko Collins, owner of StickyNote Creative. "Building a business takes a village – a community supporting you and championing your efforts and successes – and I am so blessed to have MBA recognize and support StickyNote Creative and the services I provide. These funds have come at the perfect time as I begin preparation efforts to improve my business systems to better sustain my growth as a business."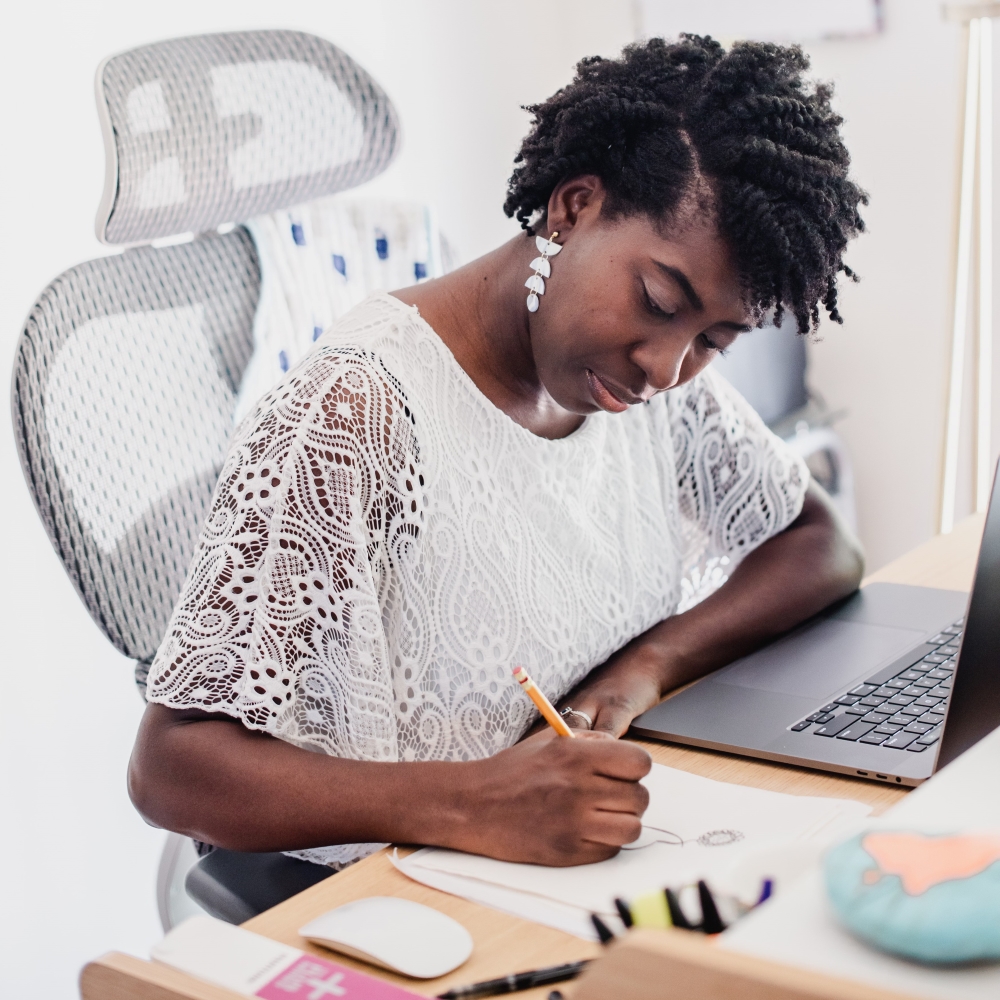 Bunmi Adeeko Collins
Owner and Graphic Designer
StickyNote Creative, LLC
Photo by Firefly Photography

StickyNote Creative is a black-owned, woman-owned independent design consultancy specializing in the creation of communications and marketing collateral and visual branding. Founded by Bunmi Adeeko Collins, StickyNote Creative's mission is to help businesses elevate their marketing materials and reach the next level with thoughtfully crafted visual solutions that have purpose, focus on the organization's vision and goals, and reflect the value of the services they offer. As a design strategist, Collins strives to provide her clients with trustworthy guidance and visual solutions that merge both business and creative objectives in a strategic and thoughtful way.
Forezee Marketing Solutions works with small to medium-sized businesses, nonprofits, and organizations to help them achieve their social media marketing goals. They provide social media management, marketing, and content creation with a focus on organic growth so companies and brands can stand out in a saturated market.
Scott Hamler
Owner, Forezee Marketing Solutions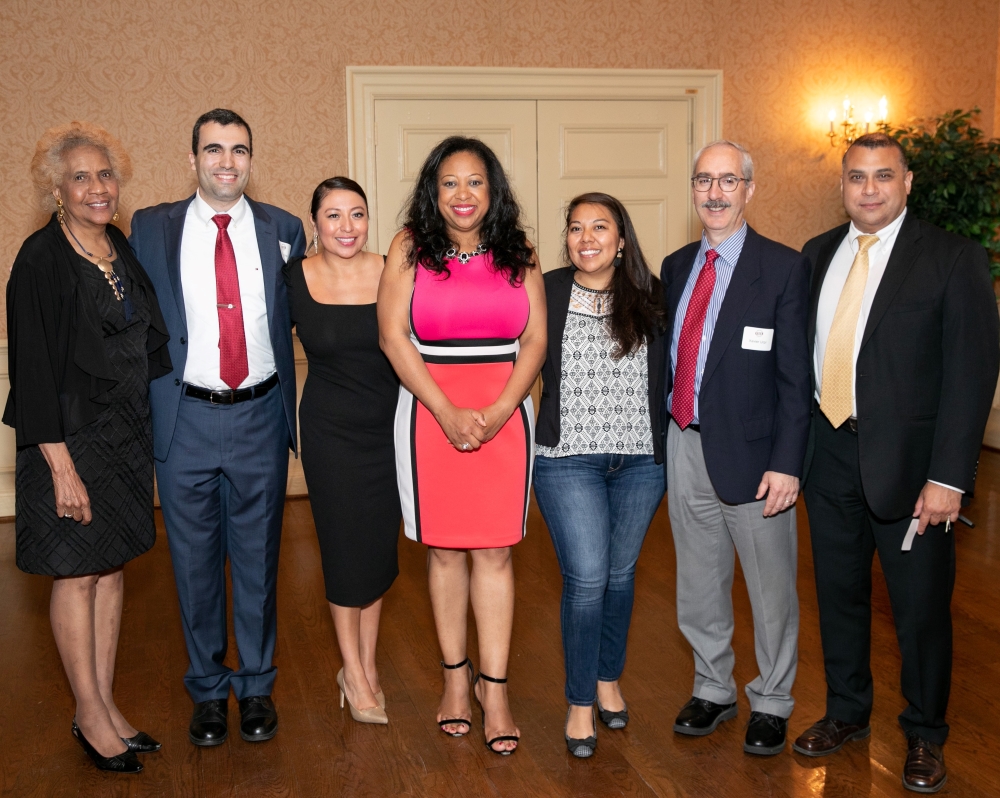 FABA leaders pose during a 2019 event at The Paramount Theater. From left: Joyce Murray, FABA President Alex Urpí, FABA VP of Events Cristel Noel, 2019 FABA Chuck Lewis Passion Award Recipient Cynthia Murray, Carolina Medina, FABA Treasurer Xavier Urpí, Carlos Moreno
Forward/Adelante Business Alliance is the premier Latino networking group in Charlottesville and Central Virginia. The nonprofit seeks to promote entrepreneurship in the Latino community in Virginia, to educate the area on the contributions and achievements of Latino and diverse professionals, and to connect Hispanic children, adults, professionals and entrepreneurs to the local resources, clientele, and fellow business owners that they can work with to pursue their dreams.