AiPBN: JABA Shares About Senior Services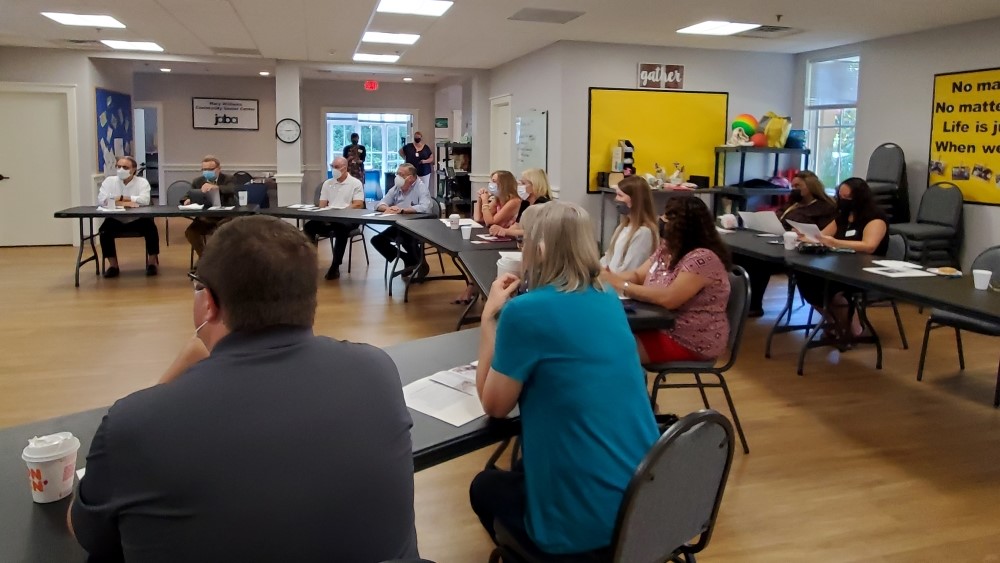 JABA hosted the Chamber Aging In Place Business Network (AiPBN) at their Mary Williams Community Center in August. Sheila McGrath and Annie Lorenzoni gave a presentation on the services JABA has been providing for our senior community for more than 40 years.
Following the presentation and networking over coffee and donuts, we toured the facility and got to see some of the daily activities JABA's seniors participate in.