Let's Connect @ Anthology Senior Living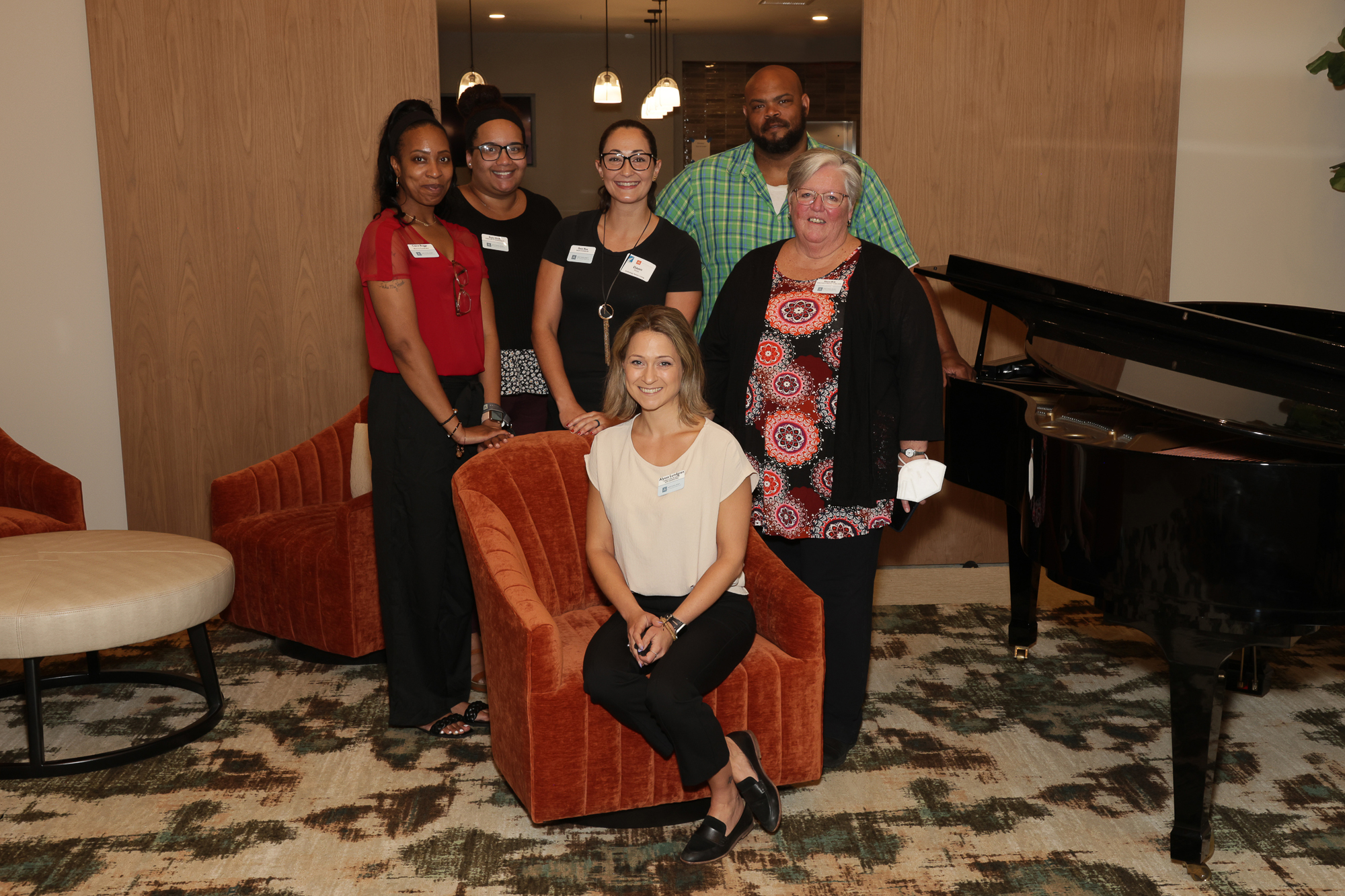 The friendly staff at Anthology of Charlottesville welcomed Chamber members into their beautiful community for an evening of networking.
Alyssa Lundgren, Director of Sales and Marketing, said they are pleased to have so many residents just six months after opening the brand-new facility. She's enjoyed watching the team grow from just three employees before the project broke ground, to now a full staff. Community members and prospective residents are invited to schedule a tour to explore the living accommodations, dining and amenities at Anthology.
Photos by Franklin Knox Photography.