Cville Refill Renew 1st Birthday Party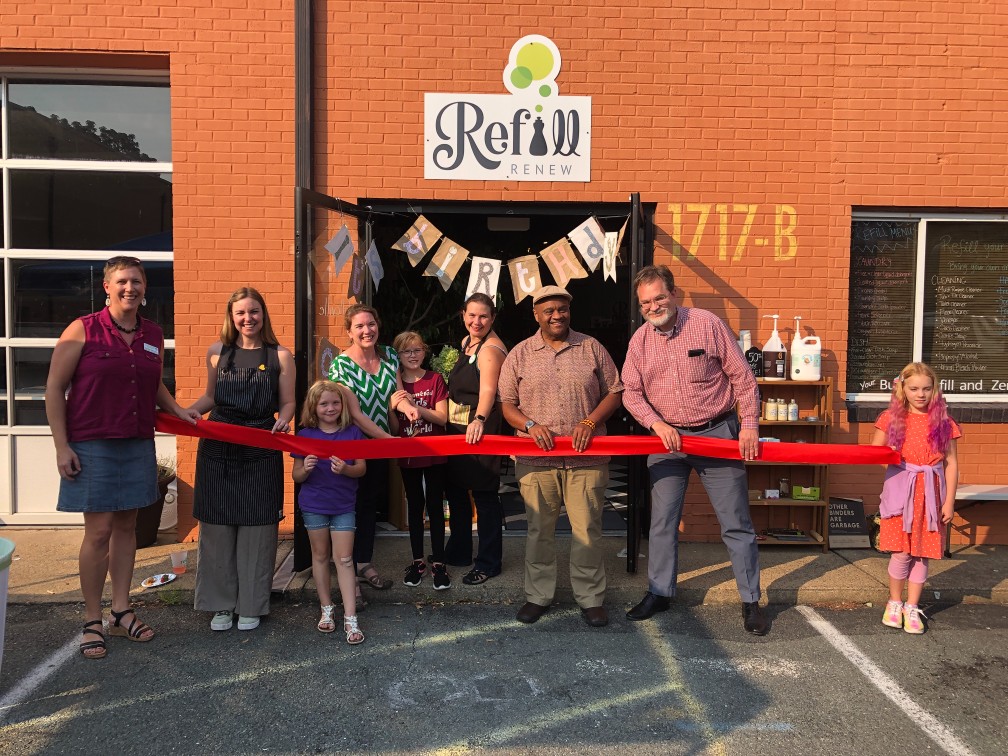 Cville Refill Renew hosted a crowd of friends, family, longtime supporters and first-time visitors to celebrate its first anniversary at McIntire Plaza. Shoppers explored the store's eco-friendly and zero-waste offerings while enjoying free kombucha and tasty treats.
Founder Mandy Drumheller and her staff were joined by Mandy's kids, as she explained that the shop's sustainable mission is inspired by her children's future. Charlottesville Vice-Mayor Juandiego Wade and City Councilor Brian Pinkston shared their congratulations during the ribbon cutting ceremony.
Reduce your plastic waste by refilling everyday essentials at 1717B Allied Lane, or at the original store in Staunton at 10 Baldwin Ave.