Chamber Spotlight: Girls Rule the Court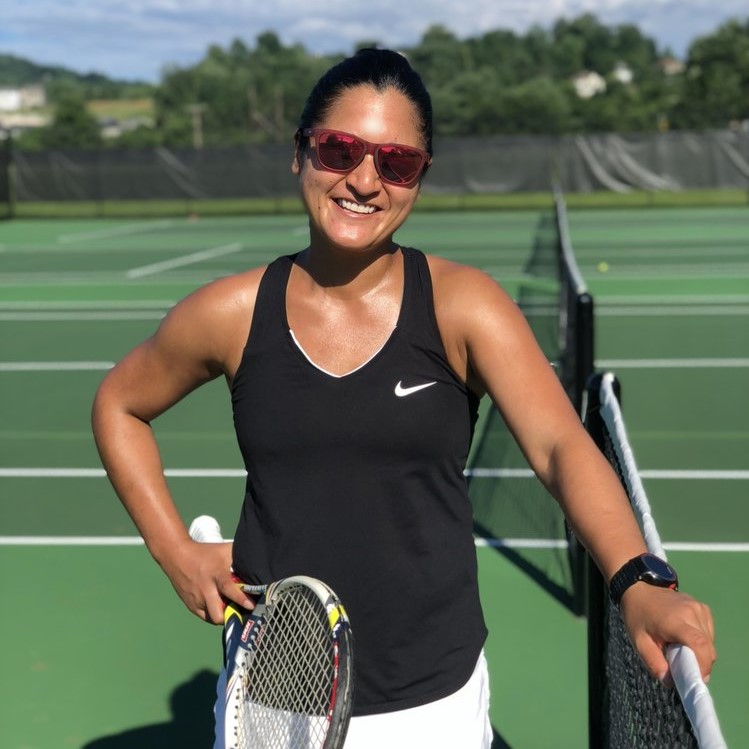 Second Serve Tennis
www.secondservecville.com
Second Serve Tennis has partnered with the U.S. Tennis Association (USTA) to pilot Girls Rule the Court™ (GRTC) in Charlottesville this Fall.
GRTC is a free program for girls (and/or those who identify as girls) ages 8-11 to promote health, wellness, and teamwork while building self esteem through tennis. Weekly sessions began September 15 and will continue through November 3 at Pen Park, from 3:15pm-5:15pm on Thursdays. Registration is at tinyurl.com/GRTCcharlottesville.
Alexandra de Guzman, USPTA, PTR and founder of Second Serve Tennis, will coach and mentor girls in Charlottesville. Alex started playing tennis at age 6, and went on to play Division I tennis at The College of William and Mary where the team was ranked as high as No. 8 in the nation. Through tennis Alex found career opportunities, eventually leading her to start her own tennis business with the aim to bring access to tennis and incorporate life skills through coaching.
When asked about being involved in Girls Rule the Court, Alex expressed how synergistic the program was with Second Serve and it was the right opportunity and the right time.
"I was introduced to this program at a time when Second Serve Tennis was expanding and wanted to get more involved with the USTA. The vision of Second Serve Tennis aligns well with Girls Rule the Court in that we want to give easier access to tennis, coach and teach life skills, and create an authentic community from all backgrounds."
The USTA Mid-Atlantic is committed to finding and implementing solutions to remove barriers to equity and increase access to tennis and the community, character and well-being benefits it delivers.
Interested in volunteering to assist with Girls Rule the Court? Be a weekly program volunteer or guest speaker! Details and signup are at tinyurl.com/GRTCcvillevolunteer.
Second Serve Tennis is also partnering with the UVA Women's Tennis Team (NCAA Division I, ranked #5 in nation) this fall to host a FREE tennis clinic for kids on Saturday, October 8 at Boar's Head from 9am-11am. No experience needed, all kids are welcome!