Minority Business Alliance Gala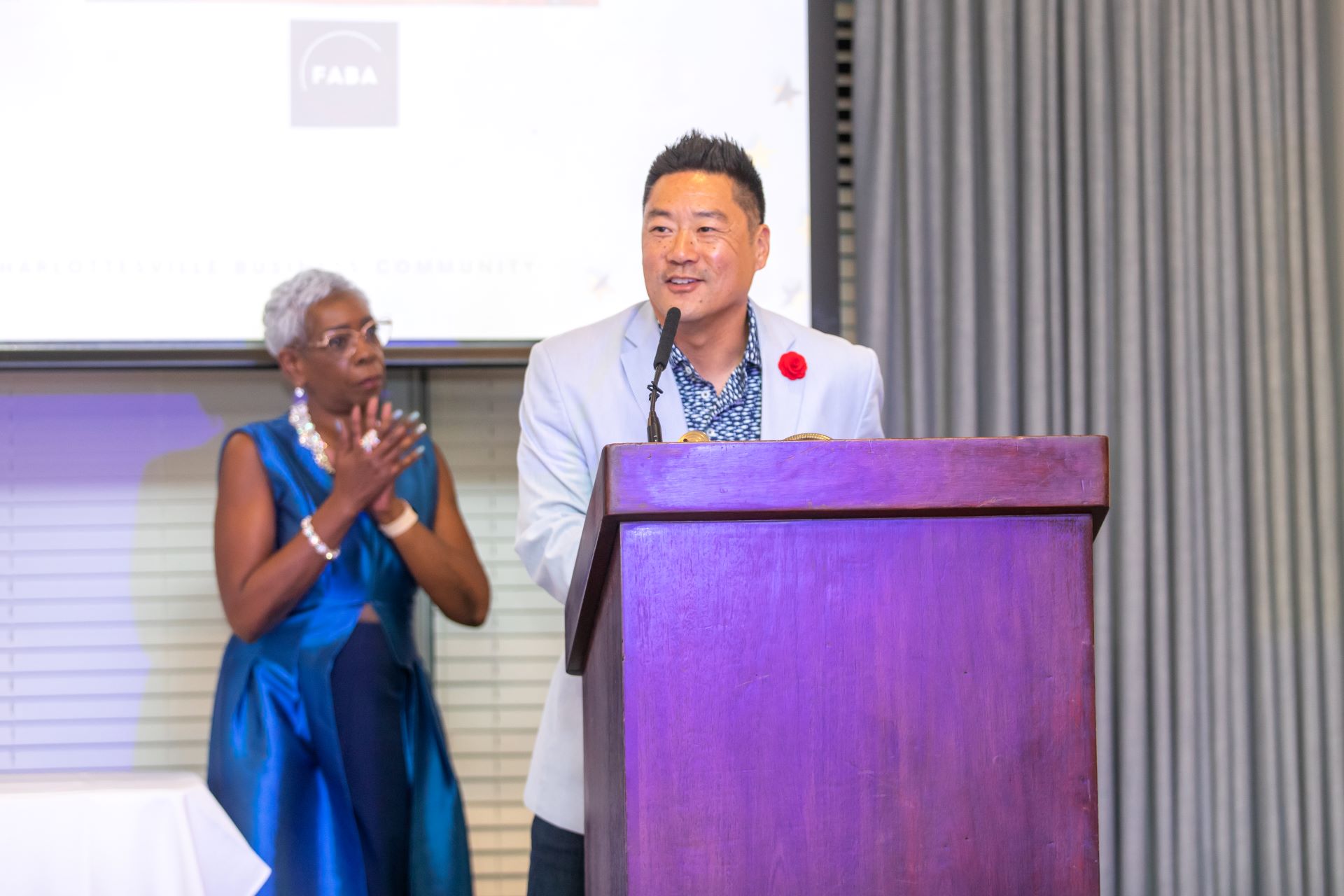 The Chamber Minority Business Alliance (MBA) celebrated 10 years of impact in our business community with a festive evening of dinner, dancing and awards at The Club at Glenmore in September.
Zenas Choi of Towe Insurance Service received the 2022 MBA John F. Bell Vanguard Award, which annually recognizes an outstanding business person who supports and promotes diversity, equity and inclusion in the Greater Charlottesville business community.
The MBA Executive Committee also gave an honorary Vanguard Award to Andrea Copeland, Chamber Director of Committee Engagement, in recognition of her tireless support for MBA and minority-owned businesses.
A number of recent grant recipients also were recognized at the event.
StickyNote Creative, Forezee Marketing Solutions, and Forward Adelante Business Alliance received 2022 Endurance Fund grants from MBA.
Ten businesses received 2022 Minority Enterprise Grants through a partnership between MBA and the United Way of Greater Charlottesville. Read more here.
We're very grateful to the MBA members and partners who sponsored this event:
Gold Sponsors – Allison Partners and The Tax Ladies
Silver Sponsors – City of Charlottesville Office of Economic Development; University of Virginia Division for Diversity, Equity and Inclusion; The Equity Center at UVA; and United Way of Greater Charlottesville
Bronze Sponsors – Community Investment Collaborative and York Place
Commemorative Booklet – StickyNote Creative
Enjoy the photos below! Complete photo galleries are at these links: