Let's Connect @ Graduate Charlottesville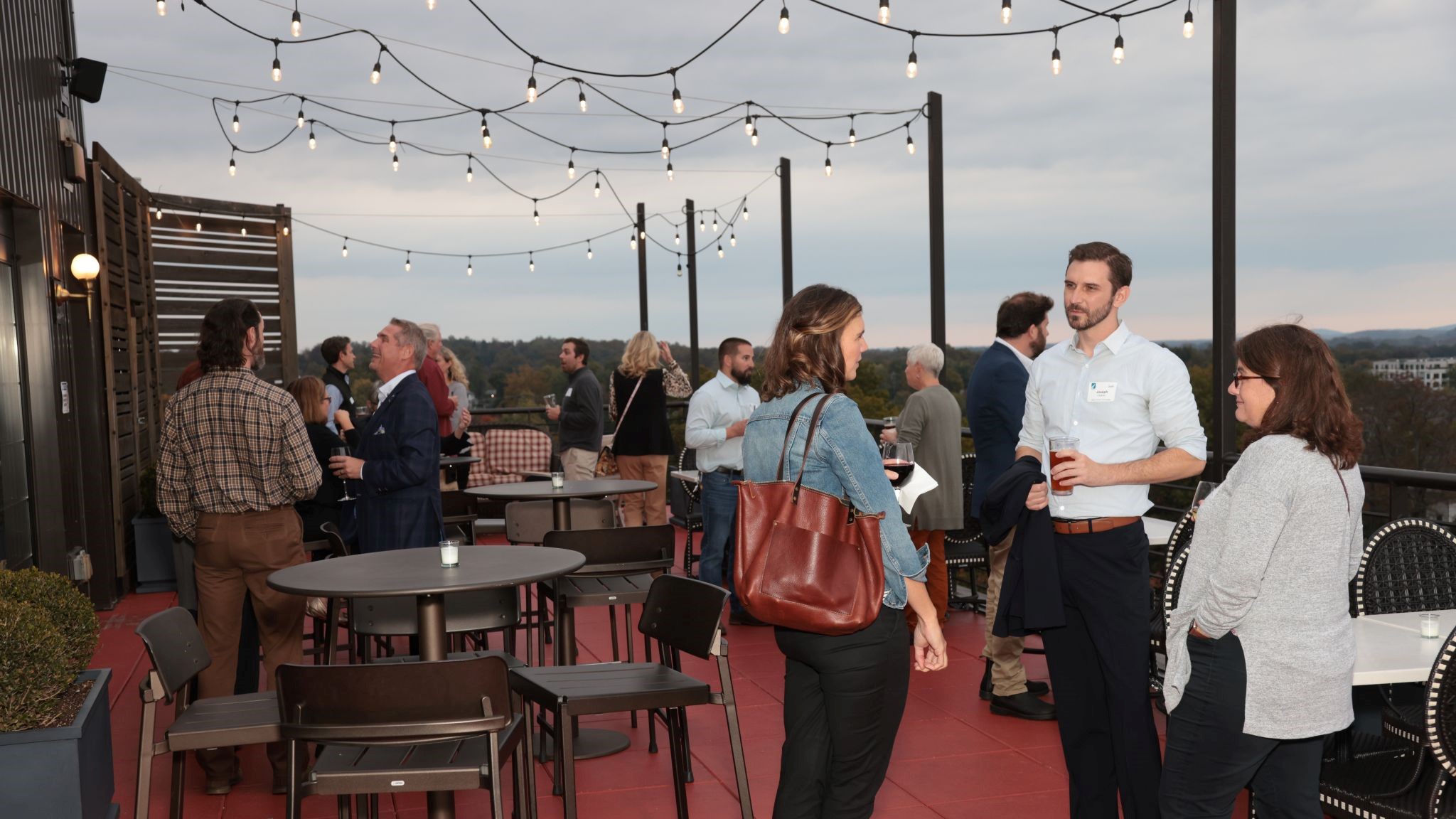 This month we enjoyed warm hospitality and one of Charlottesville's iconic views while networking on the rooftop at Graduate Charlottesville.
Quite a few new members came out to their first Chamber event. They reported making great new connections with lots of friendly folks. Of course! Y'all are the best.
Many thanks to General Manager Sheldon Johnson and his team for welcoming us. And congrats to Rachel Clancy of United Bank, who won a fabulous door prize – a two night stay at Graduate!
Photos by Franklin Knox Photography