Chamber DEI Practitioners Meet in St. Louis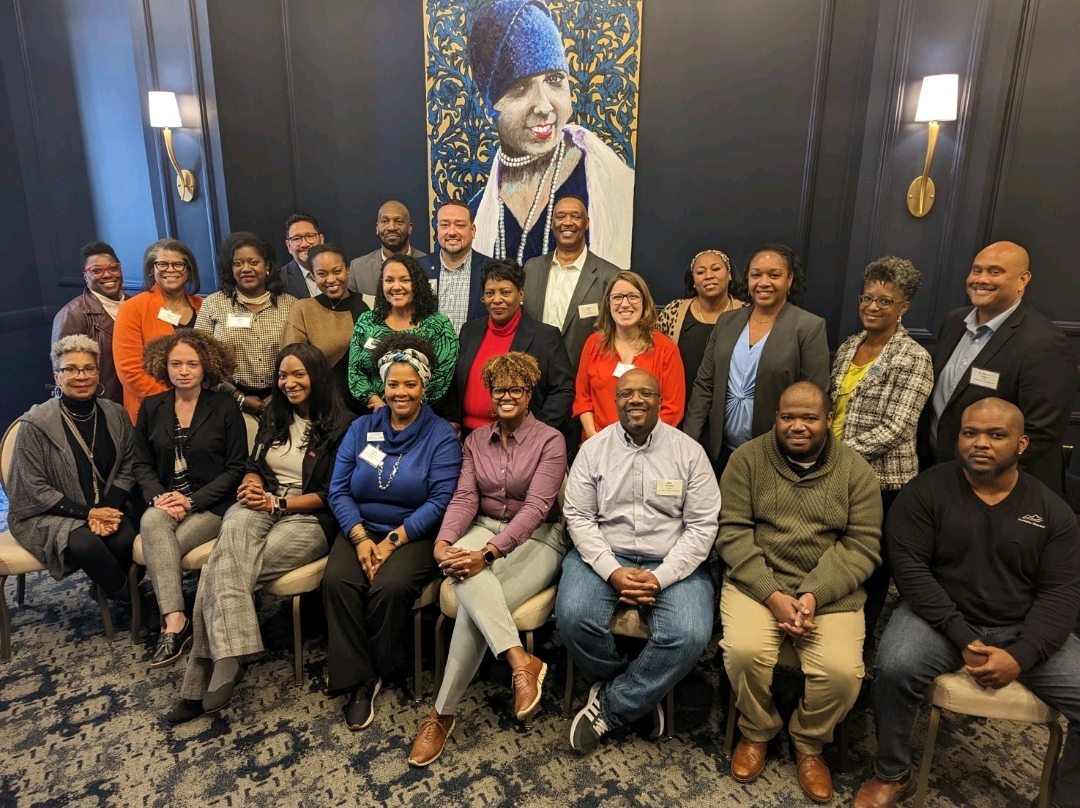 Report by Andrea Copeland, Committee Engagement Director and Minority Business Alliance Liaison, Charlottesville Regional Chamber of Commerce.
On October 17-19, 2022, I attended the Association of Chamber of Commerce Executives (ACCE) DEI Practitioner's Meeting in St. Louis, Missouri. This was the first meeting of its kind hosted by the ACCE Chamber Foundation. Twenty-one chamber professionals involved with or connected to DEI work attended. Each attendee was personally selected by ACCE staff Amy Shields and Rumsha Ahmed, both of whom direct and manage respectively the community advancement and impact programs with ACCE.
There was an abundance of information shared in the brief time we were together. We heard from several keynote speakers who gave informative presentations about their organization's work; however, I found the peer-to-peer and group discussions to be the most impactful. The attendees who attended are new to their chamber roles, new to doing DEI work or, as is the case with me, work specifically with the minority business community but the role isn't DEI-led. The discussions gave us precious space to share and learn.
Many chambers across the country are still in the learning phase when it comes to DEI. Local and national events in recent years have forced us to re-evaluate how we do business, acknowledging that we haven't been as inclusive in the past. As a result, many of the chambers represented have updated their strategic plans to include diversity, equity, and inclusion as a core tenet of how they operate, regularly holding themselves accountable to ensure they are meeting their goals.
I was honored to be invited to attend and asked to speak at this inaugural meeting. While I was able to share about how MBA effectively engages its members within MBA as well as the broader chamber and community, I came away learning so much more about how the chamber world is making diversity, equity, and inclusion part of its brand "until it's no longer necessary to do so."
Participants also included:
Ashleigh DuBois, Director of DEI, Northern Kentucky Chamber of Commerce
Brandy Poston, Manager, Talent & Inclusion, Quad Cities Chamber of Commerce
Dana Johnson, Senior Director of Diversity, Equity and Inclusion, Greater Louisville Inc.
Eric Jordan, Manager of Diversity and Inclusion Strategies, Greater Louisville Inc.
Glenda Washington, Chief Equity and Opportunity Officer, Greater Topeka Partnership
Greg Valdovino, Vice President, Diversity, Equity, & Inclusion, Greater Kansas City Chamber of Commerce
Jason F. Benitez, Vice President, Diversity, Equity and Inclusion, Capital Region Chamber
Joseph B. Frazier, Executive Director, Center for Diversity, Equity & Inclusion, Center Kentucky Chamber of Commerce
Lia Brown, Project Coordinator for Business Resources and Community Development and Talent Development, Greater Des Moines Partnership
Mark Holloway, Vice President of Talent & Inclusion, Quad Cities Chamber of Commerce
Marvin DeJear, PhD, Chief DEI Officer, Greater Des Moines Partnership
Morgan White, Talent Initiatives & Special Projects Coordinator, Greater Binghamton Chamber of Commerce
Natasha Pitts, Vice President, Diversity and Economic Inclusion, Greenville Chamber of Commerce
Patrice Blakemore, Senior Vice President, Equity & Inclusion, Greater Cleveland Partnership
Richard Waring, Vice President of Diversity, Equity & Inclusion, Charleston Metro Chamber of Commerce
Torri A. Staton, PhD, Vice President of Diversity, Equity & Inclusivity and Director of Equitable Economic Development, Greater Raleigh Chamber of Commerce
Troy Greenfield, DEI Data Initiatives & Programming, Greater Cleveland Partnership
Tyrone D. Tyra, Senior Vice President, Community & Minority Business Development, Commerce Lexington Inc.
Valerie E. Patton, Chief Diversity, Equity & Inclusion Officer and President, Greater St. Louis Foundation, Greater St. Louis Inc.
Whitney Harvey, Senior Director of Workforce Diversity and Inclusion, Minnesota Chamber of Commerce